A Facebook chatbot is helping refugees apply for asylum to Canada.
Stanford University student Joshua Browder designed a robot lawyer in 2015 to help people appeal parking tickets, work out compensation for delayed or cancelled flights and even help people who are HIV positive navigate the legal system.
Now his "Do Not Pay" AI is tackling something even weightier — asylum claims. The chatbot, which works through Facebook messenger, asks users questions to help them fill out an asylum application for the U.S., Canada or the U.K.
"There's this huge problem among immigration lawyers where the majority of their time is spent filling out forms rather than actually challenging the legal complexities of the case," Browder told Business Insider.
Browder demonstrates how the robot lawyer works:
The 20-year-old, whose grandmother fled Austria during the Holocaust, understands the challenges refugees face.
"I hope it will allow anyone to have a right to safety, regardless of the ability to afford a lawyer," he said in an interview with Mashable.
He programmed the AI to use simple language (instead of complex legal jargon) and is hoping to translate it into other languages, like Arabic and Spanish. The service is free to anyone who signs up.
"It will be easier for applicants to submit their applications and it will empower legal aid organisations to assist a larger numbers of clients," U.K. immigration lawyer Sophie Alcorn told The Guardian.
"Asylum seekers want to follow the laws and do everything properly, and this technology will help them do so."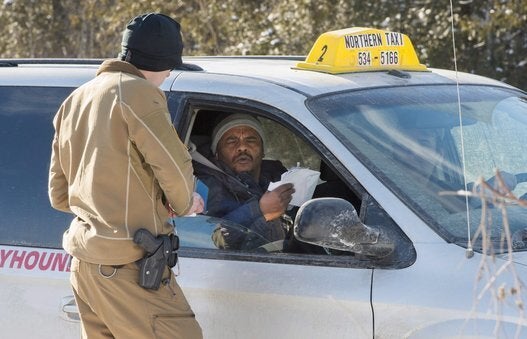 RCMP Officers Help Refugee Claimants Into Canada From U.S. Border