They say a picture is worth a thousand words and one new stunning photo is putting that common saying to the test.
The photo, entitled "Robot leg make-up", shows the woman's right leg with "robot" parts painted on the knee and the ankle including a silver chrome knee joint with the numbers "02" and faux electrical wiring running down the leg.
But the pic, which comes from Chinese social site Weibo, had some Reddit users doubting whether the woman actually used makeup to achieve the spectacular effect (a makeup brush and palette sit beside the woman on a bed) or whether the leg was Photoshopped.
Reddit user eschulist said, "Really shows off the photoshop brush strokes. Thank you" and another wrote, "Definitely photoshop, though a cool concept."
Whether the photo used Photoshop or the talent of a makeup artist, it still is a neat image.
One Reddit user even turned the conversation around by saying, "The robots can now paint themselves to look human. Just shut the internet down and get the hell out of here." (We welcome our robot overlords!)
What do you think: Is the photo Photoshopped or was makeup used?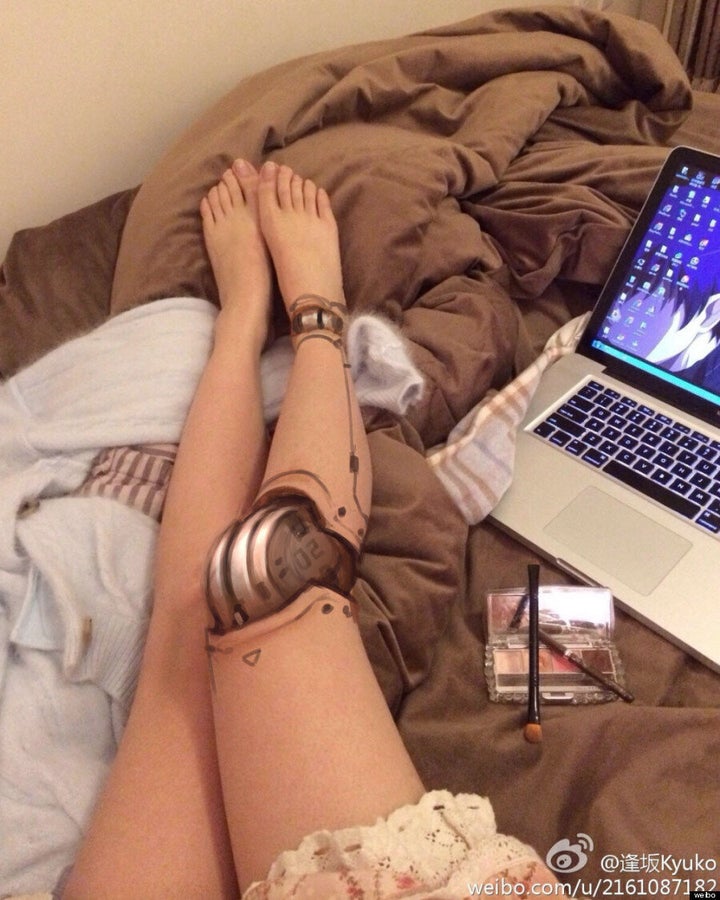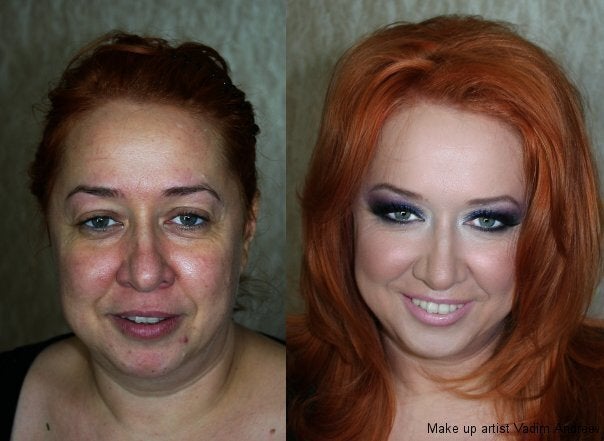 Before-And-After Makeup Photos
Popular in the Community