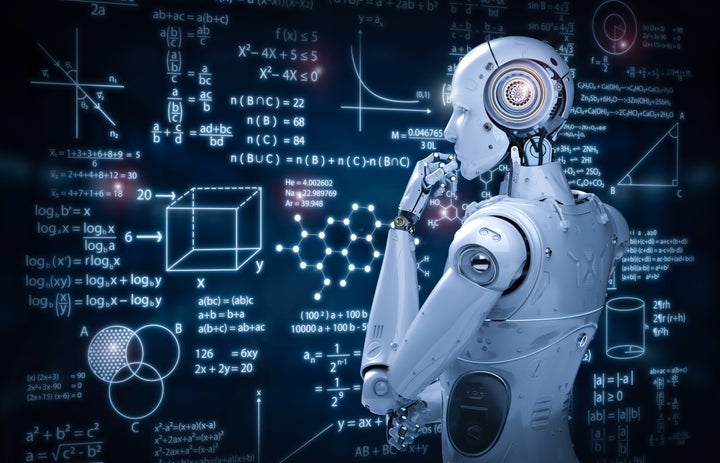 What, me worry?
Canadians, for the most part, aren't too worried robots will take their jobs. A new survey from human resources firm Robert Half finds just 16 per cent of respondents are worried that automation and artificial intelligence will have "a negative impact on their job." Fully 59 per cent believe it will have no impact at all.
But that's not what Canada's federal government has been hearing from experts. A 2016 report estimated that between 1.5 million and 7.5 million Canadian jobs are at risk from automation. The top end of that amounts to roughly half of Canada's jobs. Automating trucks could put an end to as many as one million jobs in Canada. Even demand for high-paid, highly-skilled professionals, such as doctors and engineers, could be reduced. But these days, warnings like this may simply not be ringing true to people. With stellar job growth in North America over the past two years, and jobless rates hitting multi-decade lows, it's a little hard to see any sort of threat to our jobs.
Timmies is going to Thailand
Tim Hortons' great Asian expansion continues apace, with the company announcing plans to expand into Thailand, The Canadian Press reports. Parent company Restaurant Brands International hasn't said when it plans to open its first location or how many it's aiming for, but it has an ambitious plan to expand its three brands ― Tim Hortons, Burger King and Popeye's ― to 40,000 locations worldwide. RBI operates about 4,800 Tim Hortons outlets mostly in the U.S. and Canada. It opened its first location in China this year, in the People's Square in Shanghai.
Watch: Beyond Meat breakfast patties coming to Tim Hortons. Story continues below.
Cannabis edibles industry getting a little hard to swallow
Bloomberg News is taking a dim view of developments in Canada's legalized cannabis market, calling it "shambolic" and suggesting things will only get, uh, shambolicker when edibles are legalized this October. Health Canada seems to be struggling with developing a set of regulations governing matters such as (presumably) dosage sizes, child-proof packaging and so on. But the government's foot-dragging means the industry is in a holding pattern, hesitant to move forward with edibles for fear of doing something against the rules. That, and a growing backlog of cannabis licence applications at Health Canada, means it will take "literally years" to roll out the legal edibles industry, an industry lawyer told Bloomberg.
What tariff war? Canada's trade numbers holding up nicely
The rapidly expanding trade war between the United States and (insert country or region here) seems not to have impacted Canada too badly ― at least not yet. Canada's trade deficit shrank to $966 million in April, the smallest since last October, Statistics Canada says. Exports rose 1.4 per cent while imports fell 1.3 per cent. Economists had been expecting a much larger deficit at around $2.8 billion for the month. The numbers suggest Canada's economy "is off to a healthy start" in the second quarter of this year, CIBC economist Royce Mendes wrote in a client note.
Twitter actually stops you from learning
Researchers in Italy carried out an experiment on some 1,500 students in 70 high schools to see if Twitter had an impact on learning. They found that students who learned about a particular subject through Twitter interactions performed worse on tests than those who learned through traditional methods. The decline in performance was strongest among high-achieving students, including women, and among those who had scored higher on a baseline test, the Washington Post reports. This "bolsters the conclusion that blogs and social networking sites actively impair performance, rather than simply failing to augment learning," the paper states.