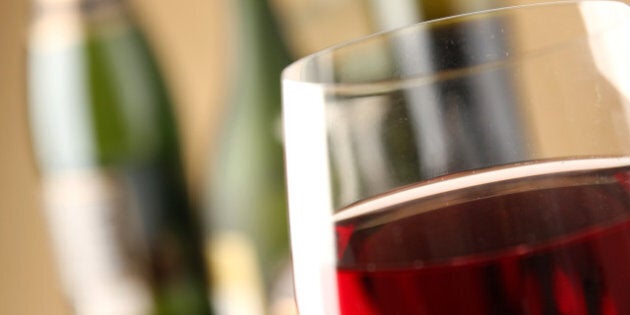 Cold winter days often call for heavier meals, and heavier meals can't help but go hand-in-hand with meat dishes.
General wine wisdom often automatically pairs meat with red wine, and while that needn't always be the case, for the purposes of this week, it shall be. I've put together a list of eight wines that work wonderfully with whatever might be on your carnivorous menus -- and don't forget to save a glass for dessert.

Feb. 8 Wines Of The Week
Cirrus Syrah 2007, W.O., Stellenbosch, South Africa: Opulent and intriguing with rich dark blackberry, black and purple plums that are fleshy ripe. There's a tang and a zing here that keeps it lively. Full-bodied with a velvet texture and mouth-filling capacity for happiness. Drink: 2013-2016. 54338 14.50% D 750 mL $33.95 Score: 93/100.
Barossa Valley Estate Ebenezer Shiraz 2007, Barossa Valley, South Australia, Australia: A corridor of cool mint blackberry happiness breezes up from the glass. Full-bodied, supple and gulpable. You will want more so don't just buy one bottle. Great with heart meat dishes. Drink: 2013-2017. 971705 14.50% D 750 mL $40.95 Score: 93/100.
Rocca Delle Macìe Riserva Chianti Classico 2008, D.O.C.G., Tuscany, Italy: Full-bodied, balanced, mouth-watering and delicious! So much going on the glass here. Aromas of succulent black fruit, earth, violets and spice. Oh yum. Drink: 2013-2017. 930966 14.50% XD 750 mL $21.95 Score: 92/100.
Hecht & Bannier 2010, A.C., Côtes Du Roussillon-Villages, Midi, France: Smooth and full-bodied and elegant. Aromas of dry black fruit, dried herbs and some smoke. Layered and complex and not in your face with fruit. Long finish. Decant 2 hours. Drink: 2013-2016. 142802 15% XD 750 mL $23.95 Score: 92/100.
Santa Alicia Gran Reserva De Los Andes Carmenère 2009, Maipo Valley, Chile: minty black plums on the nose that opens to a fleshy seductive richness on the tongue. Full-bodied and supple. I like that the fruit doesn't taste sweet but more savoury. Great food wine, and all-round lovely wine for the money. Pair with: T-bone steaks, bison burgers. Drink: 2013-2016. 93831 14.50% XD 750 mL $19.95 Score: 92/100.
Marimar Estate La Masía Torres Family Vineyards Pinot Noir 2007, Don Miguel Vineyard, Russian River Valley, Sonoma, California, United States: Baked cherry pie on the nose yet much drier on the palate. Medium to almost full-bodied and ultra smooth and supple. Very seductive and well-crafted. Highly recommended. Drink: 2012-2017. 303974 14.10% XD 750 mL $34.95
Storia Antica Valpolicella Ripasso 2010, D.O.C., Veneto, Italy: Generous oak is well woven with rich black fruit. Savoury, dark and delicious with full-bodied weight and incredible concentration of flavour. Long finish. Great wine. Pair with: grilled steaks, slow-cooked beef, osso buco. Drink: 2013-2017. 273672 13% D 750 mL $15.95 Score: 91/100.
Beronia Reserva 2008, D.O.C.A., Rioja, Spain: Mocha, dark chocolate and fleshy black plum on the nose. Balanced with nice oaking and concentrated black fruit flavours. Smooth though decanting for 1-2 hours will enhance this wine. Pair with: blackened steaks, roast leg of lamb. Drink: 2013-2017. 50203 14% XD 750 mL $18.95 Score: 90/100.