Toronto Star reporter Robyn Doolittle sat down with Jon Stewart to discuss her new book on Rob Ford for Thursday night's Daily Show.
As usual, Stewart was left shaking his head as Doolittle recounted some of Ford's behaviour captured in her book, "Crazy Town".
Doolittle discussed how she first started looking into the mayor's behaviour after allegations of drug use and domestic abuse began swirling, and the mayor started missing work.
But despite all of the controversy around the mayor over the past year, "his approval ratings show he's around the 40s," Doolittle told Stewart.
And he was quick to react.
Watch highlights of the interview above, courtesy of Global News.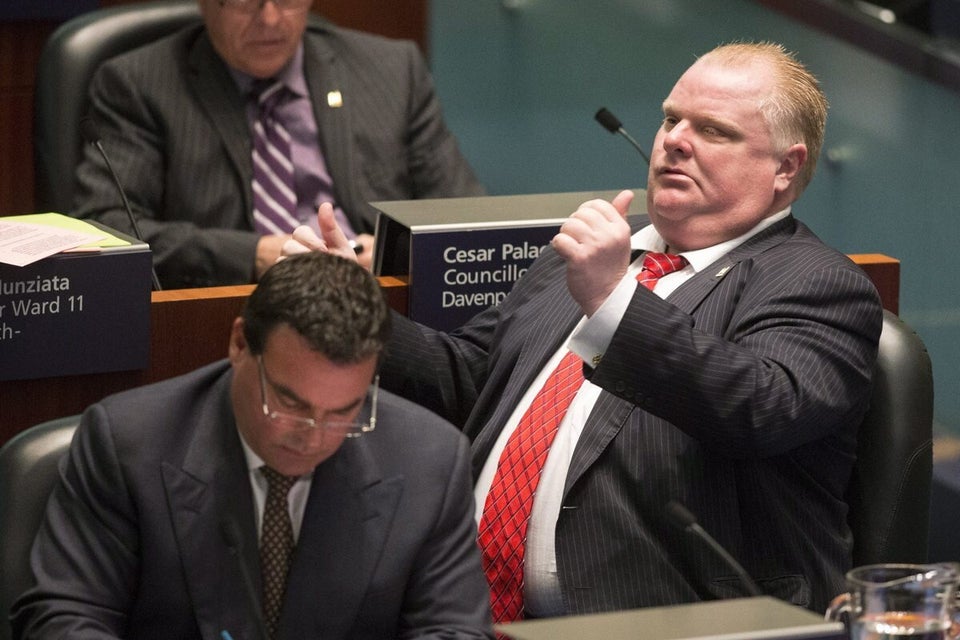 The Many Faces Of Rob Ford
Popular in the Community