 According to an interview with the Electronic Intifada and reported by Rolling Stone, Waters said he believes it's "the most effective way to go because the situation is that the Israeli government runs an apartheid regime in Israel, the occupied territories and everywhere else it decides."
Waters also said he's considering creating a single urging artists to not play Israel in the same vein as the 1980s single "Sun City" which highlighted South Africa's apartheid policies. He plans on speaking with E Street Band guitarist Steven Van Zandt regarding it. And he's about to publish an open letter to "all my colleagues in the music industry, asking them to join me in the BDS (boycott, divestment and sanctions) movement."
But it's the boycott which he is currently focused on.
"They are running riot and it seems unlikely that running over there and playing the violin will have any lasting effect," Waters said, adding he's personally asked artists to boycott Israel, but won't say who he's spoken to. The musician, who is also a juror on the Russell Tribunal on Palestine, however did cite Stevie Wonder's decision last December to not play at a gala dinner for the Israeli Defense Forces as an encouraging sign.
"I wrote a letter to him saying that this would be like playing a police ball in Johannesburg the day after the Sharpeville massacre in 1960," Waters said. "It wouldn't be a great thing to do, particularly as he was meant to be a UN ambassador for peace. It wasn't just me. Desmond Tutu also wrote the letter. To his eternal credit, Steve Wonder called them (the gala's organizers) up and said 'I didn't quite get it' (and canceled the performance)."
As previously reported in Spinner, Waters stated similar feelings in 2011, telling Al Jazeera he wrote an op-ed piece encouraging musicians to boycott Israel.
"I'm against Israel for exactly the same reasons that I was against South Africa: it's a two-tiered racist system," he told Al Jazerra's Riz Khan in an interview at that time. "They have pass books, they have to carry identity cards that say whether they're a Jew or an Arab. It's insane."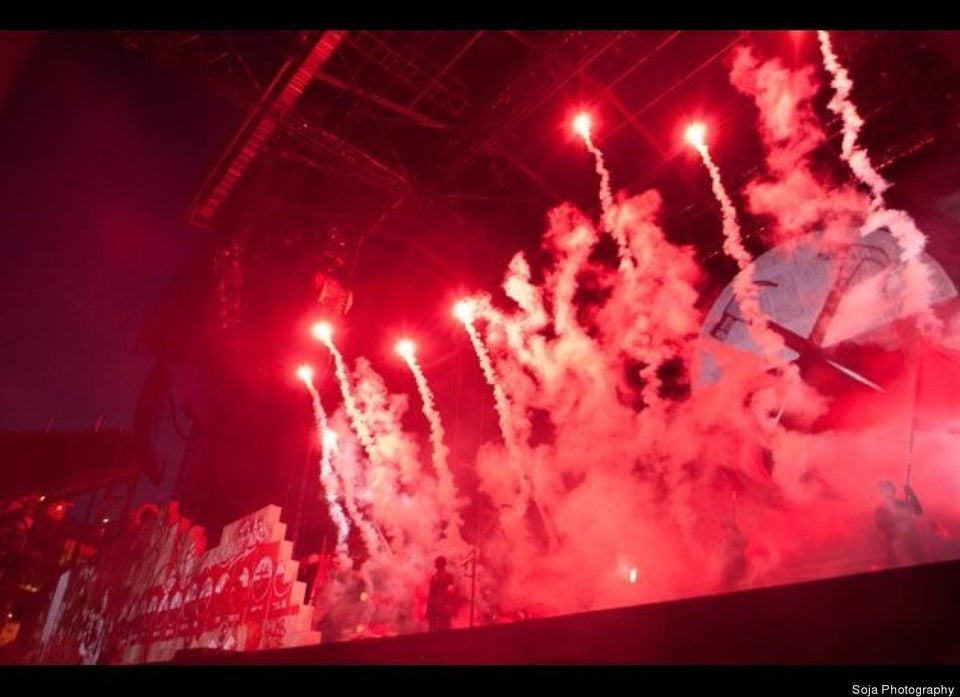 Roger Waters "The Wall" San Francisco