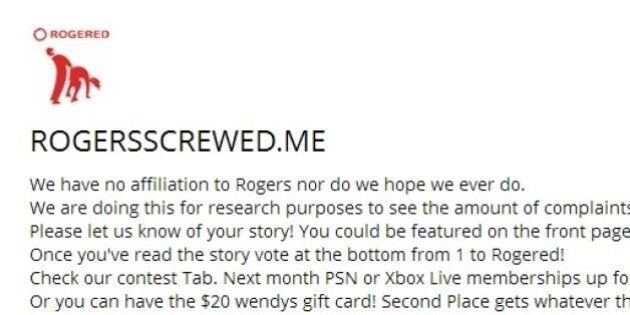 A website launched by an anonymous Internet user is collecting customer service horror stories about telecom giant Rogers.
RogersScrewed.Me is also planning to launch a contest to find the worst customer service stories, and will be offering memberships to PlayStation Network or Xbox Live and a $20 Wendy's gift card as prizes.
Visitors are asked to rank customer stories from 1 to "Rogered."
As Canada's largest wireless carrier, with 9.5 million subscribers, Rogers has attracted plenty of negative attention from unhappy customers, but its track record is not actually the worst among the Big Three carriers.
Some 60 per cent of telecom complaints recorded by the CCTS involved wireless service. Here are the wireless companies with the highest number of complaints.

Wireless Brands With The Most Complaints