"Rogue One: A Star Wars Story" has been making headlines for crushing box office records in 2016.
The first of three planned spin-off tales features a diverse cast that represents many ethnicities around the world (and perhaps in a galaxy far, far away) including Mexican actor Diega Luna, Riz Ahmed, Jiang Wen, Forest Whitaker and Donnie Yen, who help actress Felicity Jones take on the Galactic Empire.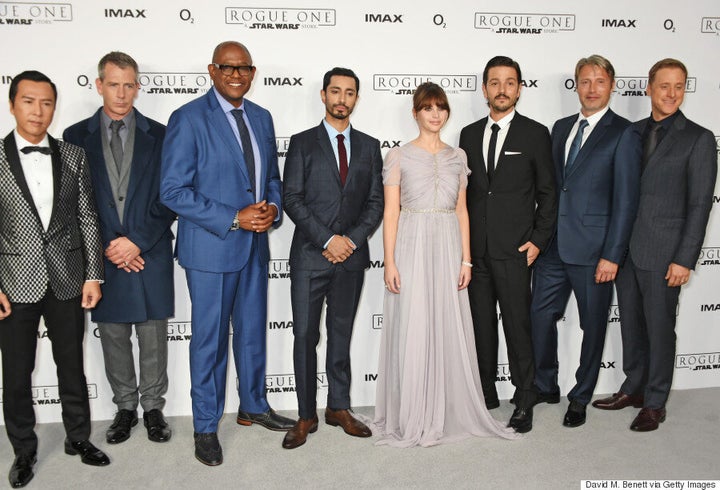 (L to R) Cast members Donnie Yen, Ben Mendelsohn, Forest Whitaker, Riz Ahmed, Felicity Jones, Diego Luna, Mads Mikkelsen and Alan Tudyk attend a fan screening of 'Rogue One: A Star Wars Story' at the BFI IMAX on December 13, 2016 in London, England. (Photo by David M. Benett/Dave Benett/WireImage)
But it's Luna, who plays rebel pilot Cassian Andor, who is resonating with many fans who see themselves in the actor. Luna kept his Mexican accent in the film rather than adopt a British or American one, and one Tumblr user is showing us why this representation is so important.
"I wanted my Mexican father, with his thick Mexican accent, to experience what it was like to see a hero in a blockbuster film, speak the way he does. And although I wasn't sure if it was going to resonate with him, I took him anyway. When Diego Luna's character came onscreen and started speaking, my dad nudged me and said, 'He has a heavy accent.' I was like, 'Yup.' When the film was over and were walking to the car, he turns to me and says, 'Did you notice that he had an accent?' I said, 'Yeah, dad, just like yours.' Then my dad asked me if the film had made a lot of money. I told it was the second highest grossing film of 2016 despite it only being out for 18 days in 2016 (since New Year just came around). He then asked me if people liked the film. I told him that it had a huge following online and great reviews. He then asked me why Diego Luna hadn't changed his accent and I told him that Diego has openly talked about keeping his accent and how proud he is of it. And my dad was silent for a while and then said, 'And he was the main character.' I said, 'He was.'"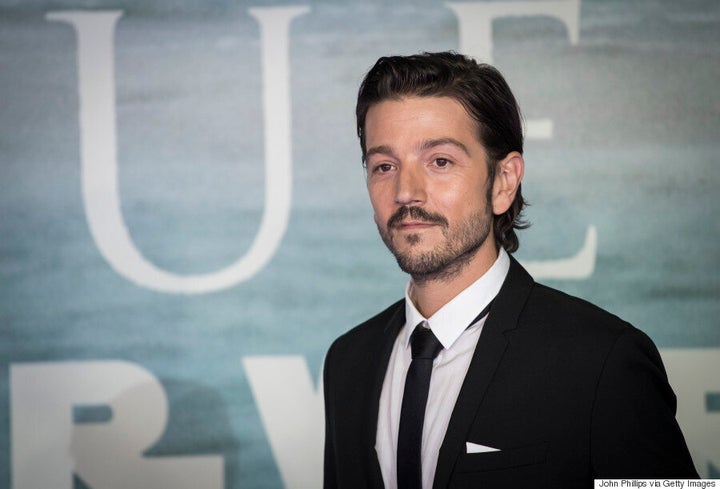 Diego Luna attends the launch event for 'Rogue One: A Star Wars Story' at Tate Modern on December 13, 2016 in London, England. (Photo by John Phillips/Getty Images)
On Jan. 3, Luna tweeted a screengrab of the Tumblr post and wrote, "I got emotional reading this!"
At a time when everyone, movie and TV stars included, are calling for more inclusion in Hollywood, it's promising to see such an iconic franchise hire a cast of people who come from all different kinds of backgrounds — without white-washing away their accents.
Perls' Tumblr post is a good reminder that this important casting decision pays off, because audiences need to see heroes that look like them, not just one type of person.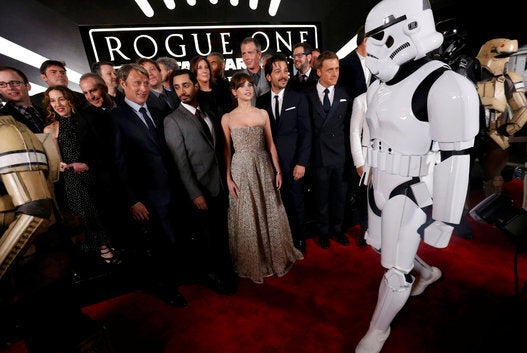 Rogue One: A Star Wars Story