The Rohingya refugee crisis is perhaps the most pressing in modern history. Since a military campaign of ethnic cleansing began in late August, more than 671,000 Rohingya Muslims have crossed into Bangladesh, creating the world's largest refugee settlements.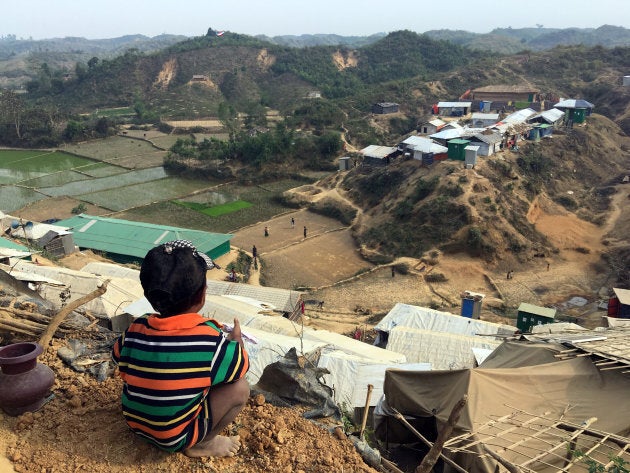 This crisis highlights the need for global action on the movement of people around the world. Currently there are 244 million people living outside their country of birth, including 65 million who have been forcibly displaced, and an additional 31.1 million who have fled their homes but have not crossed any national borders.
At the international level, two Global Compacts for Migration and Refugees are being negotiated to bring forward common principles and practices that would guide responses to migration.
Expected to be adopted in September, these compacts are a step forward but by no means a panacea to the challenges that lie ahead. The initial drafts published early this year represent the high water mark of global ambition. As with most global processes, they are likely to be negotiated downward to retreat from any wide-reaching international commitments. And unfortunately they are already nowhere near ambitious enough.
The migration compact is grounded in a series of laudable principles such as sustainable development and gender equity. It stands as a grab-bag of policy options ranging from sharing data to enhancing consular protection. It is unlikely there will be any serious objections to the former — they resonate with states and representatives of the private sector regardless of their individual interests. Similarly, the ladder covers a wide enough range of issues for most stakeholders to pick and choose a few that suit them.
Our reality today suggests that distinguishing between voluntary and forced migration is not always easy or appropriate.
The refugee compact is more problematic. Its definition of the term "refugee" comes from the 1951 Refugee Convention which does not include environmental factors like climate change as a driving force. It also backs away from its original intent, which is to develop a method of responsibility-sharing to respond to the current reality — that most refugees will have to be hosted in poorer countries which border the world's conflict zones. Instead, it is a largely technical document containing some good proposals to improve the reception of refugees in host countries.
Collectively, both global compacts reinforce a traditional distinction between migrants and refugees. But our reality today suggests that distinguishing between voluntary and forced migration is not always easy or appropriate.
Most people on the move today have mixed motivations. Those fleeing conflict also consider access to economic opportunities, education and health care. People are moving for broadly different reasons in the same ways. Global compacts that lack attention to this, the current context of migrants, mean the world will miss the main trends predicted for the near future.
While unambitious, they are likely to be negotiated fairly easily and signed more or less universally. Transformative they may not be, but if the principles and practices enshrined in the Compacts were actually implemented in national and international policies, the outcomes could still be profound.
Knotty implementation issues lie ahead however. The USA — the world's largest migration country and largest donor to the international migration regime — has already withdrawn from the migration compact. It is unclear whether the tradition of a U.S. candidate leading the UN's International Organization for Migration will continue, nor do we know how that organization would lead the implementation of the compact under such political circumstances.
And there are unrealistic expectations being thrust onto the private sector, who are arguably seen as a funder rather than a source of expertise. Their input in scaling-up impactful projects and leveraging global supply chains have the potential to ignite many new champions of migration and diversity.
Overall, the global compacts are not new approaches, though they to call for the better implementation of existing ones. Much like the UNHCR has done in Syria, Myanmar, Somalia and countless other regions, we must work with what we have. At best we have written a five-year perspective at a time where a global vision for the next half century is needed. Pity the world's migrants and refugees.
Dr. Khalid Koser and Senator Ratna Omidvar, Co-Chairs of the Global Future Council on Migration of the World Economic Forum.