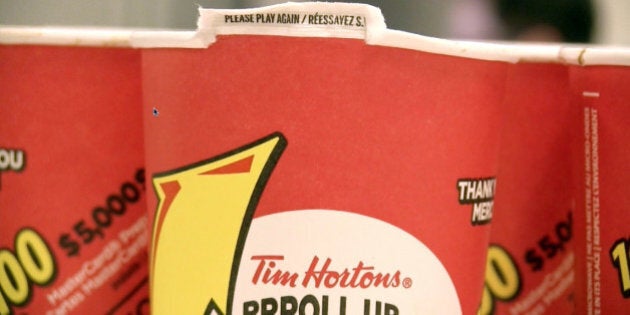 UPDATE: Tim Hortons sent Huffington Post Canada revised information about the launch date of Roll Up The Rim after this story was published. The contest starts on Feb. 17, not Feb. 18, and we've updated this story.
And while the company is keeping prizes under wraps until closer to the launch date, it's probably safe to assume you or one of your Timmie's loving friends will be treated to free coffee or doughnuts.
The odds of winning at least a coffee or doughnut were one-in-six last year.
Prizes in 2013 included 100 pre-paid MasterCards loaded with $5,000 each, 40 Toyota RAV4s, 1,000 Napoleon grills, 25,000 Tims gift cards worth $100 each, and 47 million food and beverage prizes.
Winning cups were distributed by a third party and scattered throughout the cup cases, which were randomly distributed in an attempt to ensure no one restaurant gets more winning cups than another.
The company says it audits the odds daily during the contest and those reports are monitored weekly to ensure the odds of winning something are always one-in-six. The odds of winning a car are about one in 6.5 million.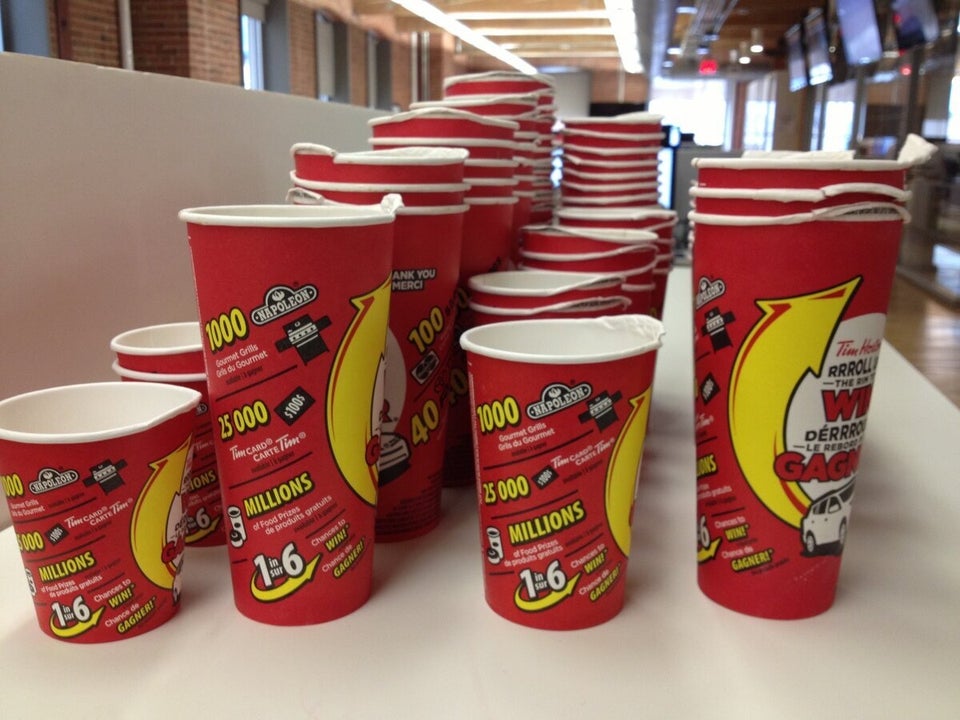 Roll Up The Rim Cup Odds