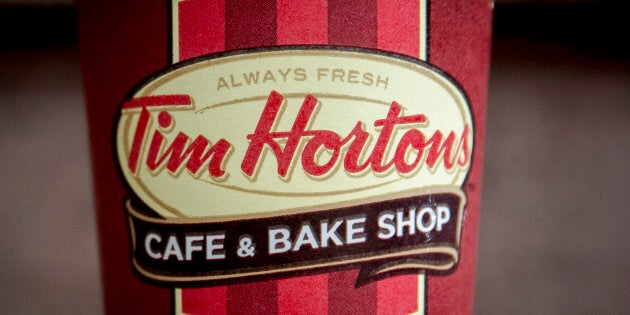 Every year, Tim Hortons' Roll up the Rim contest results in some happy winners, and a whole bunch of disappointed customers holding "please play again" cups.
This year is no different, but with the coffee-and-doughnut chain embroiled in controversy over its response to minimum wage hikes, some customers are taking the chance to criticize Timmies over its treatment of employees.
Tim Hortons' announcement of this year's Roll Up The Rim — which started on Feb. 7 — was met with some pointed questions online.
"Have you ensured Ontario workers in your franchises aren't stripped of benefits yet?" one Twitter user asked.
Many others have taken the opportunity to criticize the popular brand.
Watch: Demonstrators chant "don't be mean" outside Tim Hortons
The move came in the wake of Ontario's minimum wage rising to $14 per hour at the beginning of January, a move broadly opposed by the restaurant industry. The province's minimum wage is set to rise again, to $15 an hour, next year.
It's too early to tell whether the controversy will harm Tim Hortons' bottom line. But what is clear is that the brand was already facing headwinds even before the minimum wage hikes.
"They have a brand that is in trouble," Mark Satov, strategy advisor at Satov Consultants told BNN last week. "They have a lot of negative press."
Some analysts take a more optimistic view. Peter Sklar of BMO Capital Markets predicted in a client note last month that the "negative publicity should die down in the coming weeks."
But so far, the public pressure remains on Tim Hortons. This week, labour activists, including the Ontario Federation of Labour and the Fight For $15 and Fairness campaign, sent Valentine's cards to workers at more than 200 locations, to show that the public "values and supports" them.