From Frances McDormand's appeal for "inclusion rider" clauses in her Oscar's speech, to the sentencing of Larry Nassar, the months leading up to this year's International Women's Day have sparked a wave of public dialogue and marked a foundational shift in the way society views and understands gender issues and women's rights.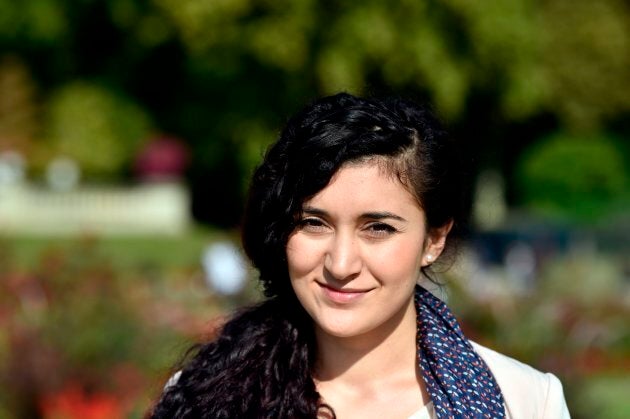 March 8 is dedicated to all women — across all ethnic, national, political, economic, linguistic and cultural lines — in celebration of their achievements and in solidarity with their struggles and goals. Since the early 20th century, it has been used as a reminder that women's rights are human rights, and that the fight for equality in work, education and life is not only honourable, but morally necessary. Much has been written and said on this day about the ongoing struggles of women across the globe, including those who have little to celebrate and everything still to gain. Yet, despite the significant efforts of some European organizations, too little attention has been paid to the situation of a particularly vulnerable group of women — women for whom forced sterilization is a not-so-distant reality, for whom multi-layered discrimination is the order of the day, and for whom racism and many forms of persecution have long dictated their lives and well-being.
Regularly depicted as "witches", "bad mothers" and "beggars," Roma woman and girls are constantly deemed unworthy of their rights as women and, as a result, their plight is often ignored, neglected and erased. Acts and statements of discrimination and racism, whether subtle or outright, continue to brush away their humanity.
For centuries, countries have systematically directed efforts to normalize stereotypes about Roma women. These efforts have directly served as cultural justifications for violations of their rights. According to the European Union Agency for Fundamental Rights (FRA), "the Roma of Europe have never had meaningful access to their socio-economic rights. For women in particular, the picture is especially bleak. They remain trapped in a vicious cycle of poverty, social exclusion and unemployment."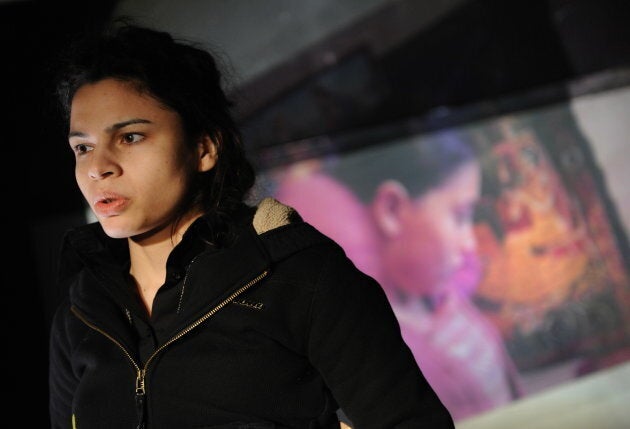 Historical documents have shown that States have punished economically emancipated Roma for exercising their traditional offices. Indeed, throughout history, many Roma women were forced by judicial institutions to remain at home and perform domestic work under penalty of imprisonment, while others were locked up in centres of internment where they were forced into "moral re-education" programs and slave labour.
Institutionally normalizing and legitimating the idea of Roma as submissive was a first step. Policies of integration were subsequently proposed, with their associated categories of cultural membership relegating these women to one of "social disability." Those same policies often cited cultural customs as the reason why the women were lacking in particular skills or membership. However, we find no quantifiable measure of the institutional effects that certain policies would have had on their integration or acceptance. In the absence of such data, the dominant ideology that views Roma as passive subjects is repeatedly validated and reproduced.
Indeed, while human trafficking and early marriages continue to exist in various communities around the world, usually as a result of women's lower position in those communities, in the case of Roma it is often attributed uniquely to culture and left unaddressed. According to the European Coalition to End Sexual Violence Against Women and Girls, Roma women are in fact more at risk of being victims of human trafficking. Evidence of systemic sexual abuse of Roma children in state care institutions has also recently been reported by the European Roma Rights Center. Despite recommendations from international institutions such as CEDAW, States which have ratified the Conventions on Women's Rights have yet to implement policies that outline and address the human rights violations against Roma.
The entire apparatus of "anti-Gypsyism" is founded on the dominant male view deciding what our needs, priorities and expectations are, explicitly preventing us from managing our own resources, representing ourselves in the political arena or from taking part in the decision-making processes that affect us — as women, as Romnjia, as citizens, as human beings. When States refuse to take on the responsibility of having created segregated Roma ghettos, it only exacerbates the problem. When teachers allow their prejudice to tell our girls that school is not for them, it keeps them from fairly exercising their right to education. When public institutions have forcefully sterilized Romnjia without their knowledge and provide no recourse for rightful compensation, their indecency shows no bound.
Power structures within States have systematically hindered the economic emancipation of Romnjia by taking the traditional trades we have built over thousands of years out of the equation. For these burdens, Roma women remain trapped in a vicious cycle of poverty, social exclusion and unemployment. Exclusion from education condemns them to a life of poverty, and limits their set of choices later on in life.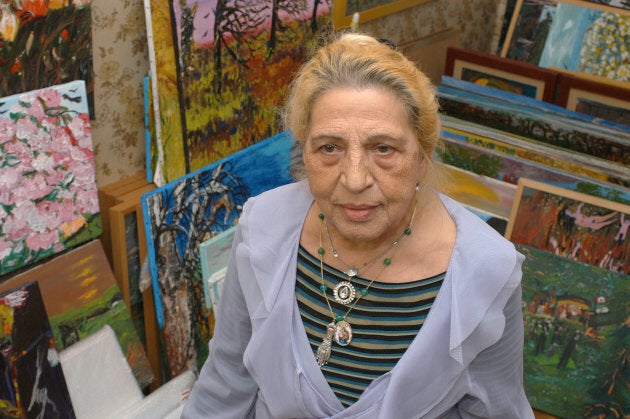 If we assume that the patriarchal model of the State is one to be followed by those who belong to it, then the situation for Roma becomes nefarious. On one hand, dominant masculine politics relegate any infringement on Roma women's rights to the silence of the private domain, blurring assumptions of responsibility when matters are attributed to spheres that are strictly cultural.
On the other hand, non-Roma women reproduce the same sexist stereotype about Romnjia by accepting the premise that our culture is the reason for our oppression, and that our rights can only be obtained if we abandon it. All the while, the men of our own communities reproduce the sexist stereotype that society expects from them.
On this International Women's Day, we Romnjia urge non-Roma feminists to take into consideration our voices, and to stand in solidarity with us. Neither democracy nor progress for women can move forward if all the diverse faces of millions of women around the world are not included. On this International Women's Day, we Romnjia also urge our Romnjia sisters to not fall for the stereotyping that creates such a heavy burden on our shoulders. We must exercise our historical memory and honour the strategies of resistance that we have inherited from our ancestors — they never relinquished their dream.
Finally, we call on our men as well, to join our voices and denounce the violations of the rights of women and girls, so that we may all fight against the long-standing, systematic institutionalization of privilege and power.
Patricia Caro is a consultant on gender and intersectionality for different organizations in Europe, she is specialized in women's rights, specifically Roma women's rights.
Text translated from Spanish by Debbie Folaron is associate professor in Translation Studies at Concordia University, Montreal, Canada.