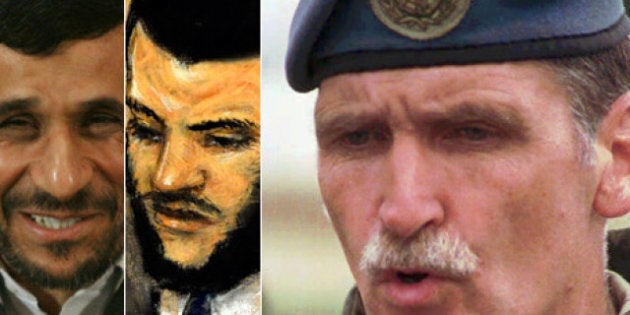 Canada's Senate is supposed to be a house of "sober second thought," but as far as Liberal senator, retired general and widely -decorated war hero Roméo Dallaire is concerned, when it comes to foreign policy Prime Minister Stephen Harper isn't giving either part of Parliament a second thought at all.
From closing the Canadian embassy in Iran to taking its time to repatriate Omar Khadr, Harper's Conservative government has failed to engage Parliament and Canadians, according to Dallaire.
"They announce new policies all over the place before they even introduce them in the House of Commons, let alone the Senate," Dallaire told The Huffington Post Canada after a recent speaking engagement at Free the Children's We Day youth rally in Toronto. "[Harper] holds more power than the President of the United States in his country, and because we've been strong on convention, and not on written decrees or documents, it permits someone who doesn't want to play by those rules to have all kinds of room to manoeuvre. And this is what we are seeing now."
STORY CONTINUES BELOW SLIDESHOW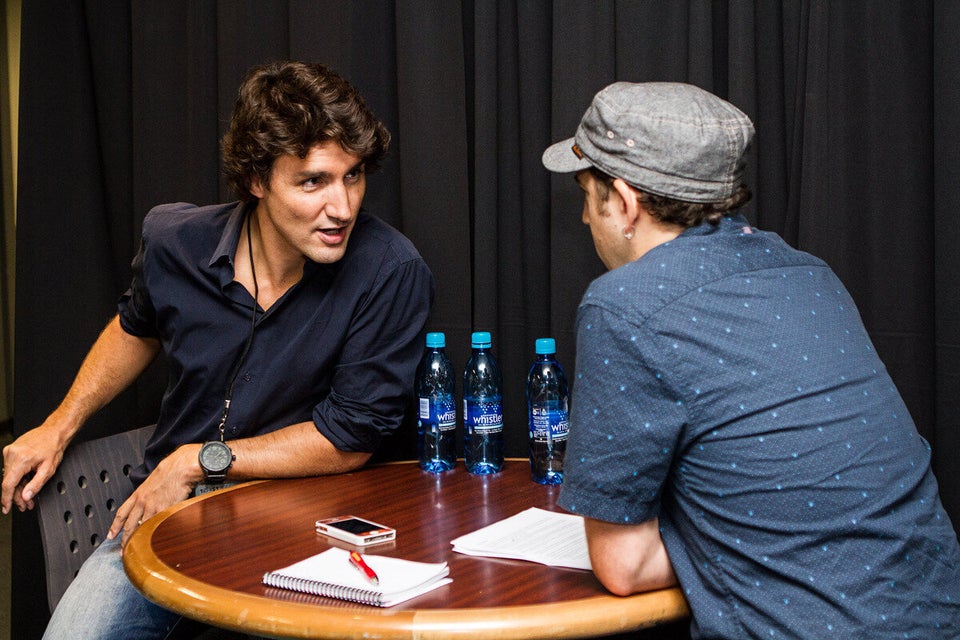 Stars At We Day In Toronto
Dallaire's focus on foreign affairs and diplomacy is not surprising, given his background as head of the powerless UN peacekeeping force in Rwanda during the 1994 genocide.
"We have seen them emasculate our diplomatic corps and continue to render it less and less of a factor in the tools we have as a leading middle power to influence the international community," Dallaire said, referring to last month's cutting of diplomatic ties to Iran. "I don't care how wacko the son of a gun is in Iran — that's not the point. How do you participate in bringing solutions if you can't even get to the goddamn table?"
Nearly a year later, with the violence having continued unabated, Dallaire said it may now be too late.
"It's gone viral in the most pejorative of ways. It couldn't be a more complex and difficult scenario on the ground — not only is there some internecine fighting amongst the rebel groups, but there is also a lot inside the urban areas," Dallaire said. "Trying to even attempt to bring a separation in there is nearly impossible unless you invest massive numbers of troops and expect significant casualties. There isn't anybody that I see that has the courage to want to take on the military operation, because of the nature of what the conflict is now."
"That has got to be of concern. It's not [just] the fact that we are getting proliferation and that Iran is going to get nuclear weapons. That is of grave significance, but in the backdrop of that, Israel has nuclear capability — so what does it plan?" Dallaire asked.
"Do they want everyone else to be involved so they don't have to look at a nuclear option or is that sort of a tripwire that they are keeping behind? So I'm concerned about Israel and its tactical nuclear capability."
"Omar Khadr is the most disgraceful demonstration of Canada not standing by conventions that it signs," Dallaire said, noting that Canada has spent decades trying to persuade other countries to recognize the recruitment and use of child soldiers as a crime against humanity.
"I was recently in the Congo and South Sudan … and it's fine for me to go out there and try and stop them recruiting child soldiers, but when they turn to you and say, 'What about your own?' I mean, it's like being stabbed in the back."
Dallaire plans to introduce new domestic legislation regarding child soldiers that he hopes will prevent the Harper government from "pulling back from the grey areas of humanity and trying to keep it dumbed down to black and white."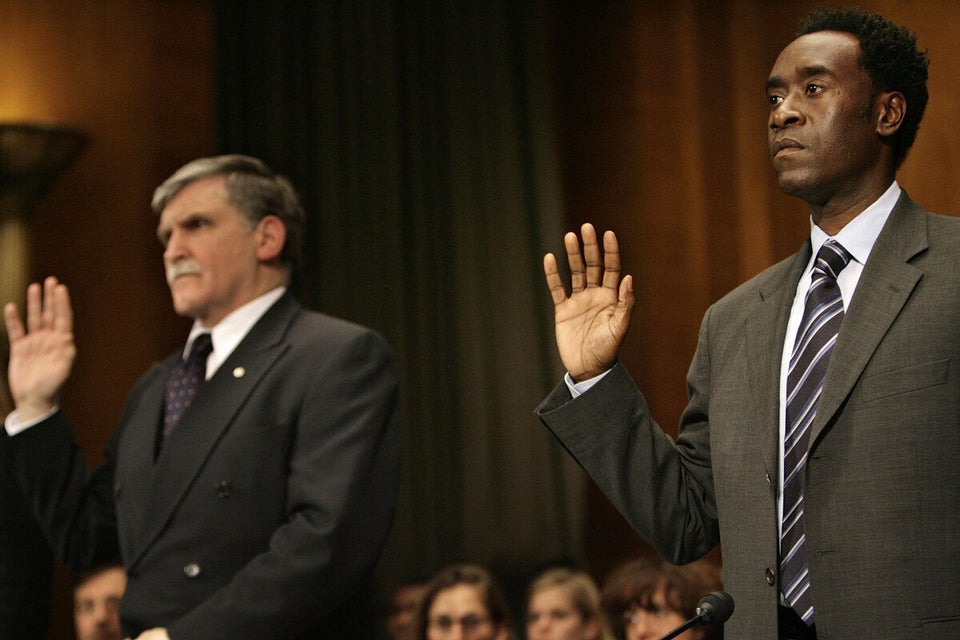 Don Cheadle And Romeo Dallaire Testify On Genocide
Popular in the Community