The interim Conservative leader says a proposed pipeline that would carry oil across Canada should be viewed as a matter of nation-building.
Rona Ambrose made the comments Monday at a press conference in Ottawa marking the return of Parliament. The Tory leader and longtime Alberta MP was asked about Montreal Mayor Denis Coderre's public opposition to the proposed Energy East pipeline.
Ambrose said Albertans and Saskatchewanians are telling Coderre and other Quebecers they need support from the rest of the country in light of plummeting oil prices.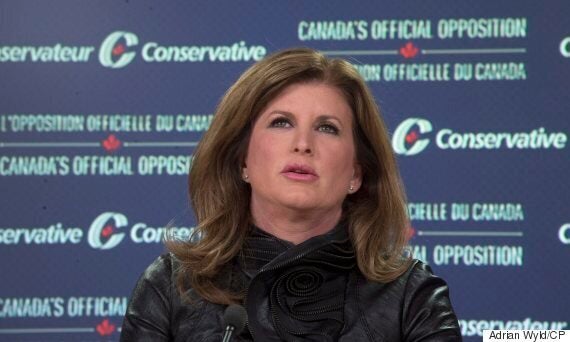 Interim Conservative Leader Rona Ambrose speaks at a press conference marking the return of Parliament. (Photo: Adrian Wyld/The Canadian Press)
"For Mr. Coderre to come out and insult Albertans and oppose a pipeline that hasn't even been built yet is unfortunate," she said.
"This isn't in the spirit of Confederation. It's not in the spirit of national unity. It's not in the spirit of Canadians who always reach out when people are having a tough time."
Ambrose invited the Montreal mayor to visit the Western province to learn more about technology used to ensure pipeline safety, saying it's something every Canadian wants.
She also urged Coderre, a former Liberal MP, to examine this issue from a "science-based" perspective and suggested local politics was purely behind his stance.
"This isn't in the spirit of Confederation. It's not in the spirit of national unity."
"I hope our country is bigger and better than that that," she said. "That politicians would never seek to deny another Canadian their livelihood."
The Tory leader expressed concerns that people in other parts of Canada don't grasp "how dire the situation is in Western Canada." Ambrose said that Westerners are already making comparisons to the National Energy Program of the 1980s, when strict measures were put in place that "deflated" the economies of Alberta, Saskatchewan, and British Columbia.
People feel they have no hope, she said, and those who "have always felt generously toward other parts of the country" now worry that they are not getting that in return.
Trudeau needs to get involved: Ambrose
In question period Monday, Ambrose sparked big applause from her caucus when she recommended the prime minister "stop using his cellphone for selfies" with the likes of Leonardo DiCaprio and instead use it to call Coderre. It was reported shortly after question period that Trudeau has set up a meeting with the mayor.
On Global News last weekend, the Tory leader said Coderre's remarks were "very frustrating" for Albertans who have lost jobs in the oil sector.
"This is about a part of the country that's suffering and another part that could help," she said.
Ambrose called on Prime Minister Justin Trudeau to call his "good friends" Coderre and Ontario Premier Kathleen Wynne to convince them to get onside with the project "that is really about nation-building."
She shared a clip of her comments on Facebook:
Last week, Coderre and more than 80 other Quebec mayors announced their opposition to Energy East, citing environmental risks. The announcement irked several Western politicians, including Wildrose Party Leader Brian Jean who called Coderre hypocrticial for opposing the pipeline while dumping raw sewage into his waterways.
"You can't dump raw sewage, accept foreign tankers, benefit from equalization and then reject our pipelines," Jean tweeted. Coderre fired back by accusing Jean and his Wildrose caucus of thinking the "Flintstones is a documentary."
In a Friday statement, Bergen ridiculed Coderre's "emotional response" to the project.
"It is not sufficient for the Prime Minister to support and defend Canadian oil only while socializing with American actors like Leonardo DiCaprio in a posh hotel in Davos," she said in the release.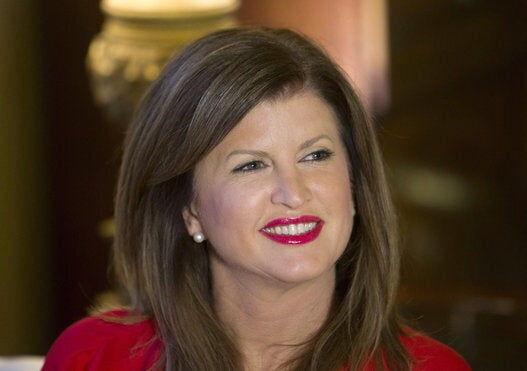 Rona Ambrose, Interim Conservative Leader
Popular in the Community