Natural Resources Minister Jim Carr was left to mind the store Thursday as several key cabinet ministers geared up to sip champagne in Washington.
For his trouble, Carr was ridiculed for not being invited to the party.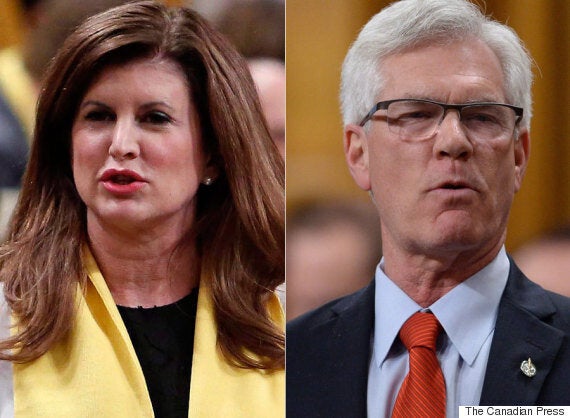 Interim Tory Leader Rona Ambrose gave Natural Resources Minister Jim Carr some grief Thursday. (Photo: The Canadian Press)
"The U.S. is not only our biggest energy customer, they're now our biggest competitor," she said.
She also addressed the plan struck by U.S. President Barack Obama and Prime Minister Justin Trudeau to slash methane emissions from the oil and gas sector by 40 to 45 per cent below 2012 levels by 2025.
The top Tory said that a "level playing field" was crucial for any climate change deal to work.
"Can the prime minister guarantee Canadian energy workers he won't put them behind the eight ball by implementing new measures at home that the U.S. has no intention of implementing themselves?" she asked.
"How important is energy to this government when the energy minister isn't even invited to go to Washington?"
Carr said it remains a priority for the new government — and Trudeau, personally — to get resources to market.
"The best chance for that to happen is to have a credible regulatory process that unfortunately was not the case with the previous government, but is now in place to give us a result that we all want," he said.
Then Ambrose went for the jab.
"How important is energy to this government when the energy minister isn't even invited to go to Washington?" she said, to laughter and applause.
"I even got invited to go to Washington."
Nine other Liberal cabinet ministers made the cut to attend Thursday's state dinner at the White House:
Foreign Affairs Minister Stephane Dion
Defence Minister Harjit Sajjan
Environment Minister Catherine McKenna
International Trade Minister Chrystia Freeland
Fisheries Minister Hunter Tootoo
Heritage Minister Melanie Joly
Public Safety Minister Ralph Goodale
Innovation Minister Navdeep Bains
International Development Minister Marie-Claude Bibeau
The prime minister's mother, Margaret Trudeau, as well as Sophie Gregoire-Trudeau's parents will also be in attendance.
Carr not invited to World Economic Forum, either
This is not the first time Tories have singled out Carr's absence from a big event. In January, finance critic Lisa Raitt noted that the minister was also not part of the prime minister's delegation at the World Economic Forum in Davos, Switzerland.
"Who you bring is what you plan on selling," Raitt told Postmedia. "And you leave the guy home who's in charge of oil and gas, who can talk about pipelines, the process around pipelines?
"Who can try to give some assurances to the world community that we'll get our natural resources to tidewater?"
With a file from The Canadian Press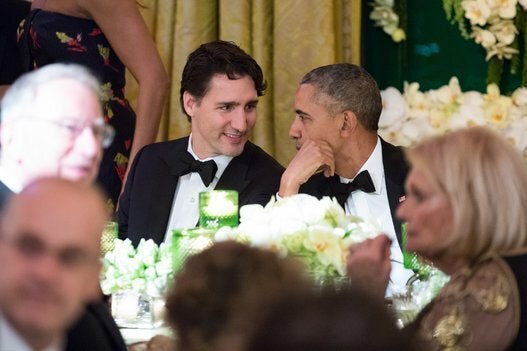 Trudeau's Historic Washington Visit