OTTAWA — Liberal MPs gleefully welcomed on Monday Conservative interim leader Rona Ambrose's apparent new position on the legalization of marijuana.
As health minister, Ambrose had waged a multimillion-dollar television and radio ad campaign aimed at Justin Trudeau's pot plan. Earlier this month, however, in what seems like a stunning reversal of Tory policy, she called on the prime minister to move quickly on his plan to legalize weed.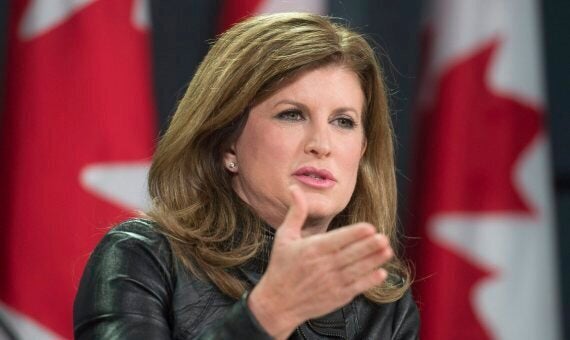 Interim Conservative Leader Rona Ambrose speaks during a news conference in Ottawa, Jan. 25, 2016. (Adrian Wyld/CP)
"On Oct. 19, there was a very clear message sent when he was elected that pot is going to be legal across Canada recreationally, not just from a medicinal point of view," she told reporters Monday. "So pot dispensaries are popping up everywhere. [Trudeau] said he is going to manage this, and he is going to keep it out of the hands of kids and so I'm waiting to see his plans to do that."
Pot dispensaries did exist before the Liberals' win this fall, Ambrose acknowledged, but she said police had previously cracked down on them in some jurisdictions.
As late as December, the Conservative interim leader had argued that selling pot in places such as Ontario's liquor board would fail to keep it out of the hands of children. She told The Huffington Post Canada she was "very skeptical" the Liberals would be able to achieve their goals.
But then, in a confusing interview in early January, Ambrose told a Vancouver radio station she wanted the government to move on marijuana legalization as soon as possible. "The faster they move on this, the better … the better to protect kids," she told CKNW AM 980's Simi Sara.
"Maybe she is coming to the realization that the current drug strategy doesn't work, and if it is not working, doing more of the same isn't going to be helpful."
Former solicitor general Wayne Easter, who represents a riding in Prince Edward Island, told the Huffington Post Canada that he is "baffled" by Ambrose's new pronouncement.
"Maybe she is coming to the realization that the current drug strategy doesn't work, and if it is not working, doing more of the same isn't going to be helpful."
Earlier this month, the Liberals gave former Toronto police chief Bill Blair the task of developing a legal framework with the provinces to tax and regulate pot in an attempt to keep it out of the hands of not only children but also organized crime. Blair is to consult local politicians as well as health and public safety officials in the months ahead, but a formal timeline has not been released.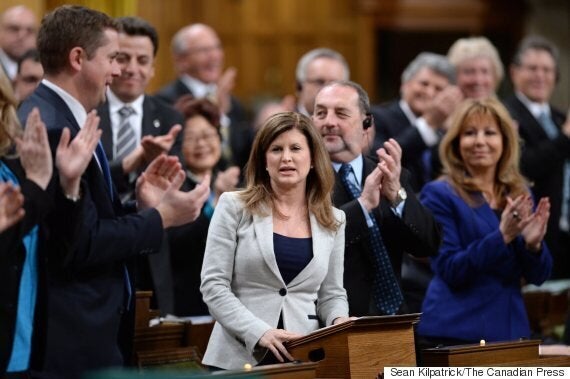 Opposition Leader Rona Ambrose receives applause during question period. (Sean Kilpatrick/CP)
Treasury Board President Scott Brison told HuffPost Ambrose had "probably taken a deep breath and thought about it for a while.
"If Ms. Ambrose, now unshackled from the previous rigid ideology, is choosing to follow our lead on evidence-based policy-making, we welcome her support."
Burlington, Ont., MP Karina Gould said she thinks Ambrose is actually "trying to be a bit constructive."
"The logic of legalizing and regulating marijuana is obvious," added Halifax MP Andy Fillmore.
"I think that the government is making a very intelligent case for that, and the case is working if people are changing their minds to get onboard with a plan that regulates and legalizes it."
Change of tone 'totally hypocritical'
Longtime Cape Breton MP Rodger Cuzner called it Ambrose's "come to Jesus moment" and said it is "totally hypocritical" of the Tories to change their tune on this.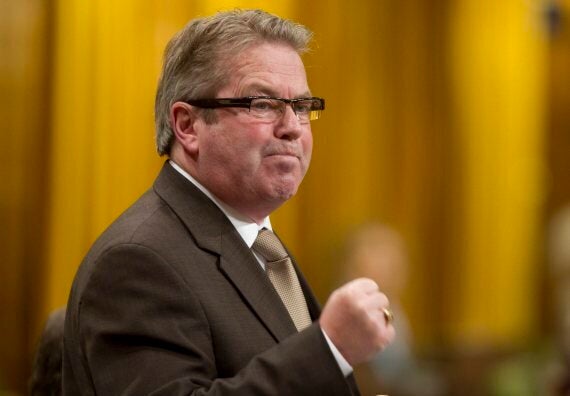 Liberal MP Rodger Cuzner says Tories changing their stance on key issues is "totally hypocritical." (Adrian Wyld/CP)
"My hair is going to catch fire over there," he said, referring to the Commons.
"We [Liberal MPs] are doing our best not to heckle them, but when you see just the rank hypocrisy of what is coming out of the front bench of the Conservatives, you know their about-face on – pick a topic – [the inquiry on] missing and murdered aboriginal women, the long-form census …, it's really strange.
"For a guy who was here for the last 10 years under the Conservative government, just to see how adamantly opposed they were [to legalization] at the time – to even suggest that we have an adult conversation about legalization – they said we were purveyors of evil to the youth of this country. It's just a bizarre about-face by them…. But it's politics, isn't it?"
In addition to pot, since the October election, Conservative MPs have changed their mind on:
Supporting an inquiry into missing and slain indigenous women and girls (Rona Ambrose);
Ending the mandatory long-form census (Tony Clement expressed regret over scrapping it and said that, in hindsight, he should not have done so);
Called for the release of a government document on Saudi Arabia's human rights record, despite refusing to do so while in government (Tony Clement);
Expressed outrage at Liberal partisan appointments after making tens of dozens of similar appointments, including several contract renewals of Tory appointees that tied the hands of the new government (Jason Kenney and many other MPs).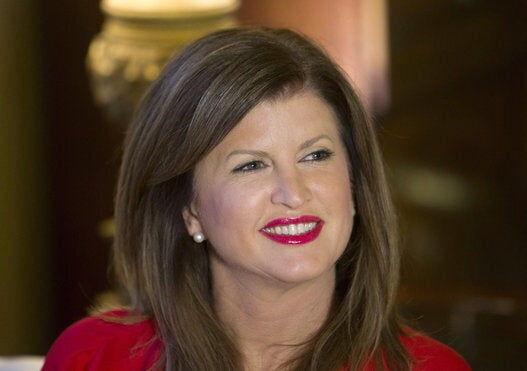 Rona Ambrose, Interim Conservative Leader
Popular in the Community