Putting babies to sleep may have just gotten even more confusing.
A new study in the journal "Pediatrics" indicates infants who sleep in the same room as their parents, but in separate beds, beyond the four-month mark, get less sleep than babies who move to their own rooms by the time they reach the same age.
It suggests the American Academy of Pediatrics (AAP) guidelines about preventing Sudden Infant Death Syndrome (SIDS), which advise parents to room-share for the child's first six months, and ideally the first year, aren't as beneficial as previously thought.
More concerning, the study showed that infants who room-share past four months are up to four times more likely to be subjected to unsafe sleeping behaviours, like being moved to the same bed as parents in the middle of the night and being given blankets and stuffed animals — moves that, according to AAP guidelines, can actually increase the chances of SIDS, or the sudden and unexpected death of an infant under a year old.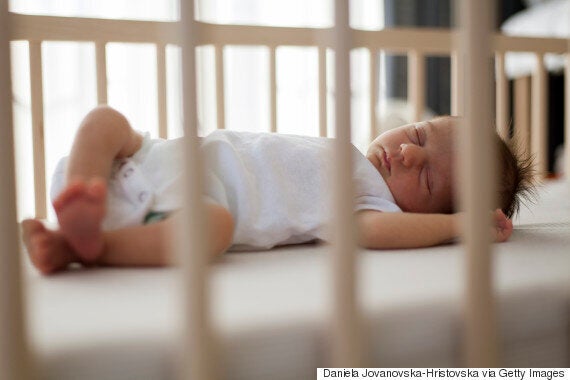 The new study showed babies who sleep in their own rooms by the time they're four months get more sleep, and sleep in longer uninterrupted sessions than their counterparts who moved to their own rooms by the six-month mark, or still room-shared by the nine-month mark.
Researchers examined the sleeping habits of 230 babies born to first-time mothers, and found babies who slept in their own rooms by the time they were four months got around 45 minutes more uninterrupted sleep on average than those still room-sharing, though total sleep duration was similar.
By the time the babies were nine months, differences in sleep duration also emerged. Infants who stopped room-sharing by or before the four-month mark got on average 40 minutes more sleep than infants that were still room-sharing by the nine-month mark, and around 25 minutes more than those who were sleeping alone by the time they were nine months.
In the long-term, at around 30 months, sleep evened out for all groups, though children who room-shared beyond nine months still got 45 minutes less sleep on average than their peers. Opinions on whether sleep consolidation, or uninterrupted sleep, is a positive trait in infants, however is mixed, as the inability for infants to wake themselves up has been hypothesized as one risk factor for SIDS.
The AAP guidelines are designed to reduce the risk of SIDS, rather than improve sleep quality, but the new research suggests the AAP's recommendations have little-to-no benefit past the six-month mark.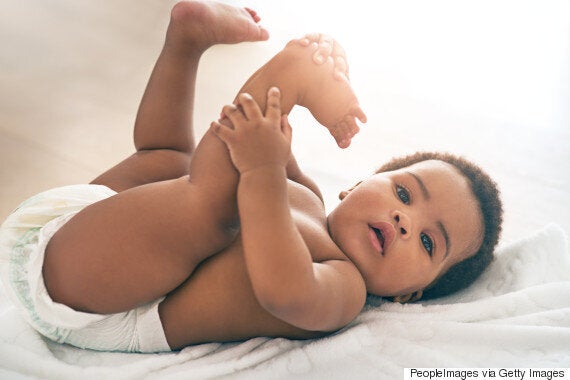 The numbers in Canada are a bit hazier because provinces categorize these infant deaths differently. From 2003 to 2007, when most provinces still used the term SIDS, it accounted for six per cent of infant deaths. The Canadian Paediatric Society's (CPS) guidelines are similar to their American counterparts, including the recommendation that parents room-share for around a year.
The new study argues the benefits of moving a child to their own room by the time they're four-to-six months old outweigh the risks because poor sleep quality can affect both infants and parents.
With over 90 per cent of SIDS deaths occurring before the six-month mark, the new study argues the benefits of moving a child to their own room by the time they're four-to-six months old outweigh the risks because poor sleep quality can affect both infants and parents — from setting them up for poor sleep habits later in life and affecting the way parents and children interact, to making it harder for infants to transition to sleeping in their own rooms.
"Many pediatricians and sleep experts question the room-sharing recommendation until one year because infants begin to experience separation anxiety in the second half of the first year, making it problematic to change sleep locations at that stage," Dr. Ian Paul, the study's author, said in a press release.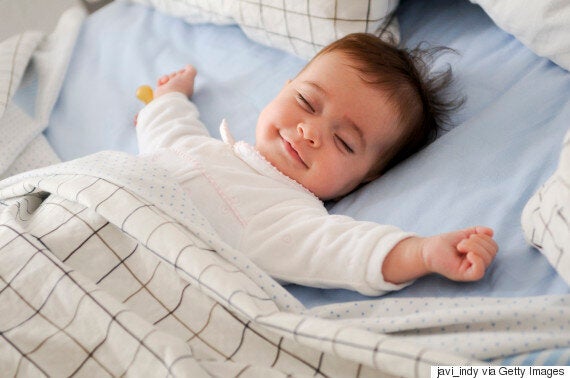 He also told NPR that the risk of poor sleep quality impacting daily life is a bigger risk than SIDS, especially after the six-month mark.
"The AAP's recommendation of one year didn't take into account the effect of poor infant sleep on parent sleep, parent functioning and all that goes along with parent fatigue, such as emotional health problems, marital problems, increased rates of shaken baby syndrome and increased rates of motor vehicle accidents," Paul told Today's Parent.
This, combined with the fact that many room-sharing parents end up having less safe sleep practices, suggests the situation isn't as simple as the AAP's recommendations make it seem.
The study also questioned the research cited in the AAP's guidelines. It pointed out the recommendations are based on three European studies. One showed that infants who died of SIDS over the age of four months were more often room-sharing without bed-sharing than in their own rooms. The second looked at infants under six-months-old but used data from the 1990s, when babies were often put to sleep on their stomachs or sides — a position that is now discouraged by doctors because it elevates the risk of SIDS. The third study had a very small sample size, with only 15 out of 123 babies who died having been sleeping in their own rooms, and determined the biggest risk was "sharing the same sleep surface as the last sleep location," which was more common in room-sharing families.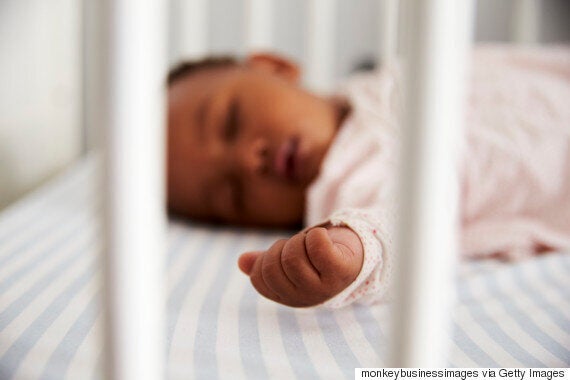 "There is no question in the first six months, [infants] should co-sleep with their parents," he said. "Nine to 15 months is a nice age to teach kids to sleep individually."
With all of these mixed suggestions, ultimately parents will have to make these decisions based on their own families and with the advice of their own pediatricians. There are pros and cons to every option, and all babies have unique needs.