There is something so classic and feminine about rose and polka dot designs. And while these prints are a staple in fashion on and off the runway, they also make for stunning nail art. A classic black background makes this mix-and-match nail art design even more perfect.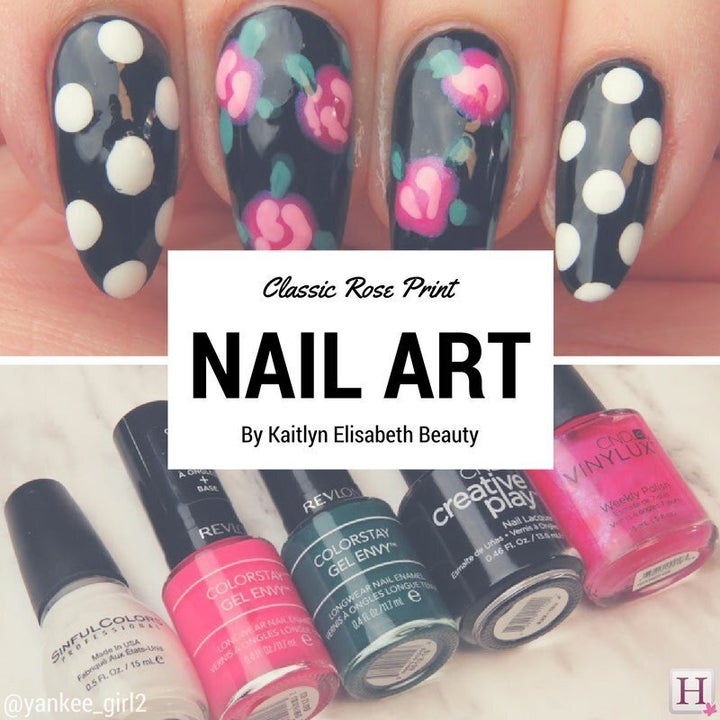 To begin, paint all of your nails black with two coats of polish, and allow to dry.
For the polka dots, take a white polish and place several drops of it on aluminium foil. With a large dotting tool, take some of the polish and create a line of three, spaced-out dots along the middle of your nail. Next, go along either side of the middle line and place dots between the ones you've already created.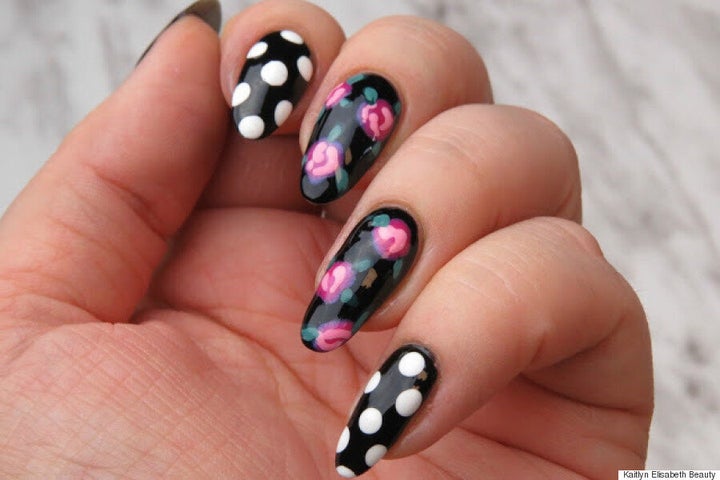 For the rose buds, place a few drops of a darker pink polish on aluminium foil. With the large dotting tool, create two to three irregular dots randomly on the nail. Keep some space between the dots, so you have room for the leaves. With a smaller dotting tool, take a mixture of a medium pink and the white polish (or a lighter pink polish), and create curved lines in the darker pink shapes. Think of these curved lines as curved brackets. You can also add in a third line to change up some of the roses.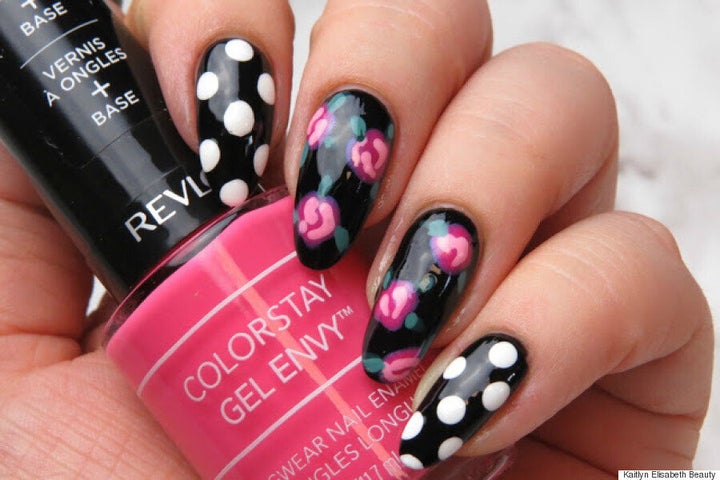 Finally, add little leaves using a small nail art brush and a dark green polish. Mix that dark green polish with some white to create a mid-tone green, and go over the dark green leaves to add dimension.
Allow the design to dry for five to 10 minutes, and then apply a top coat.
Polishes Used: Sinful Colors Snow Me White, Revlon Colorstay Hot Hand, Revlon Colorstay High Stakes, CND Creative Play Black + Forth, and CND Vinylux Tutti Frutti.