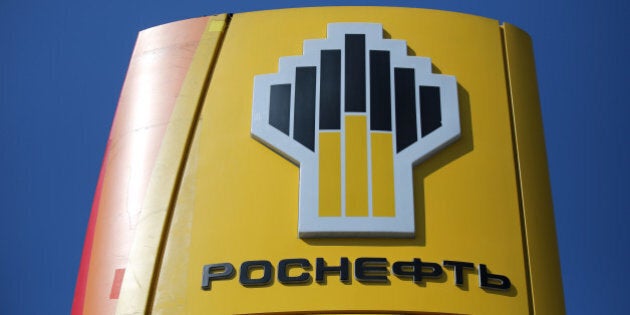 Russian state-owned energy giant Rosneft is responding to sanctions slapped on it by the Harper government by talking down Canada's oil industry.
"In Canada the [oil] industry is in a near-death condition," Rosneft spokesperson Mikhail Leontiev told the Russian News Service, as quoted at the Moscow Times.
"This was sanctions against the departed, and I don't mean Rosneft, I mean Canadian oil production."
Prime Minister Stephen Harper said the sanctions were in response to "escalated acts of aggression" by Russian-backed rebels in Ukraine, in particular an assault on the city of Mariupol on Jan. 24.
Rosneft's Leontiev suggested Harper is trying to win over ethnic Ukrainian voters.
"Canada is a country preoccupied with its Ukrainian diaspora, a large part of which are [nationalists], that's well-known. There is a very strong lobby there," Leontiev said.
Canada's oil industry has suffered in the wake of the oil price collapse, with the IEA recently downgrading its 2020 forecast for Canadian oil production by 10 per cent. CIBC recently predicted a "mild" recession for Alberta.
But Russia, being more dependent than Canada on oil exports, stands to make out far worse in the low oil price environment. Russia is the world's third-largest oil producer, behind the U.S. and Saudi Arabia, and produces more than twice as much as Canada.
At that point, when Brent crude had fallen to US$71, the decline in oil prices from their peak was equivalent to 4.7 per cent of Russia's economy, but only 1.2 per cent of Canada's economy.
Rosneft has business interests in Canada. It owns 30 per cent of the Cardium tight oil project in Alberta, run by Imperial Oil and ExxonMobil Canada.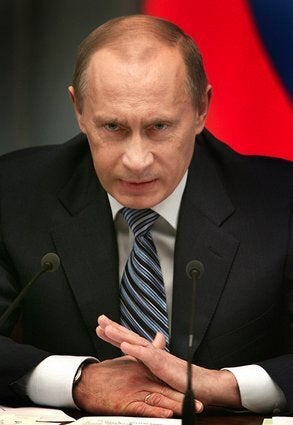 Angry Vladimir Putin
Popular in the Community