Think bison today are big?
A new specimen at the Royal Alberta Museum shows just how much bigger ice age bison were compared to their contemporary brethren.
The ice age bison skull has just been donated to the museum by those who found it a few years ago, said the institution's curator of ice age paleontology Chris Jass.
"This is a really, really impressive specimen," he says.
"In fact, it may be the biggest bison... that's been found in Alberta."
It does stand to reason that bison - like tigers and saber toothed tigers, as well as elephants and mammoths - would have an ancient giant cousin.
But the true scale of the ice age bison is made starkly clear when the skull is compared to one from a modern bison.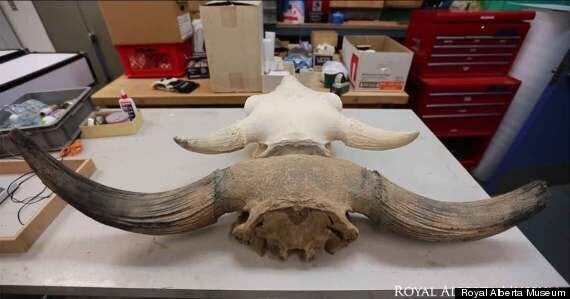 The ancient specimen is twice the size of the modern one.
"There's a huge difference in the size of the horns between the ice age bison and the modern bison," says Jass.
Today's bison, already the largest land animal in the continent, can reach a height at the shoulders exceeding six feet and can weigh as much as 1,000 kg.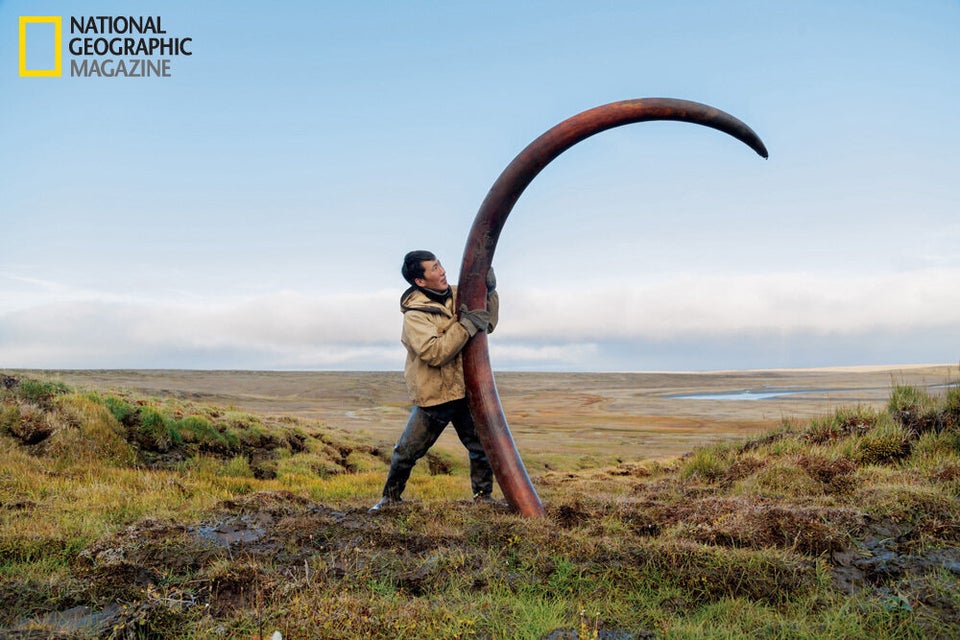 Siberia's Mammoth Hunters
Popular in the Community