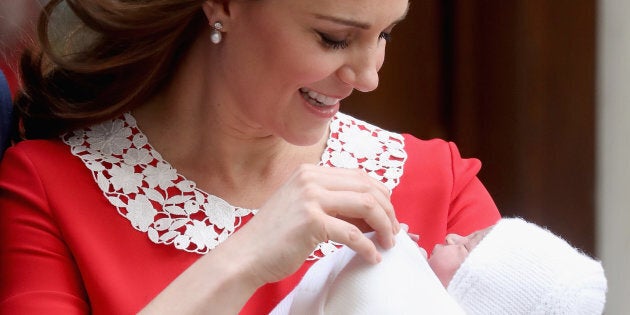 The Duke and Duchess of Cambridge surprised some royal fans on Friday when they revealed they had chosen a very regal name for their third child: Louis Arthur Charles.
The moniker was chosen for the little prince as a nod to the Duke of Edinburgh's side of the family. Specifically, it pays tribute to Lord Louis Mountbatten, who was the duke's uncle and Prince Charles' great-uncle and mentor. He was killed in 1979 by an Irish Republican Army bomb.
The name also comes from the duke's maternal grandfather, Prince Louis Alexander of Battenberg.
To top it off, the name connects the men in the Cambridge family, as Louis is one of the middle names of both Prince William and his firstborn, Prince George.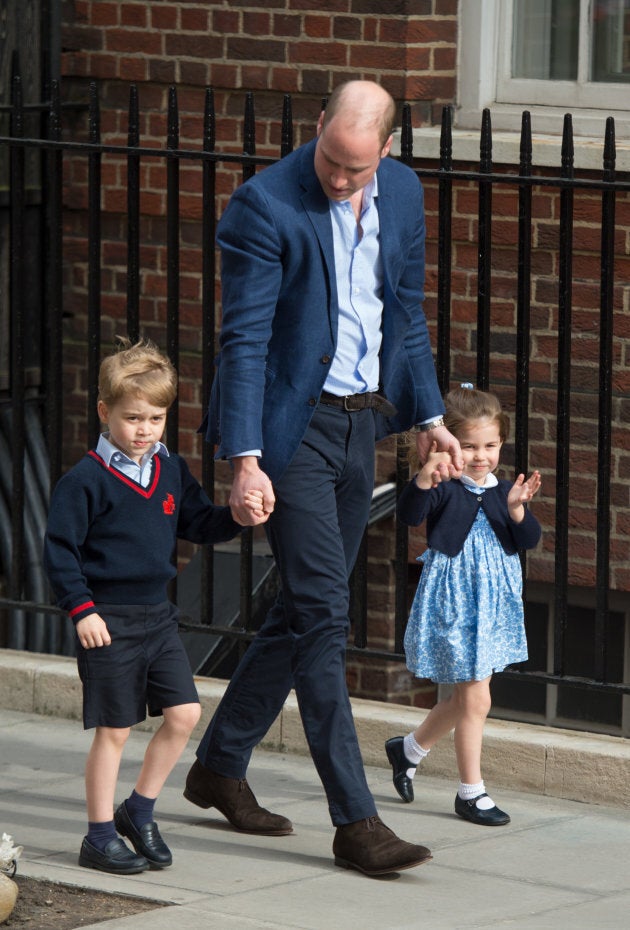 Louis is often associated with the French monarchy, when it comes to royal names. That's because the name, which means "renowned warrior," is of French and German origin and was highly popular among kings in France. CNN reports that from the year 814 and onward, 18 French kings were named Louis.
Most famously, Louis XIV — also known as the Sun King or Louis the Great — reigned from 1643 to 1715 and became known as one of the greatest monarchs of his time because of his ability to grow French power.
King Louis XVI, who reigned from 1774 to 1792, was also renowned, but for a very different reason: He was the last king of France before the French Revolution, which saw the fall of the monarchy.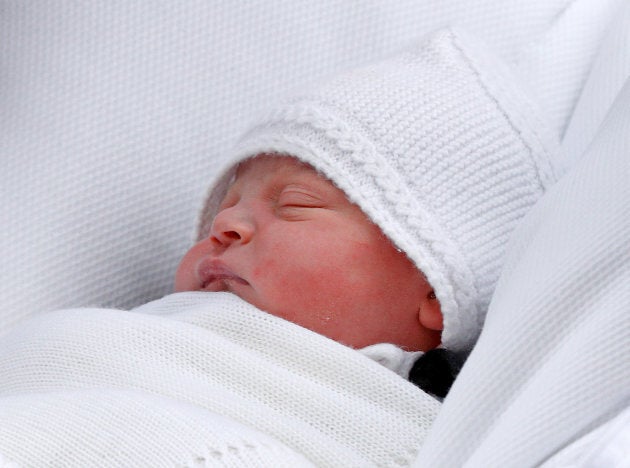 So where does Louis stand in popularity today? According to both Baby Center and Nameberry, Louis is not one of the top 100 most popular names. However, that doesn't mean it isn't common, as Louis still makes the top 300 list.
And while Louis came as a surprise to some royal fans, others were actually expecting it. On Twitter, many revealed how the royals love to recycle their middle names.
Some even called this back in 2013 when Prince George was born.
So we guess we know what the top contenders will be for the next royal baby.
The newborn prince's other names, Arthur and Charles, also have ties to the Royal Family. The former, which was a top contender among bookmakers, is both princes William and Charles' middle names and was also the middle name of the Queen's father, King George VI.
The latter is a nod to Louis' paternal grandfather, the Prince of Wales.