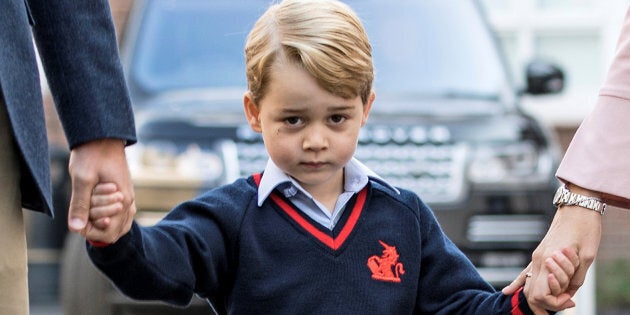 The names that royals around the world choose for their babies can affect naming trends for years afterwards — or may be influenced by naming trends themselves.
Prince William and Kate Middleton's choice of Charlotte for their daughter reflected the increasing popularity of more old-fashioned names for girls, for example. It's probably not why they chose the name, given that royals are also beholden to a variety of naming traditions that go back centuries, but it certainly felt current.
For those who'd like to place odds on the third royal baby's name, the U.K. betting site William Hill favours Mary, Alice, and Victoria as the most likely choices for a girl and Frederick, Albert, and Arthur for a boy.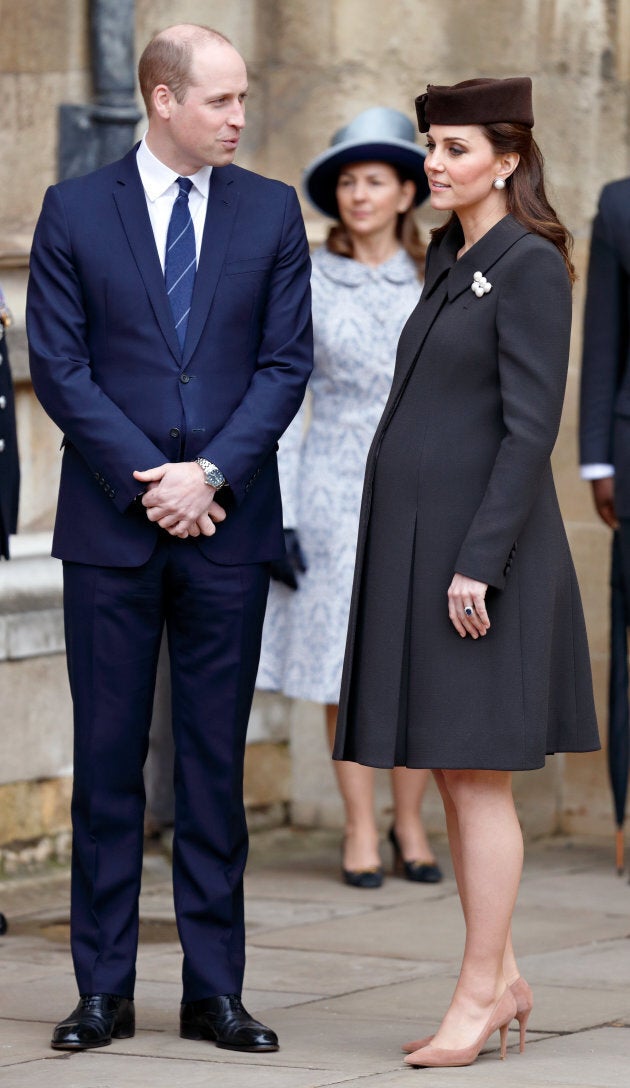 With the Duke and Duchess of Cambridge set to welcome their third child in a few weeks, it remains to be seen what the name will be. All we know for sure is that the baby will likely have three names before the surname, like siblings Prince George Alexander Louis and Princess Charlotte Elizabeth Diana.
What's the meaning behind these and other royal names? Read on!
Both a classic name and a popular royal choice, four English queens have been named Anne. It was also the name of two of Henry the VIII's wives, Anne Boleyn and Anne of Cleves, which is perhaps a less auspicious heritage.
However, it's unlikely that William and Kate will name their third child (if a girl) Anne, as it's the name of William's aunt, Princess Anne.
It may not be as popular among the Royal Family but Frederick is still a name with a long royal tradition. Over the centuries it's been used by monarchs in Sweden, Denmark, Prussia, Norway, and Saxony, and it was popular in the 18th century when the German House of Hanover claimed the throne.
If the duke and duchess choose this name for their child, it would probably be in honour of Queen Victoria, the long-serving and iconic British monarch.
It hasn't yet been used by a living monarch with direct relation to Prince William, so the possibility that the royal baby will have this name is fairly high. However, it's not super popular right now, just barely making the top 100 in the U.K., coming in at no. 91 last year.
This is a name with longstanding wide popularity and a long history of use among the British royals. Eight English kings have been named Edward, and of course it's also the name of Queen Elizabeth's youngest son.
It's still a popular name in the UK, at No. 23 for boys last year. But it's the name of Prince Edward, William's uncle, so that might rule it out for a new baby.
Alexander is one of Prince George's middle names, but Alexandra has a royal background of its own. It was the name of Alexandra of Denmark, Queen Elizabeth's great grandmother, and is the Queen's middle name.
Phillipos was a popular name during times of antiquity, and Philip (or Phillip) has been used by royals in several parts of the world — Philip II of Macedon was Alexander the Great's father, for example.
Queen Elizabeth's husband, Prince Philip, could influence this choice for a new royal baby, especially as Kate's own younger sister is named Philippa.
Alice is U.K. bettors' second favourite name for the third royal baby, should the baby be a girl. It's a name that has maintained consistent popularity in the U.K., coming in at No. 17 last year, and it was the name of one of Queen Victoria's daughters as well as that daughter's granddaughter.
It may not be commonly used today, but Arthur has a history among both monarchs and legends, and it is one of many old-fashioned names making a resurgence — it was No. 30 for boys in the U.K. last year.
Arthur was more commonly used in the 17th and 18th centuries, and was the name of Queen Victoria's seventh son.
If Kate and Will wanted to choose a trendy name, they could get away with Clementine: Clementine of Orleans and Princess Clementine of Belgium posesssed the moniker, but it's a hip choice nowadays as well. It was also the name of Winston Churchill's wife.
It may not be well known as a royal name, but Darius was the name of the Persian emperor Darius the Great, as well as many other Persian kings.
It also has strong artistic pedigree thanks to French composer Darius Milhaud (and of course, modern-day American singer-songwriter, Darius Rucker).