In one of the photos, which flooded social media Monday afternoon, the Duchess of Cambridge, with her wavy locks perfectly in place, holds Prince George wrapped in a white blanket, with some adorable tufts of hair peeking through on the royal tot's head. Looks like he got his good looks from both parents!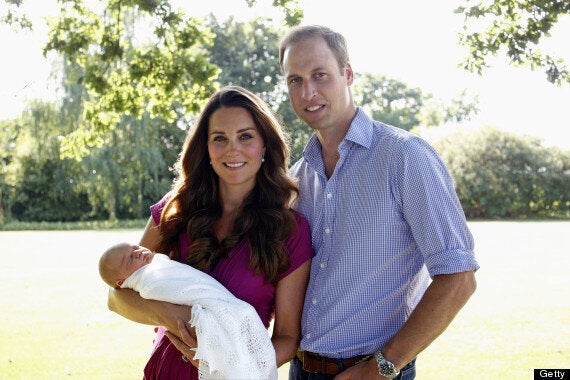 The Duchess of Cambridge looks radiant in a flowing purple dress with a v-neckline and a black camisole while proud papa Prince William wears a slight grin while he holds not the future King of England, but the couple's dog, Lupo.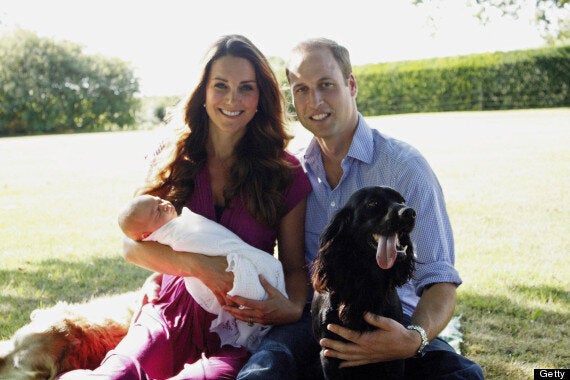 According to Sky News, British paper the Daily Mail is publishing the photo on Tuesday with the headline, "Here's one grandpa took!" Kate's father Michael took the candid snaps at the Middleton compound in Berkshire, UK, according to the Daily Mail's cover.
Prince William, who just went back to work as a Royal Air Force search and rescue pilot, recently talked about his first-born in an adorable interview, telling CNN that his son is "a little bit of a rascal, I'll put it that way. He either reminds me of my brother or me when I was younger, I'm not sure, but he's doing very well at the moment."
What do you think of the photo?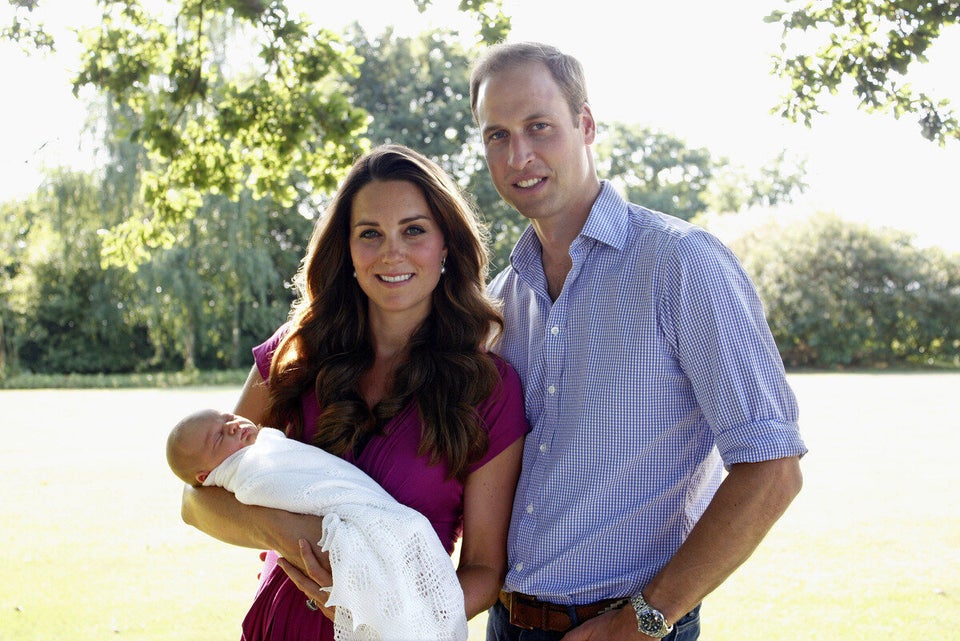 Royal Baby Photos
Popular in the Community