 Seems the expert historians there have studied the royal family's records of births and marriages for the past 100 years, and based on that have calculated that 851 days is the average period between a royal wedding and the arrival of the couple's first child.
As for baby names, Genes Reunited say if it's a girl, it will most likely be Carole, Elizabeth, Mary, Philippa or Victoria, and if it's a boy Charles, George, Henry, James and Michael.
If indeed they're right, we can look for a baby announcement early in 2013 -- and it will sure to become one of the most talked about pregnancies ever.
SEE: Is that a baby bump for Kate?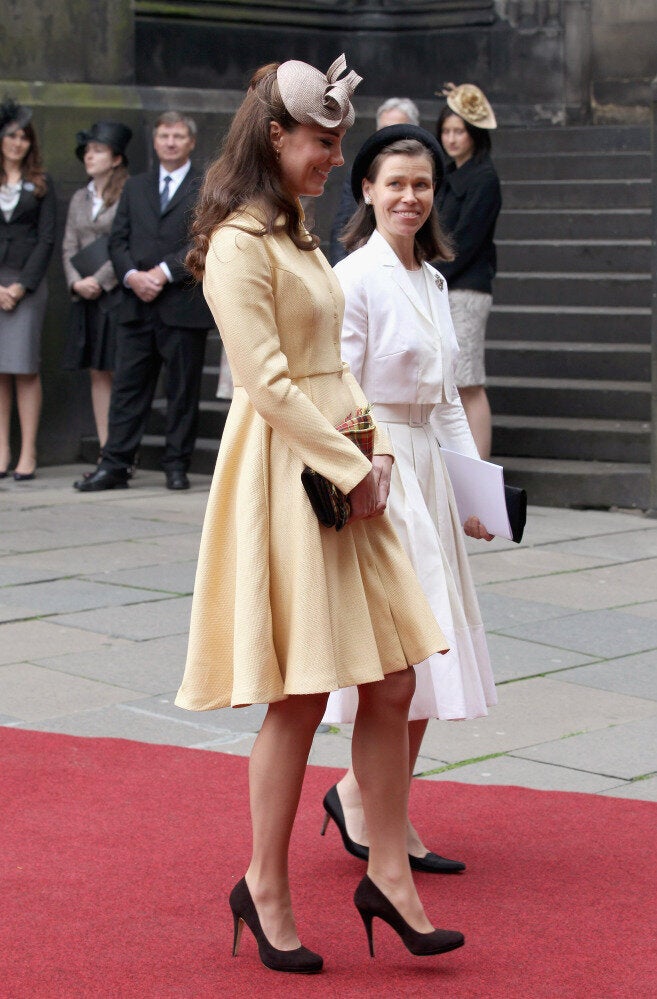 Kate Middleton Attends The Order Of The Thistle