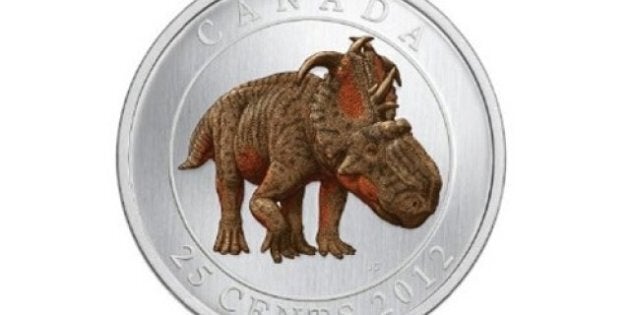 Canada recently announced it's getting rid of the penny, and now the country's mint is planning another trailblazing move in the history of coins: A glow-in-the-dark quarter.
His discovery marked the starting point of a paleontological golden age in Alberta, during which dozens of new species of dinosaur were discovered in the province's prairie soil.
Lacusta, for whom the dinosaur was named, told the press he never expected his find to have the sort of enormous impact it has.
Lacusta told Postmedia News he hopes the dinosaur coin will help generate publicity for a dinosaur museum, near the site of the original dinosaur find, that has been struggling to find financing. The Philip J. Currie Dinosaur Museum, to be built near Pipestone Creek, is still $19 million of the $30 million needed for construction.
This isn't the first dinosaur coin the Royal Canadian Mint has issued -- though it is the first glow-in-the-dark one.
The Mint issued a four-dollar triceratops coin in 2008, and another four-dollar coin, of the Tyrannosaurus rex, in 2009. Since then, it has been steadily releasing dinosaur coins (see slideshow below). The Mint has also recently released a number of coins featuring more recent Canadian wildlife, such as a quarter featuring an orca, and another featuring a Peregrine falcon.
Check out these dinosaur coins from the Royal Canadian Mint.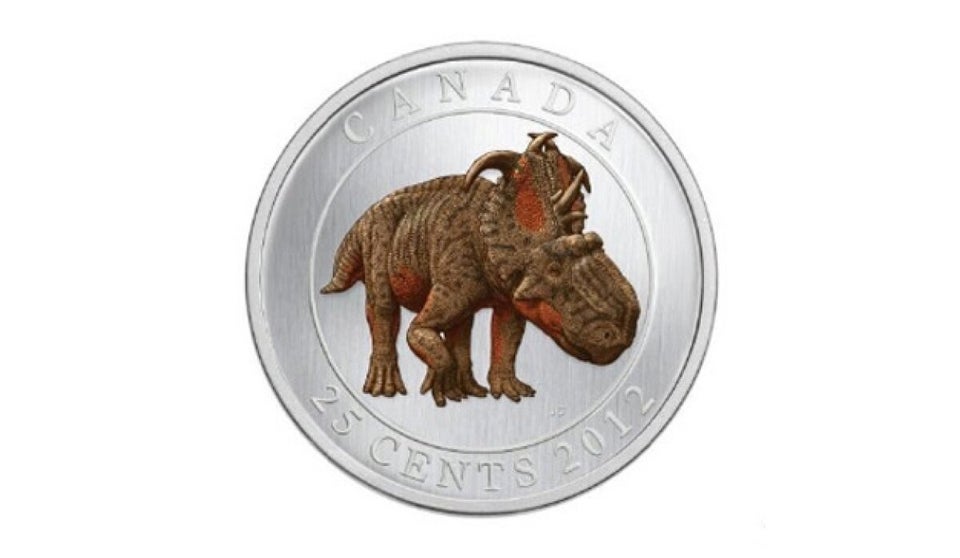 Canada's Dinosaur Coins
Popular in the Community