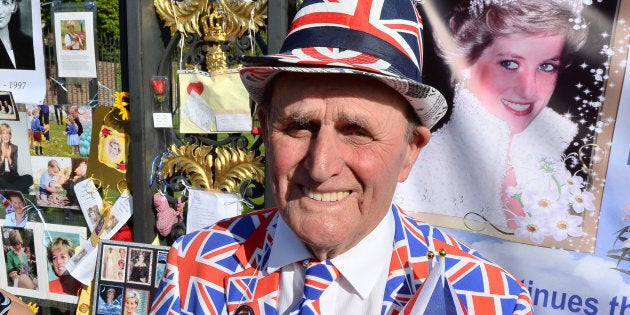 Being a fan of something or someone requires a lot of dedication. Being a superfan is an entire other level.
The Royal Family has a vast number of fans, but an exclusive few are at every event supporting the royals in every way they can, and try to get their hands on every souvenir they can find. Some are known for their standout outfits and others can claim the title of having the largest collection of memorabilia either related to the entire Royal Family or just one member.
But one of the arguably most anticipated royal events of 2018 is Prince Harry and Meghan Markle's May 19 wedding. Not only are U.K. citizens lining up on the streets of Windsor in the hopes of catching a glimpse of the royal couple, but some are travelling thousands of miles to try to get a front row seat to the festivities.
If you are one of the lucky few who will be in Windsor for the royal wedding, you may want to get there early before one of these fans nab the best spots.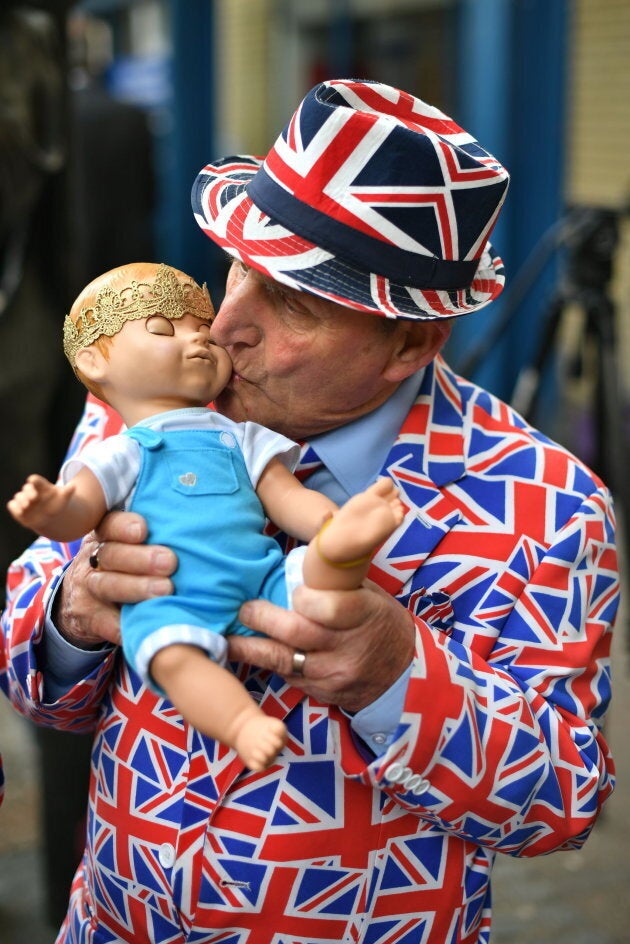 Easily the biggest royal fan out there would be 83-year-old Brit Terry Hutt, also known as the "Union Jack Man" for his custom-made suit featuring Union Jack flags.
Hutt has reportedly been a fan of the royals since the age of four, after meeting the Queen Mother during the Second World War. "We met during the Blitz when she visited areas of North London," Hutt told Cambridge News in 2012. "I'm one of 12 from a poor family and it was always embedded in to me how important it was that I'd met the Queen Mother."
Hutt revealed some of his encounters with the Royal Family, including the Duchess of Cambridge, to Hello magazine, saying, "I've never been to the tea party they throw for pensioners, but I'd like to be there and pour the Queen a cup of tea.
"Kate Middleton poured me a cuppa once. The Queen calls me Union Jack Man. She usually gets out of her car and makes a point of speaking to me."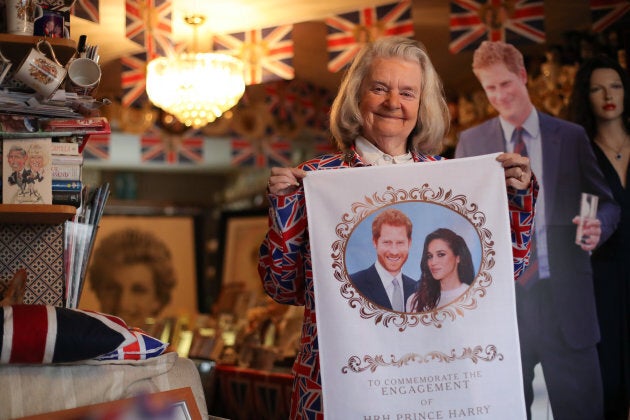 Most people buy a souvenir or two of our favourite bands or celebrities, but U.K. resident Margaret Tyler has enough royal memorabilia to fill four rooms in her home.
Tyler has stated that she's excited for what Markle will bring to the Royal Family. Speaking to theDaily Mail, she said: "Meghan and Harry make a lovely couple, they're very much in love.
"They will be a breath of fresh air in the Royal Family. Meghan will be an amazing addition to the Royal Family — she is very good as a speaker.
"She has been brought up in Hollywood and knows her own mind. She's a sparkling girl and together they will practically rule the world."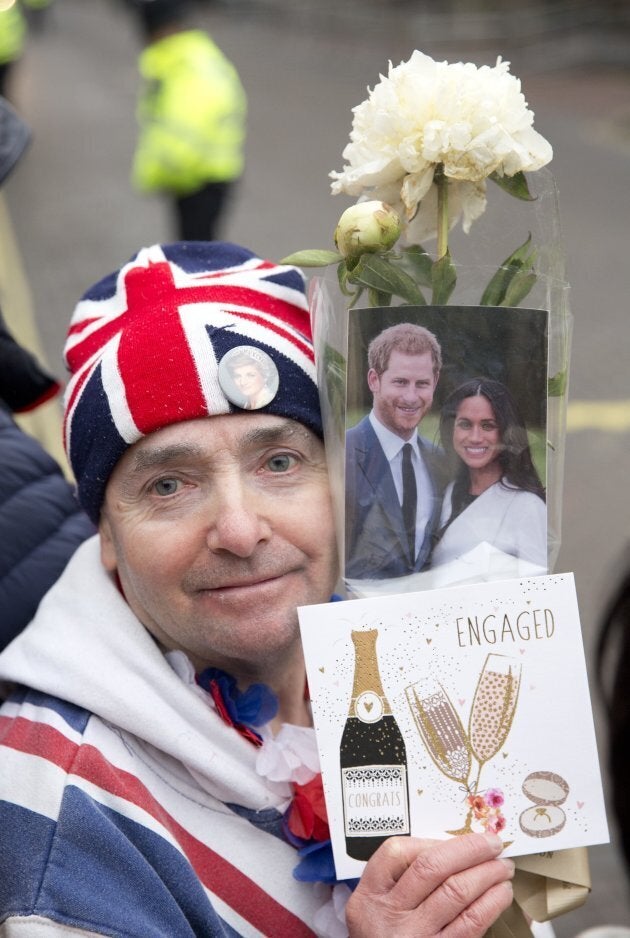 You would be hard pressed not to find U.K. resident John Loughrey at all of the major royal events. During the weeks leading up to Prince Louis' birth, he was right on the front lines with Terry Hutt holding down the fort (or tent, rather) at St. Mary's Hospital.
But, no one is arguably a bigger fan of Princess Diana than Loughrey. After her death in 1997, Loughrey quit his job working in a kitchen to attend the six months of court sessions as part of the official inquiry into her death at the Royal Courts of Justice in London.
As part of hisofficial coroner's summary to the jury, Lord Justice Scott Baker said: "No one except you and I and, I think, the gentleman in the public gallery with Diana and Dodi painted on his forehead [Loughrey] has sat through every word of evidence."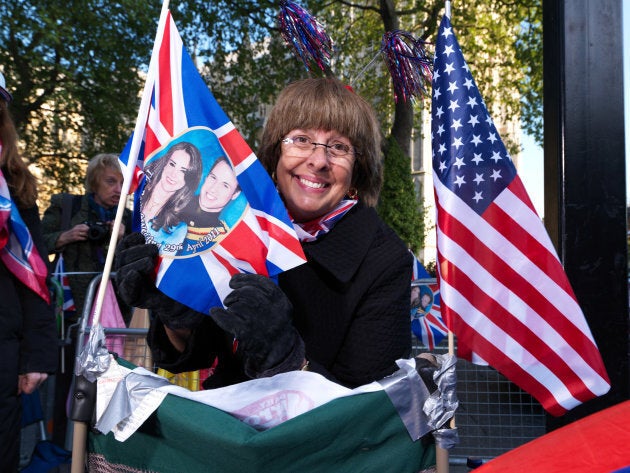 The superfans are even coming from across the pond to celebrate Prince Harry and Markle's big day. Donna Werner is travelling in from Connecticut to camp outside for three days just in order to catch a glimpse of the newlywed couple as they take their carriage procession through Windsor after the ceremony.
Werner will sleep in a pink princess tent, and will wear a tiara and a T-shirt that says, "Back-up Bride."
"My husband Mark thinks I'm ridiculous, especially because our house is littered with royal books, memorabilia and photos, which have set me back hundreds of pounds," Werrner told The Sun. "But with all the problems in the world, it's nice to know these traditions have survived over the centuries. Hopefully I'll be back one day for Prince George's wedding!"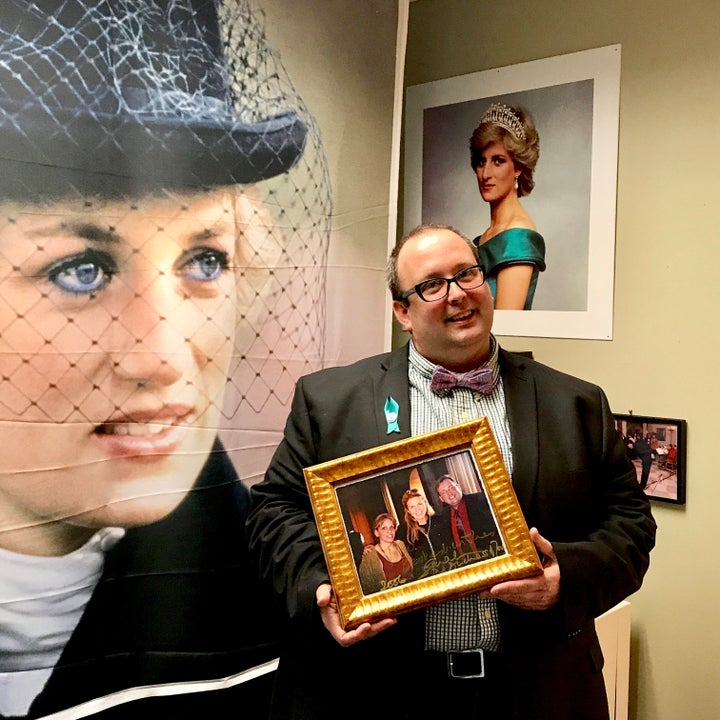 From the time John Hoatson was eight, he has been mesmerized by the Royal Family. His fascination started with Prince Charles and Diana, Princess of Wales' wedding in 1981.
"She was truly a beautiful person both inside and out," said Hoatson of the late princess to HuffPost Canada via email. He even travelled to London last year for the 20th anniversary of Diana's death.
Since he started collecting royal memorabilia as a child, the 45-year-old Florida native has grown his collection to "well over 13,000 pieces."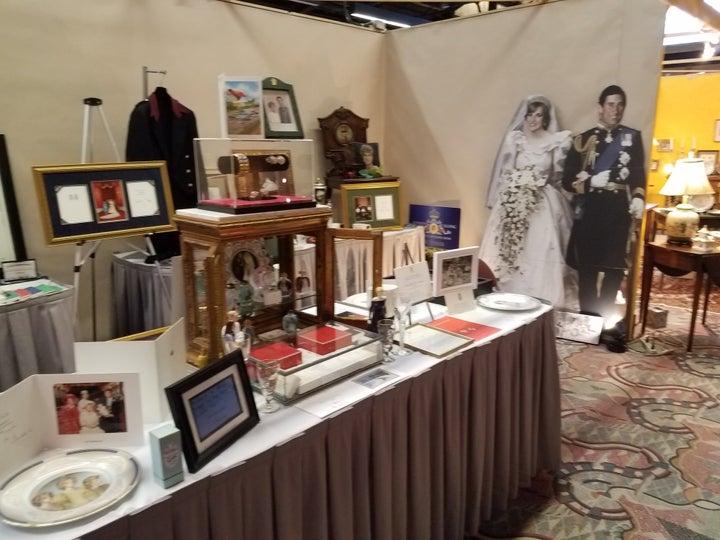 Hoatson will not be travelling to Harry and Markle's wedding, as his father passed away in March and he can't take time off from his job, but he was able to make the trip over for Prince William and Kate Middleton's 2011 nuptials, calling it a "a memory I will never forget."
Despite living in Florida, John has been able to connect with members of the Royal Family.
"I have been acquaintances with Sarah, Duchess of York since 2005. We exchange Christmas cards, birthday cards and exchange gifts," he said. "I also had the honour of meeting Princess Eugenie at a book signing with her mother in New York."