Any royal tour is bound to be alight in photo ops, but we aren't sure we could have foreseen one more perfect than the Duke and Duchess of Cambridge (a.k.a. Prince William and Kate Middleton) cuddling puppies at a police academy.
The stop at the Royal New Zealand Police College in Wellington took place on the couple's last day in New Zealand. After commemorating Kiwi police officers killed in the line of duty, the two visited the facility's Dog Training Centre, where they got to know some of the dogs there, reports Us magazine.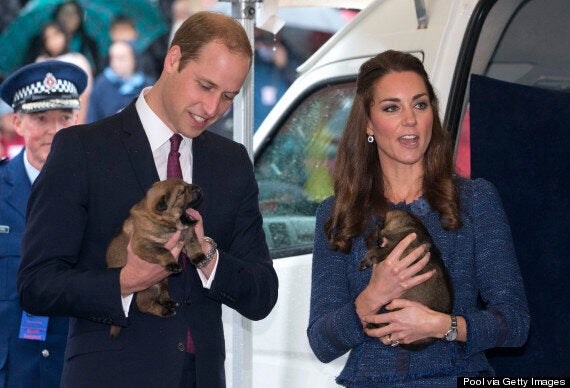 The pair went from their appearance to the airport in Wellington to fly to Sydney and finish the rest of the royal tour in Australia for ten days. Prince George joined his parents in bidding farewell to New Zealand as the trio boarded their plane.