The Duke and Duchess of Cambridge are only on day three of their week-long royal tour of India, but they've already made it clear that this trip is all about the kids.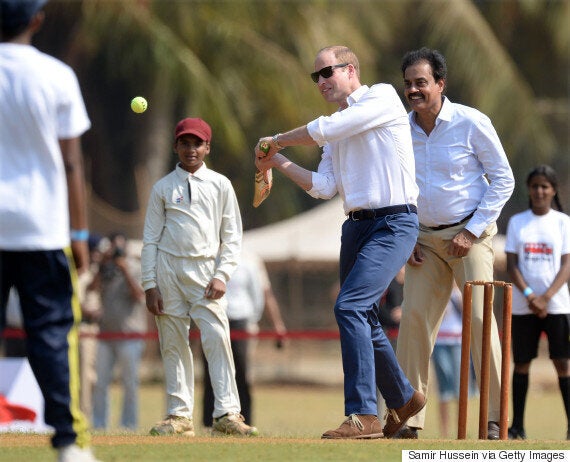 That same day, the couple also visited a charity called SMILE, located in a slum in Mumbai. The charity, which stands for Society Moved to Instill Love with Empathy, works to give kids support and opportunities.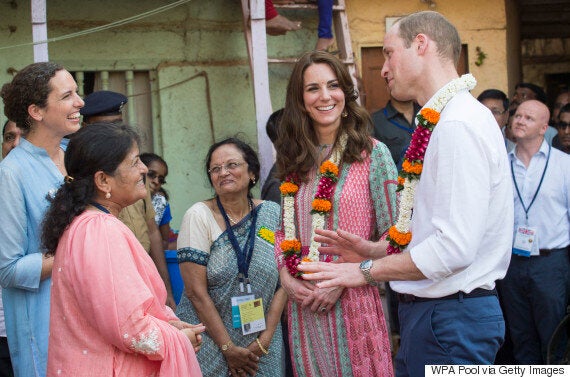 The royals have also visited a boys' shelter in New Delhi, near the capital's railway station. There, they proved that their parental instincts were strong, despite not having their kids, Prince George and Princess Charlotte, with them on the trip.
At the shelter, where 50 boys live in a four-storey building, the couple met 12-year-old Shansad Abdul who asked the Duchess to draw with him. A snap posted to Kensington Palaces' Instagram account captured the sweet moment perfectly:
After the photo was posted, Kate and William received praise from fans for attending this tour and raising awareness for children's charities.
"She is so cool," one Instagram user wrote. 'How many other members of the royal family would sit on the floor colouring with kids — not many if any! Well done Princess Catherine."
Another added: "I appreciate the service they give, because it helps me understand what needs to look for to help people in my community."
But despite the positive comments about the royal tour, some Twitter users were quick to criticize it.
While the royals have not responded to this criticism, William did reveal in a recent speech that the couple had always planned to visit India.
According to Mirror UK, the India tour was requested by the British Government to help build diplomatic relations. Kensington Palace previously stated that the tour will focus on "young people, sport, entrepreneurship, Indian efforts to relieve urban poverty, the creative arts, and rural life."
Clearly the couple's hearts are in the right place and you can see it in their tour photos.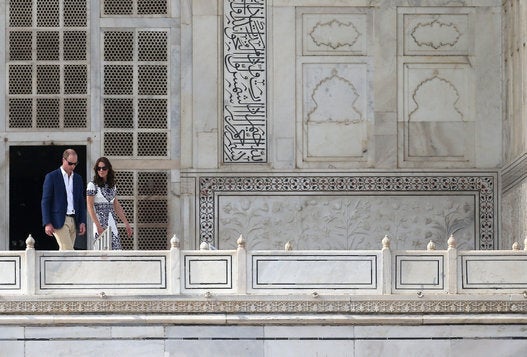 Royal Visit 2016 - India And Bhutan
Popular in the Community