It's official the royals are coming! Their Royal Highnesses The Duke and Duchess of Cambridge and their adorable children will be in Canada from September 24th to October 1st for a highly anticipated visit. The royal couple will be undertaking a tour of Canada's stunning west coast which means a few lucky Canucks will have the chance to connect with the royals while they're in the country.
Here are the dos and don'ts if you do happen to have the chance to say hello!
1. Don't Shout Out "Hey Will & Kate!"
Although the Duke and Duchess of Cambridge have definitely achieved celebrity status it's important to remember that they are visiting Canada as royal ambassadors -- they are not rock stars and so should not to be treated like them. If their schedule permits they are much more likely to come by to say hello to you if you're waiting in a crowd, waving politely and acting calmly. People who are overexcited, jumping up and down and shouting out their adoration, aren't likely to be selected for a greeting.
If you do have the opportunity to address them they should be addressed initially as Your Royal Highness and then after that as Sir or Ma'am as appropriate.
Prince George and Princess Charlotte are too cute for words, but please be thoughtful about taking their pictures if you do happen to see them during their visit.
2. Do Have Something Polite And Thoughtful To Say
So for you very lucky Canadians who have the chance to chat with their royal highnesses (TRH) it's always a good idea to have a few polite comments or questions prepared so that you can have a pleasant conversation. You could mention some facts they might not know about the place they are visiting or talk about initiatives in your community they might connect with keeping in mind their charitable interests such as conservation, the armed forces, mental health and emotional well-being of children. Just remember to keep it brief and agreeable.
3. Do Shake Hands, Curtsies And Bows Are Optional
The handshake is the preferred way to greet members of the royal family and ideally you should wait for the royal in question to extend their hand first and please remember hugs, kisses or back pats are always a no-no. Although not required, if you are being presented to the royal family or you're just going for bonus points you may choose to bow or curtsy. For men it's a neck bow which is essentially a pronounced head nod and for women, putting your right foot behind left heel followed by a small knee bend will guarantee the perfect curtsy.
4. Don't take Paparazzi Pics Of The Little Royals
Prince George and Princess Charlotte are too cute for words, but please be thoughtful about taking their pictures if you do happen to see them during their visit. Kensington Palace has been very public about their commitment to giving the Duke and Duchess' children a safe, happy and private childhood and not surprisingly that means they'd rather strangers didn't take pictures of their kids and post pictures of them all over social media.
5. Don't Panic If You Make A Small Faux Pas
Although you should do your best to avoid it, know that if you do commit a small accidental faux pas, such as calling them by the wrong title, understand that it's not the end of the world. The royal couple is well known for being incredibly down to earth and gracious as we saw during their 2011 visit and I'm confident will do their best to make you feel less embarrassed about your misstep.
Follow HuffPost Canada Blogs on Facebook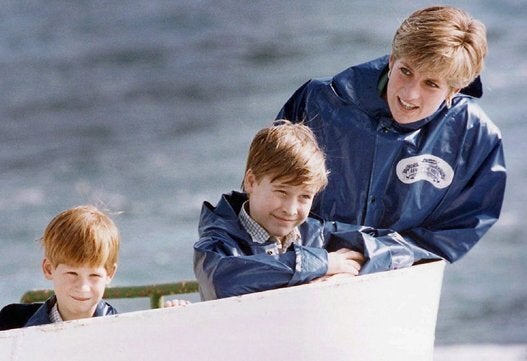 Prince William's Visits To Canada