This time last year there was a whole heck of a lot to say about a dress: Kate Middleton's wedding gown, to be exact.
Ahead of her April 29, 2011 nuptials to Prince William, there was plenty of speculation about who would create her ensemble: not Bruce Oldfield we were told. We even debated what the dress would look like: classic Kate or would she surprise us and go for something modern?
Designed by Sarah Burton, of Alexander McQueen fame, the dress was gorgeous. It was ornate, but classic -- perfect for a princess. And it resembled one of the most lust-worthy gowns in modern history -- the one worn by Grace Kelly when she wed Rainier III, Prince of Monaco.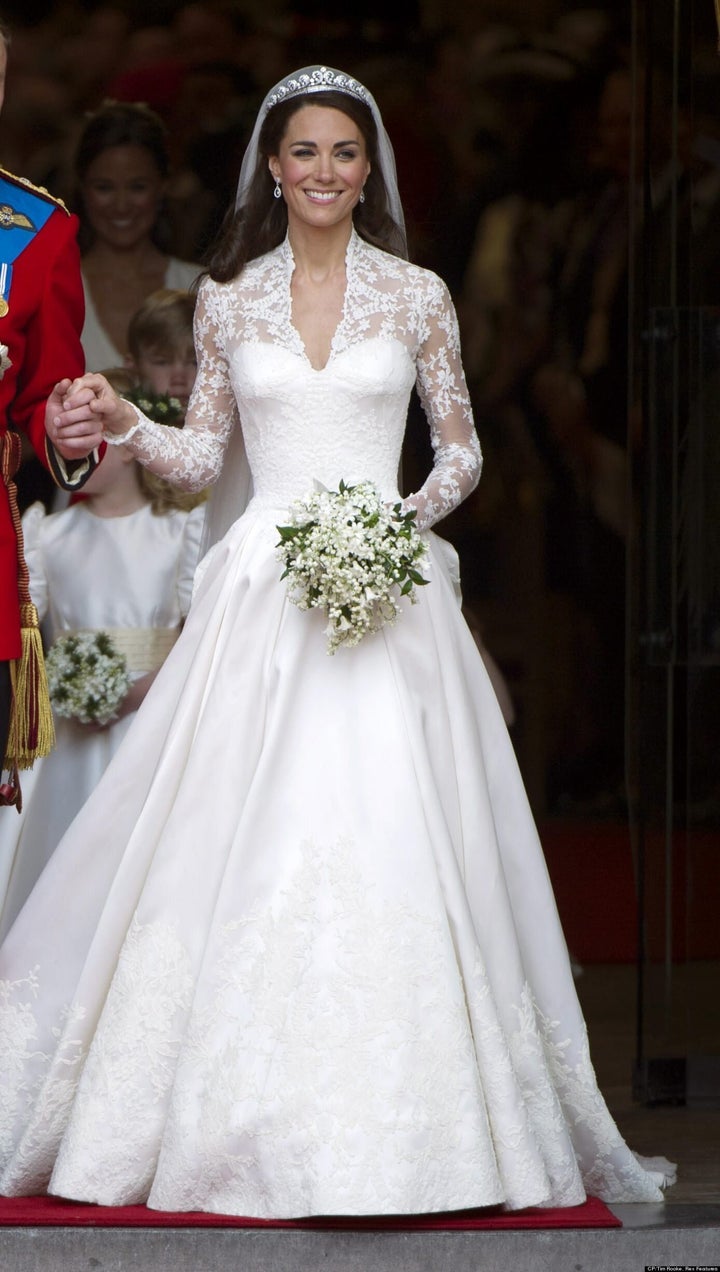 So, as we approach Prince William and Kate Middleton's first anniversary, we have to ask: is the dress still swoon- and lust-worthy?
If you look at current bridal trends (in the below slideshow) it would seem we're moving away from Kate's completely covered up look. Off-the shoulder (and one-shoulder) designs are all the rage, as are shorter skirts with feathers. Peplum is a big feature on full-length frocks and oversized bows are de rigueur. There is still plenty of ruffles and ornate beading (lace looks will never totally disappear), but it's cropping up on bridal runways in more subtle ways -- like adding cap-sleeve coverage to a slinkier dress.
Yes, Kate's dress was gorgeous, but is the trend of copying the "Royal Wedding" coming to end? Are we moving onto dresses that are less regal and more flirty and fun? Will Kate's dress stand the test of fashion's time? Let us know what you think.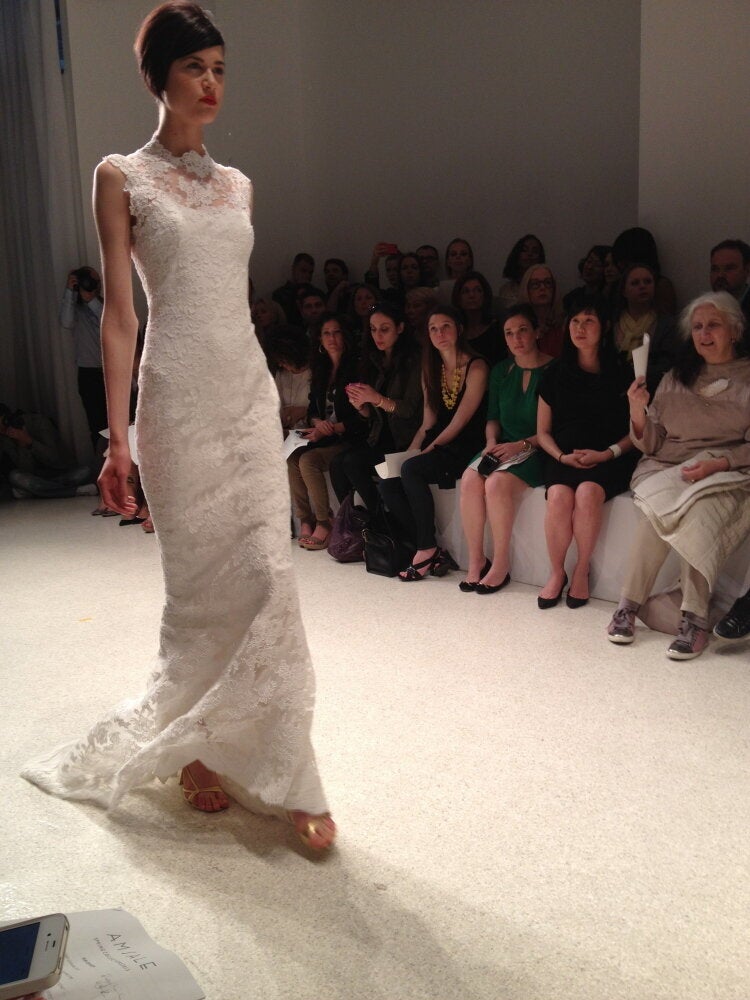 Bridal Market Spring 2013: Top Trends