When Prince William married Kate Middleton in 2011, the Queen issued a 22-page etiquette guide for attending guests. And though they're already bucking trends, Prince Harry and Meagan Markle will likely follow similar etiquette guidelines.
While most of us won't be on that invite list, chances are you'll be attending a wedding for a family member or friend at some point. Regardless of whether it's a posh affair or not, there are definitely some royal rules of etiquette that we can all learn from, and that the couple tying the knot will appreciate.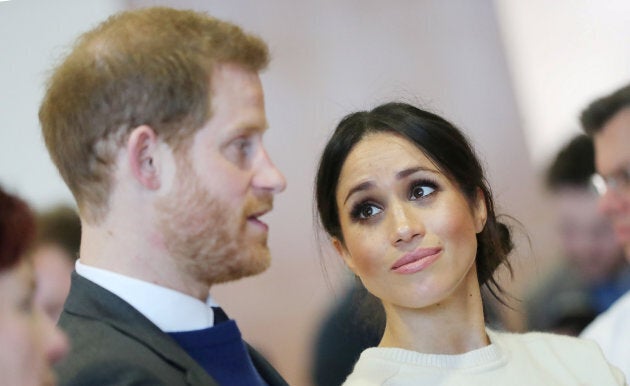 Even the King of Cambodia missed out on Prince William's wedding because he didn't RSVP. When you receive a wedding invite, it's important to reply pronto as it helps the couple manage everything from budgets to seating arrangements (and in the case of some well-to-do couples, security.)
If you're not able to attend after you've already replied yes, don't be a no-show. Send your regrets as soon as possible. Fun fact: in North America, guests usually receive an RSVP card and return envelope along with the invitation but, in the United Kingdom, you actually have to buy a response card or hand craft one to mail back.
At least not during the ceremony. No one wants a phone jammed in their face as they walk down the aisle, or to be distracted by a flash during the ceremony. Plus, you don't want to interfere with the official photographer who likely cost a pretty penny.
Out of courtesy, cell phones should be turned off or silenced, which is often indicated by an "unplugged" sign at the ceremony venue. Save your snaps for the reception, as long as the couple approves. I love social media, but there's a right time and place to snap and share! Look for a personalized hashtag so the happy couple can find all the photos from the big day.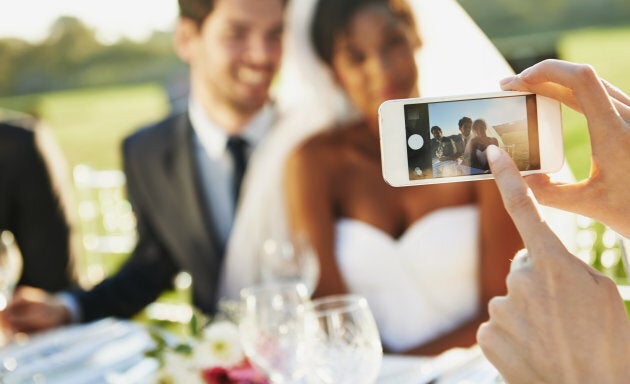 Everyone wants to look their best at a wedding, but it's important to follow the dress code, whether black-tie or beach casual. Even the royals say wearing white or cream isn't appropriate, and should be left to the bride, nor should hemlines or heels be too high. Most weddings are fairly formal, so even if there isn't a stipulated dress code, keep it classy. It's never cool to distract from the couple's big day with an outfit that draws attention away from them and on to you, especially if it's for all the wrong reasons.
Royal weddings have a receiving line, and given that Prince William's guest list amounted to around 1,900 people, that's a lot of greeting. But even in more intimate groups, it's important to keep things moving both for the couple's sake, and that of other guests. If you've ever been a member of a wedding party, you know it can be a pretty exhausting day of smiling, posing and running around. Greet the couple quickly with a compliment and thank them for the invitation, then move on. Have a conversation later, not while others are queuing behind you.
Wedding gifts are among the hardest to shop for, and the pressure is even higher when it's a famous or well-to-do couple. What should you gift a couple who, like the Royals, seem to already have it all?
According to a recent Ebates.ca survey, 43 per cent of Canadians say the best gift option is a donation to the couple's favourite charity. Most Canadians ditch the process of shopping, and give a cash gift of approximately $145, on average, instead.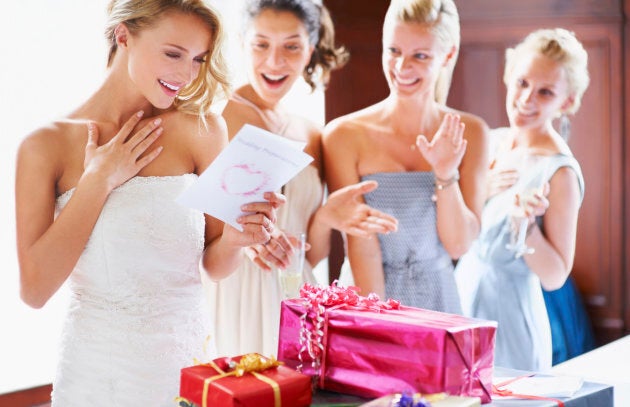 But even if you bought something from the registry, have it sent to their residence. Especially for destination weddings, it's acceptable to send a gift to the home either before or shortly after the event.
A wedding can be very stressful not just for the bride and groom, but those attending as well. According to the Ebates.ca survey, while the expense of the wedding is top of mind for guests, finding the right gift and outfit round out the top three stressors. Whether shopping for gifts for the bridal shower, the bachelorette festivities or your outfit, take advantage of online deals and earn Cash Back on your purchases to ease the stress on your wallet, at least.