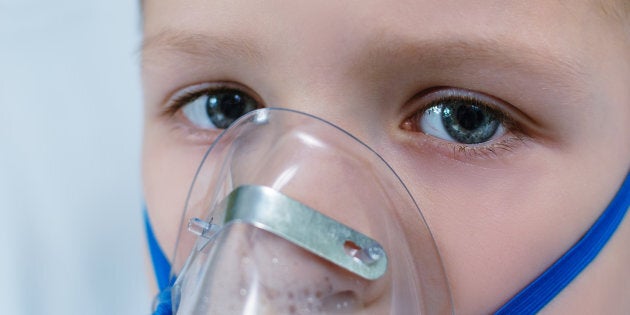 So, you've gotten your flu shot, and if your kid's old enough they've had theirs, too.
You're home-free this cold and flu season, right?
Not quite. Experts are once again warning parents that a cold-like winter respiratory virus called RSV poses a serious threat to children, especially infants. The virus is linked to anywhere between 60,000 and 200,000 deaths worldwide of children younger than age five, and is the leading cause of hospitalization in babies less than a year old, according to the Baylor College of Medicine (BCM) in Houston.
"A lot of times, people confuse RSV and the flu. There are several respiratory viruses that are co-circulating right now, and many of these viruses mimic each other... Don't assume that it's a breakthrough infection of the flu if you have been vaccinated," Piedra said.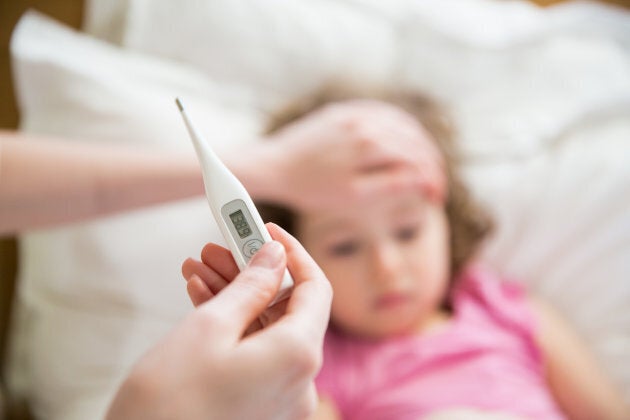 What is RSV?
Respiratory syncytial virus (RSV), which spreads the same way as the common cold, is the most common virus that can affect the lungs and breathing tubes, according to the Canadian Paediatric Society (CPS). It tends to peak between the late fall and early spring, CPS noted in a handout to parents.
While anyone can catch it (and most children and adults get RSV every few years), it's most serious in young babies, CPS said. Children with RSV tend to show the same symptoms as a common cold, including a runny nose, coughing, and fever, but some children (especially young babies) experience wheezing and difficulty breathing, according to CPS.
Most children recover in a few weeks, but some need to be hospitalized and given fluids and oxygen, they added.
RSV risks in Canada
In November, an Alberta researcher warned that this season could be a particularly nasty one for RSV.
"Like influenza, it's quite prevalent during the flu season when it gets cold and rainy and snowy outside," Marchant said. "RSV is actually more prevalent than flu a lot of the time."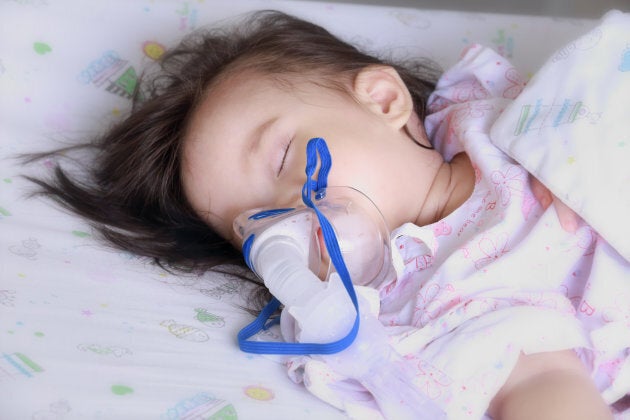 A Winnipeg hospital recently restricted visitors to its pediatric and neonatal intensive care units due to a rise in RSV cases, CBC News reported.
In severe cases, children with RSV can spend weeks on a respirator because they're struggling to breathe, Aaron Chiu, RSV specialist and physician with Winnipeg Regional Health Authority's Child Health Program and HSC Children's Hospital, told CBC.
Parents who are experiencing cold-like symptoms should avoid kissing their children and babies on the face, he said.
"Most importantly, wash your hands, wash your hands, wash your hands," Chiu told CBC.
How to prevent RSV
While there is a special injection for RSV called palivizumab, it is only given to those most at risk of developing severe cases, such as premature babies or those with heart and lung disease, according to CPS.
CPS also recommends keeping your child's immunizations up to date.
"Vaccines won't prevent your child from getting RSV or other viruses that cause colds, but they will protect your child from some of the complications a cold can cause," they wrote.
Last year, a popular meme from a U.S. mom warning people "don't kiss the babies" went viral, and is still making the rounds on Facebook.
"We all love that people love our babies, but if you have even a cold, please don't get in their face!" Illinois mom Brianna Nichols wrote in the post.
"In adults, RSV seems like just a cold but can have a baby fighting to breathe. If you have a cold, you could have RSV and not know it."