Imagine you're on a romantic date with your dream match. He or she looks incredible and has a stellar background; a high paying job at a respectable firm, solid values, impeccable style and similar interests to you. But there's one small caveat: You have no emotional connection. Zero chemistry. It's like you're talking to a dead fish! Well, you can forget about having a relationship.
The same applies to business, politics, sales... any field involving human beings:
You could be the "best" candidate or have a company, product, or service that trumps the competition but if you want consumers to buy what you are selling emotion rules, not intellect. As brand expert Denise Lee Yohn explains in Forbes: "Great brands don't sell customers on contracts -- they seduce them with impactful, memorable, emotional connections."
Simply put -- you can't capture someone's heart with your head!
Think about the 2008 Presidential elections between Obama and McCain. McCain was far more qualified than Obama. A war hero in Vietnam and long time Senator who commanded respect from both parties, McCain had executive experience, courage and character, and on paper should have been the clear choice for Commander in Chief. So why didn't he win? Because McCain couldn't connect to people on an emotional level like Obama did. He wasn't the guy you wanted to sit down and have a beer with. He wasn't the guy you could relate to. Mitt Romney suffered the same predicament in 2012, as did Al Gore in 2000 (remember the awkward 'kiss'), and the professorial Michael Ignatieff in this country. Heart always trumps head.
Great leaders and brands know the importance of connecting on an emotional level because emotion is the catalyst for action. It's what moves people to do things -- like buy your product or cast your vote. How then can you engage people emotionally?
Through the stories you tell and the brand image you create as a result.
Consider Don Draper from Mad Men. What makes him an exceptional salesperson? Don doesn't talk about facts. He doesn't bore you with statistics. He tells you stories. He seduces you with stories. He dresses (or "Drapes") the facts in an emotional picture that produces a feeling, affects a behaviour, and gets the desired result.
Selling is storytelling. And storytelling is selling.
The latest iPhone 5 commercials don't tell you the number of megabits the device has, or how durable the battery is, or how many pixels are on the screen compared to the next gizmo. Rather, it demonstrates how you'll feel when you get your hands on one; empowered, awed, happy, connected, cool. The iPhone, like Apple tells a story. It tells a story where you, the consumer, are the star of the show and are holding an iphone as part of your journey.
Stories matter because they speak in the language of spirit. They are powerful tools that allow us to connect, make meaning, and process information on a subliminal level. It's how children relate to the world and human beings relate to the Universe; through creation stories like Genesis or "rational" stories like science. (Yes The Big Bang is a story too).
How can you tell a story that has impact and gets results?
You've got to find the heart of your story and communicate it effectively. I'll explain:
A few months ago I was hitting a wall with my public speaking. I knew I had powerful ideas to share and that my product has value. But somehow, I couldn't get this across. I couldn't connect the dots. So I sat down with a professional storyteller and videographer named Steven Gardner, Founder of Gardner Productions in Toronto.
Steven said: "Elan, tell me your story. Tell me why you became a motivational speaker and author, why does this matter to you so much?" Steven brought me back to an event 20 years ago when I served as a combat soldier. He got me to recall a pivotal moment that affected me profoundly and shifted my outlook on life. Steven helped me get to the heart of my story and captured it on video. Here it is.
What I learned is that before someone is going to care about my ideas (intellect), he or she needs to understand why I care about my ideas (emotion). They need to understand the story behind my ideas.
Simon Sinek calls this process of getting to the heart of your story "starting with Why."
I call it, finding your spark.
Here are a few questions you can reflect upon to find the heart of your story:
1) Why do I wake up in the morning? Why do I do what I do?
2) What makes me different? Or what makes my company or business unique?
3) What's valuable to me -- what are my values? Are my values reflected in my story, in my company's brand, in how I market my business (or self)?
No matter where you work or what you do -- remember that stories matter because they create and cultivate your brand and determine whether people will respond to you emotionally. In fact the story you tell determines how much you "sell."
Be the master of your story. It's your key to success.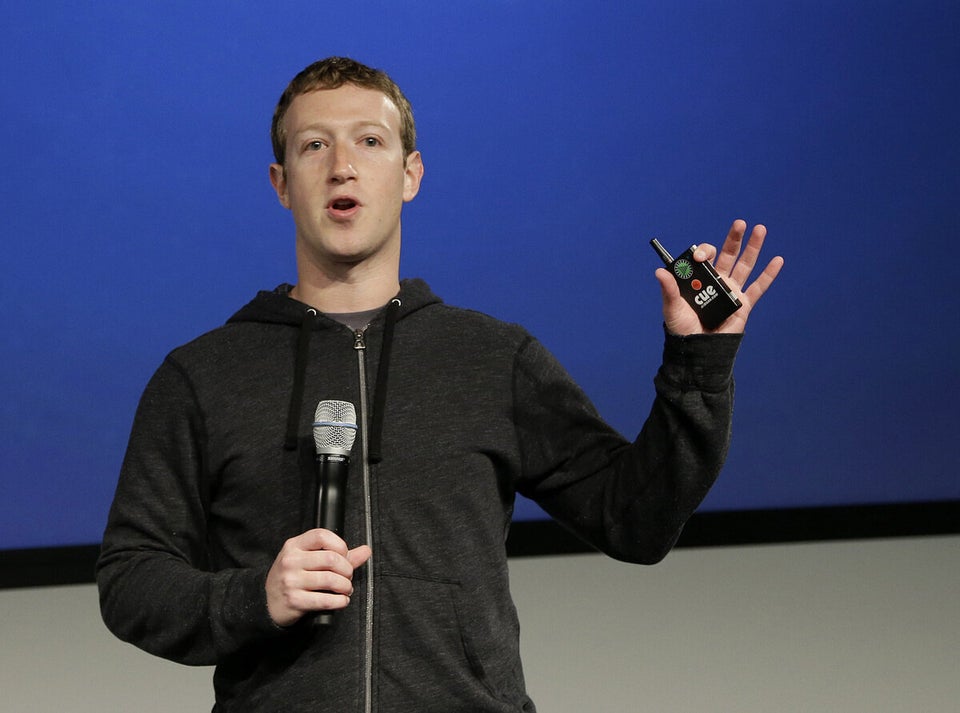 The Most Ridiculous Startup Ideas That Eventually Became Successful