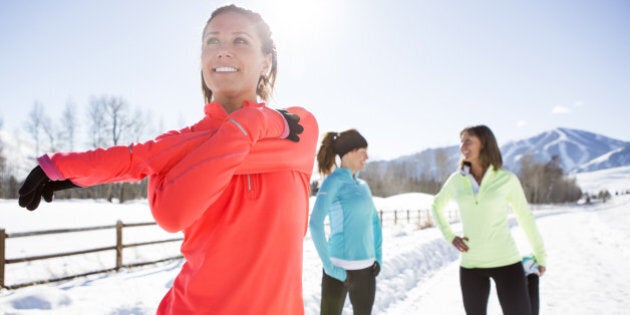 If only we could all live in San Diego.
One of few places in the world where the running conditions are great year-round, the California city's warmth is something Canadian runners dream of during the winter months as they battle snow, ice and bone-chilling wind. Yes, we like to bill ourselves as hardcore, but let's be serious; we'd rather be running on the beach.
Since buying someone a new residence for Christmas isn't really an option, having the right gear is the next best thing for the runner on your list. We've got gift ideas that will keep them dry, safe and warm during and after a workout.
Check out these 10 presents for your favourite pavement pounder. As a runner, what do you covet most? What have we left off the list? Let us know in the comment section below: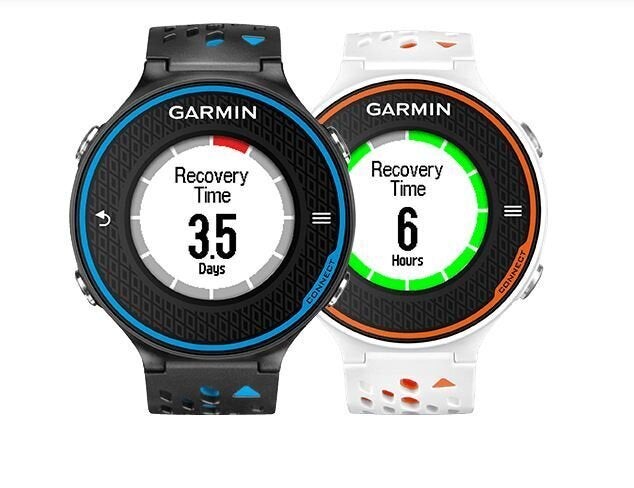 The Running Watch To End All Watches
The Garmin 620 is the watch runners have been waiting for. Gone are the days when runners wore a brick on their wrists. This GPS watch, which just came out, is the closest thing to having a coach run beside you. It measures ground contact, cadence, vertical oscillation, how long you should rest between runs and even provides a race prediction based on your last run. Bottom line: This watch is awesome. $400
Running in the dark goes hand-in-hand with winter training, so it's important to be visible to other runners, pedestrians and cars. The Nike Shield Flash Jacket is designed to be a beacon of reflectivity in low light. Its wind and water-resistant fabric works to keep runners warm and dry without extra bulk. $350
The Gift That Keeps On Giving
A monthly subscription to Stridebox will put a smile on any runner's face. A box arrives once a month full of all kinds of running goodies, including the latest gadgets, energy gels and apparel. As the tagline suggests, it's the stuff runners want. $15/month
Winter runners like to be warm, not weighed down. SmartWool's long-sleeve baselayer top boasts a chafe-free seam (bonus!) and works great under a jacket on subzero days or under a vest on milder days. $95
Yes, it counts your steps, but the coolest thing about the Jawbone Up band is its sleep tracking system. As a runner increases their distance, sleep becomes even more important in helping their body recover in time for the next workout. The Up band, which syncs to a smartphone through an easy-to-use app, reveals how much light vs. deep sleep they got last night and keeps the importance of rest top of mind. From $150
Ready For Any Temperature
Winter weather is unpredictable, so it's important to have smart layers. The Nike Aeroloft 800 Vest is fashionable but more importantly, functional. Light, flexible and warm, it can fold up and can fit into a pocket if the temperature rises. $180
A Workout That's Not Running
Encourage your runner to take a break from pounding the pavement. Treating them to a month or two of unlimited yoga or signing them up for a cross training class will build strength where they're weak and increase flexibility. Free apps allow runners have a personal trainer in their pocket anywhere, anytime.
Long distance runners are warned to bring their driver's licence and cash with them when they run, but many simply don't. What can possibly go wrong? A lot. Stomach cramps and sprains can find you alone on a country road with no one in sight. Road ID is an easy and affordable way of letting people know who you are in case something happens out on the road. This gift idea really shows you care. From $30
You've done the training, you've done the race, and now it's time to reap the rewards of a job well done. Many post-race meals consist of a burger and beer, so why not treat your favourite runner to a personalized glass? Tell them they can only use it after a race. Runners love a new challenge. From $17.99
Runners go through a lot of socks during the year and they love ones that don't rub. Running Room's double layer WrightSock (from $8) guards against toe rubbing and blisters. Layering means more opportunity to chafe, so a stick of Body Glide (an invisible and non-greasy barrier) is a great idea (approximately $10). Post-run, runners want to warm up. These socks from Etsy are festive and promise to be toasty (from $38).