The $305 million federal budget pledge for expanded high-speed internet in rural and remote communities is only a fraction of the billions a new report says it could take to upgrade connections in Canada's three territories alone.
Finance Minister Jim Flaherty promised during Tuesday's speech that the government would commit $305 million in funds over five years to provide or improve high-speed broadband to about 280,000 households and businesses in areas of Canada that are underserved.
The real cost, however, of connecting Nunavut, the Yukon and the Northwest Territories would be closer to a range of $623 million to $2.2 billion, according to a study released on budget day by Nordicity, a telecom consulting firm that outlined four options for extending service. The cheapest would be an upgrade to existing infrastructure; the most expensive a full network upgrade.
Poor broadband quality in remote communities has exacerbated a digital divide for both residents and businesses in the North.
Improved networks could increase the attractiveness of doing business in Canada's Arctic but failure to address the gap could have dire economic and social consequences, the Nordicity report found.
"Without significant improvements to broadband connectivity levels in the North, the three Territories would likely see reduced economic growth, lower territorial tax base and correspondingly, stagnant or lower household income and fewer jobs," it said.
"As development of the North is a key to overall Canadian economy, on a global basis, Canada's ability to attract new capital into critical resource and transportation projects would be lessened."
The link between broadband connectivity and GDP growth has not gone unnoticed by the federal government.
The government funding is being sold as part of its "Economic Action Plan" to promote better connection and economic growth in small communities, particularly those in the Far North.
There is no way the level of funding provided in the budget is enough to cover the country, said Susan O'Donnell, a sociology professor at the University of New Brunswick.
"Let's hope this is not just another handout to big business," she said.
"Traditionally, the public funds for building internet infrastructure in these regions is handed over directly to commercial telecommunications companies with no restrictions on the pricing models for consumers."
Many northern communities rely on satellites, which can experience weather-related or other blackout periods, for everything from surfing the internet to connecting to vital services by telephone.
There is a big push by the telecommunications industry to cover remote and rural areas of the country with wireless internet delivered by satellite, which is far less reliable and more expensive than much better services in urban areas, she said.
"So the cost to the consumer is a big question."
Questionable remote broadband connections jeopardize the practicality of one of the budget's other spending initiatives – a loan program to encourage students to seek out apprenticeships, and making such training more accessible through e-learning sites and videoconferencing. The bandwidth required for such technology is simply too much for satellites to handle, O'Donnell said.
She used the example of the $85 million in public funding it took to connect remote First Nations in northwestern Ontario, whose members must split the same amount of data each month that is allocated to just one household in southern Ontario.
The investment was also shunned by Canada's largest rural broadband provider, Xplornet Communications Inc. The company said the funding equated to throwing money around rather than addressing the real issue: a lack of capacity.
Xplornet insists the new government funding is not a solution to the urban-rural digital divide. The barrier to speed, CEO Allison Lenehan said, is not a lack of capital but a lack of spectrum in rural areas.
He said the government has veered from the "right track" it was on months ago, when Industry Minister James Moore told telecom providers hoarding capacity that could be used to provide more high-speed internet services to rural Canadians to "use it or lose it."
"We need to define what the problem is, and throwing money at is doesn't always solve the problem," he said.
"In this case, it's the policy changes that give us access to spectrum [that need to be addressed so as to] accomplish our goal of giving people faster speeds and more capacity."
Many rural and remote areas in Canada have internet speeds that lag significantly behind the CRTC's goal of download speeds of five megabits per second by 2015 for the entire country.
In parts of the north, the current speed hovers around 1.5 Mbps, too slow for video viewing.
Canada's investment falls short of the commitment-level of its G8 peers, who have all developed national broadband strategies, said Oana Spinu, executive director at the Nunavut Broadband Development Corporation.
Meanwhile, the money announced Tuesday is essentially a rebranding of the Broadband Canada Program, a three-year, $225-million investment to bring faster internet to underserved areas that ended in 2012.
"Once again," Spinu said, "it looks like the government's response to the digital divide is a temporary solution to a long-term problem."
The recent funding is presumably meant to help meet the CRTC's target, but based on how long it took for the Broadband Canada program to provide a benefit to Nunavut, Spinu believes it will be years before those levels are reached in her territory.
"Will Nunavut consumers be happy to get 5Mbps? Yes. Is that service level enough by today's standards? Not really," she said.
"And what will the magnitude of the digital divide be by the time the new service level actually gets rolled out, let alone by 2019?"
Like this article? Follow our Facebook page

Or follow us on Twitter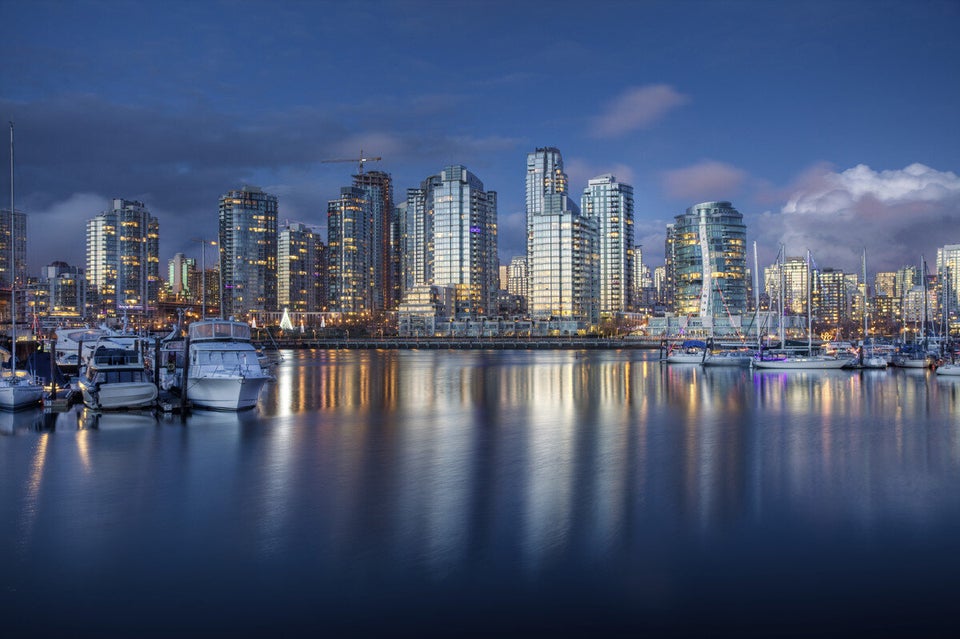 Internet Download Speed By Country (2013)