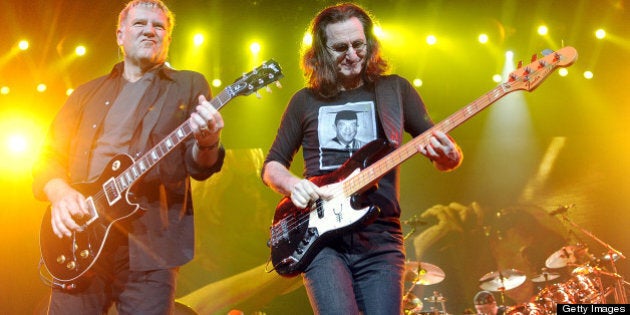 My introduction to punk rock came around 1980. I was in Grade 5 and some of my friends had started getting into it, gathering in bedrooms to listen to someone's copy of "Never Mind The Bollocks," "Here's The Sex Pistols" or "The Clash." I envied their newfound commitment to the fashion and the attitude. I liked the music and I wanted to be a part of the scene, too. But I couldn't.
It's not that being a Rush fan was ever cause for being ostracized. It was almost unavoidable, especially if you were a kid from southern Ontario at that time. I was reminded of that recently after spotting a "YYZ" license plate while driving into Toronto one day on the 401. Rush just rocked, plain and simple, and were an essential addition to the steady diet of Led Zeppelin, The Who and Jimi Hendrix passed down from our elders. It was only later when a sense of patriotism about Rush crept in, something that only slightly offset the embarrassment of listening to them once I'd discovered R.E.M., The Replacements and Husker Du.
Today, it's never been more acceptable to be a Rush fan. They have outlasted their critics, and those kids like me, seduced by the group's annual offerings of head-spinning riffage, Neil Peart's comic book-standard lyrics and Hugh Syme's album covers are now secure enough to fly the Rush flag proudly.
I'd peg the moment that Rush became "cool" at their 2008 appearance on "The Colbert Report" when the host asked, "Have you ever written a song so long that by the end you were influencing yourself?" It was clear no one enjoyed the joke more than they did; the trio's sense of humour has been its greatest strength and most endearing quality.
That came out again with the cameo in "I Love You, Man" and the many revealing moments in Scot McFadyen and Sam Dunn's 2010 documentary, "Beyond The Lighted Stage." This year, the trio will be enshrined in the Rock And Roll Hall Of Fame, a hollow honour at best, considering the constant critical drubbing they've received over the past 40 years, but on the other hand a testament to the devotion of their legions of fans worldwide.
I still feel as though I grew out of Rush in the mid-1980s. That change probably began in Grade 8, when, for an air band competition, two other friends and I decided to do "Closer To The Heart." I spent several days making a cardboard replica double-neck Gibson guitar and we rehearsed every move to the last detail. Our fellow students weren't impressed; we were beaten by a girl's Madonna routine, and from then on the harsh reality set in that maybe proclaiming my allegiance to Rush wasn't the best idea.
Then last fall, their latest album "Clockwork Angels" came out. Nominated for Rock Album of the Year at this Sunday's Juno Awards in Regina, for which Rush also nabbed at Group of the Year nod, "Clockwork" is an unabashed return to the glory days of epic themes and riffs to match.
Although another of the band's admirable traits is a constant willingness to challenge one another as songwriters, something about this album screamed "thank you" to the fans who had stuck by them from the beginning — a validation of Rush's ultimate vanquishing of their enemies, as some might care to put it.
Rush's return to glory in some ways parallels the resurgent interest in sci-fi and fantasy. There's no doubt that geeks and nerds run the world, and by their own admission Rush is the ultimate nerd band. Who else could have had "Clockwork Angels" published as a stand-alone novel, with the album's steampunk-inspired plot fleshed out by Kevin J. Anderson — one of the most successful contemporary sci-fi novelists — without anyone batting an eye? And with CGI allowing directors to finally do justice to "Lord Of The Rings" and the Marvel and DC Universes, it stands to reason that Rush would benefit, just as they did during the time period when Lucas and Spielberg were doing their most groundbreaking work.
"Clockwork Angels" prompted me to listen to "2112" — Rush's 1976 triumph — for the first time in ages, and within all the sci-fi trappings, I heard more-than-before similarities to The Who's great rock opera "Tommy." In both cases, the hero is a young boy trying desperately to communicate within a world that has traumatized him into silence. No matter how much derision is heaped upon Peart as a lyricist, he has always been a humanitarian at heart and deserves praise for that.
He got to the core of my youth particularly on 1982's "Subdivisions." I recall someone once writing that Canada is just one big American suburb, and anyone who grew up in southern Ontario during the '80s would no doubt agree with that assessment. It was an often bleak, nullifying existence and Peart captured it perfectly, creating a rare, honest teen anthem that set the stage for Arcade Fire's masterpiece "The Suburbs," two decades later.
The other track that will always resonate with me is 1983's "Distant Early Warning." Today's generation of kids has grown up in the shadow of global terrorism, but back then the threat of imminent nuclear war between the U.S. and Soviet Union was an unavoidable part of daily life. I was taught that a Soviet missile was aimed directly at my city, and everywhere in the media were descriptions of what a post-holocaust existence would be like. What solace I could take came from hearing Rush convey those fears in a direct and, at least by their standards, punk rock manner.
On the other hand, there will always be the impenetrable "Tom Sawyer" from 1981's "Moving Pictures," the one Rush album I will always come back to. It shouldn't have to be stated that even though much of the song's weirdness came from the pen of co-lyricist Pye Dubois of Max Webster fame, the intent is consistent with Peart's never-ending fascination with how the modern world operates. And more importantly, maintaining dignity in the face of it all.
So, while I half-heartedly join all the Rush geeks worldwide in their victory celebration over the rock 'n roll establishment that has repressed them for so long, what I'm really celebrating are the invaluable lessons I learned from them about creating my own identity. My mind is still not for rent, to any god or government, and never will be.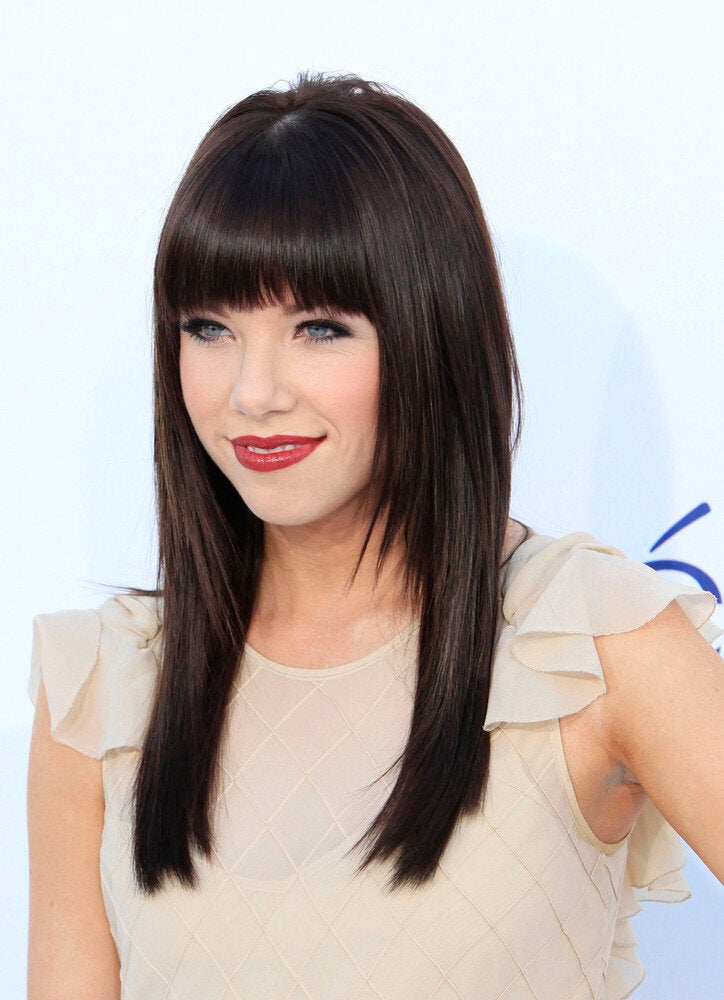 2013 Juno Awards Nominees