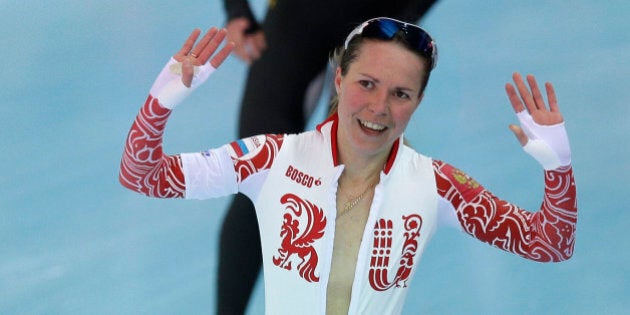 It took a moment before the 30-year-old realized her faux-pas and quickly zipped the suit back up with a mortified look on her face. (Don't worry Olga, we've been there.)
"I totally forgot," Graf said through a translator. "We have very good suits and they are very tight. … You just want to breathe and you want to take off your suit."
"Only afterward did I realize that maybe this video will appear on YouTube," she said with a laugh. "But I don't think it will be so bad."
Hey, if you win a bronze medal at the Sochi Olympics, you should be free to do whatever you want!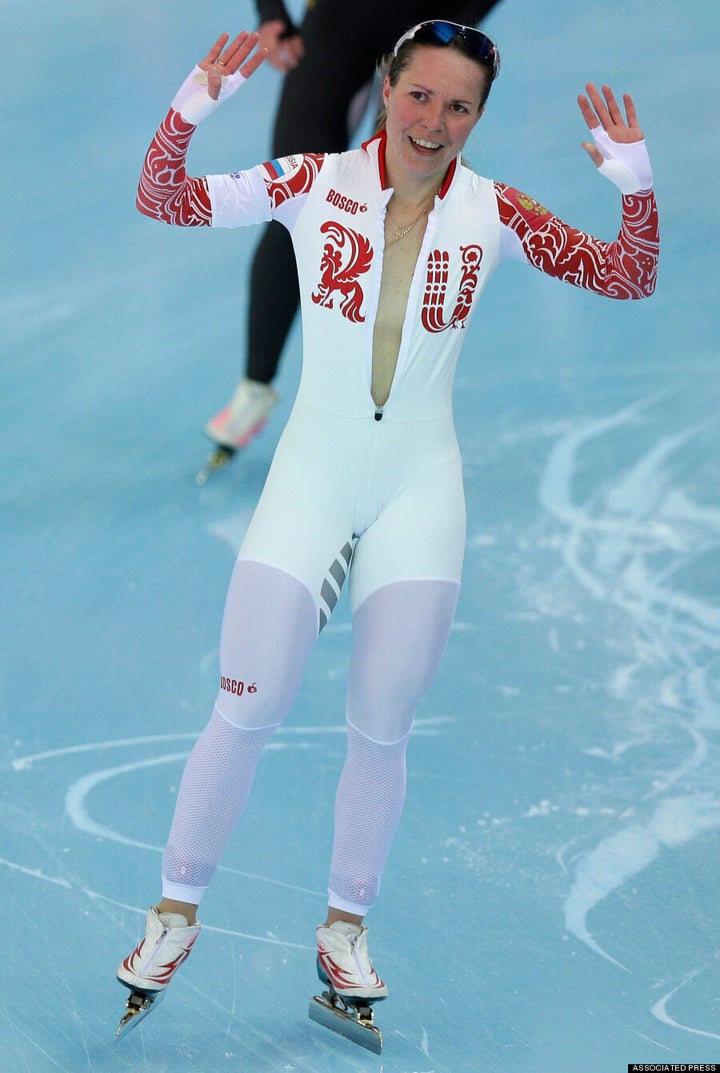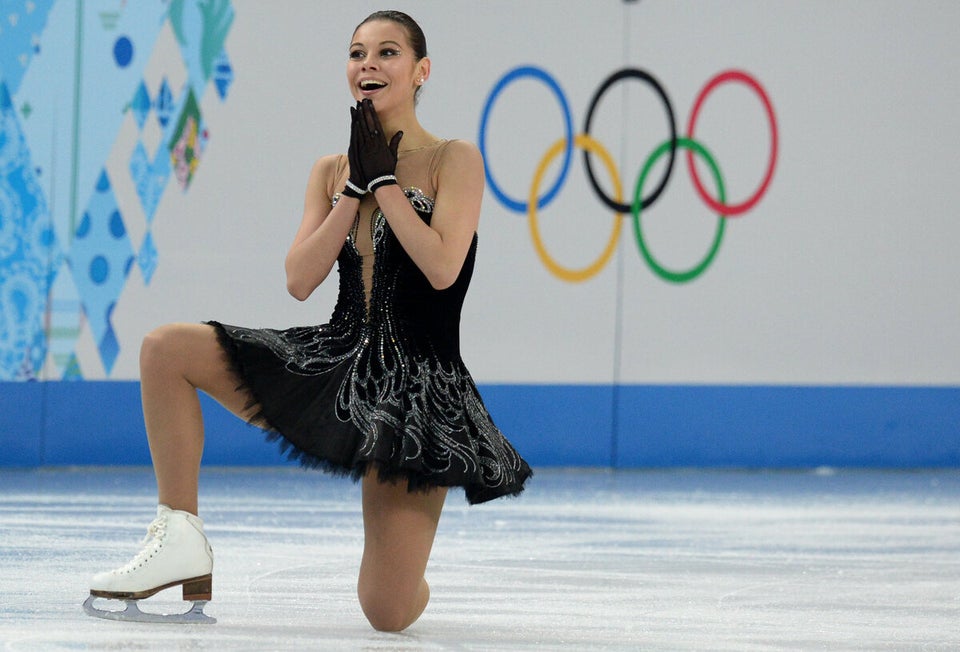 Sochi Olympics Ice Dancing Costumes