While Canada's women's swim team brought home Olympic bronze, silver and gold from the 2016 Games, Ryan Cochrane was unable to match their performance. And on Monday, he owned up to it.
Disappointed in his performance, the Victoria native wrote in an Instagram post on Monday: "I feel as if I've let our entire country down by not performing the one time it matters."
"Selfishly, I'm absolutely gutted by my results," he continued. "I take my role as a leader on the Canadian team seriously, and because of that I know I should have done better."
According to the Globe and Mail, ahead of the Olympics Cochrane told himself if he put on a mediocre performance, he would likely retire.
Having earned a silver medal from London's Olympics in 2012 and a bronze from Beijing in 2008, the 27-year-old swimmer's performance this time around scored him sixth place in the 1,500-metre freestyle — his highest ranking of his events.
Cochrane held his failures up for scrutiny and at the same time praised the women for their outstanding Olympic achievements these Games.
"I've never been so proud to call myself Canadian."
"I'll always regret that I couldn't contribute to our team's success here in Rio, but either way it's been a privilege to be able to witness our women's team's accomplishments. I've never been so proud to call myself Canadian."
Canadians rushed to comfort Cochrane with a groundswell of support, saying he didn't let them down. Fans praised the contributions he's made to the Canadian team over his career.
"You've always handled yourself with grace and class. Canada is lucky to call you one of its own. Be proud of yourself. Canada is proud of you!" wrote one user.
"There is no scenario in which you have let anyone down," said another.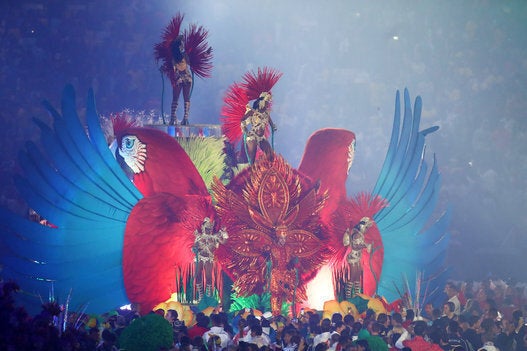 Mesmerizing Photos From Rio Olympics 2016