Canadian actor Ryan Gosling is pushing retail store Costco to sell cage-free eggs, after a disturbing video of one of the store's U.S.-based egg suppliers went viral this month.
The undercover video, posted on YouTube by The Humane Society of the United States, shows chickens at Pennsylvania's Hillandale Farms living in tight cages, laying eggs on dead, decaying birds.
In an open letter to Costco's CEO Craig Jelinek, Gosling describes the contents of the video as "abhorrent cruelty" and encourages the company to meet public demand for "more humane products."
(WARNING: Video below has graphic images)
Gosling continues to slam the retailer for its "deceptive labeling," referring to their egg cartons that show chickens living in a pasture.
"You're already eliminating cages for veal calves and pigs — don't you feel that chickens also deserve the same mercy?" he writes.
In the video, Paul Shapiro of the Humane Society explains that Costco promised to only sell cage-free eggs in 2007, but has yet to fulfill that promise.
In response, Costco said it sent its own inspectors to the plant and found nothing wrong.
"They said this plant is a good, clean plant," the company's vice president Craig Wilson told the Seattle Times.
Costco has not yet replied to Gosling's letter.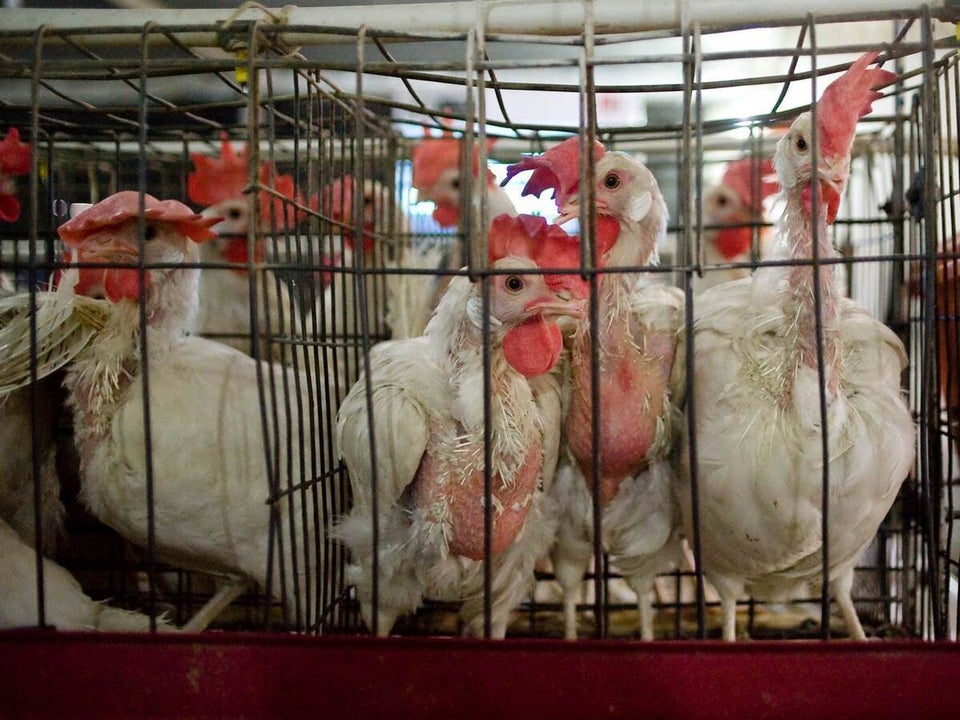 9 Truths About Factory Farming That Will Break Your Heart