So, the Oscars took a pretty interesting turn Sunday night.
"Moonlight," a film that channels the life, trials and tribulations of a young, gay black man coming into his own, was the true winner of the biggest award that night. And shortly after the announcement, a shocked cast and crew took to the stage to accept the honour.
But poor ol' Ryan Gosling didn't exactly know what to do with himself after the award was taken away from the "La La Land" team, and his reaction, tweeted out by the Associated Press, said it all.
How would you caption this pic of Gos? Let us know in the comments below.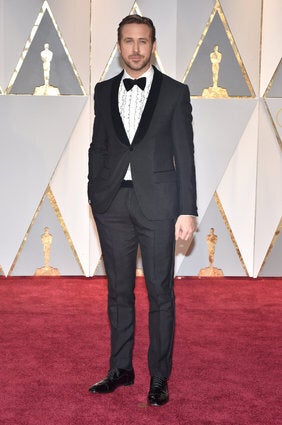 Oscars 2017 Red Carpet Photos