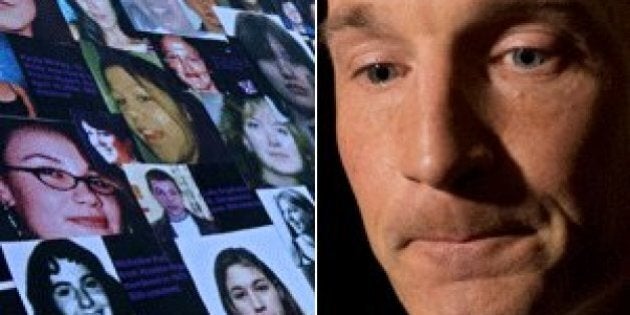 But Yukon MP Ryan Leef doesn't think he is breaking rank with his party, despite Harper's opposition to the idea.
As reported by the Whitehorse Daily Star, Leef made his announcement at the "Sisters in Spirit Vigil" in Whitehorse last week. The rally was one of 216 held across the country and abroad.
"This is not an aboriginal issue," Leef said. "This is not a territorial issue. This is a national issue."
"It boils down to my role and responsibility as Yukon's member of Parliament to make sure that what I see as a loud and clear voice on this issue gets communicated effectively," he said.
"My experience has been that the prime minister has always been very open and available and accessible to the views and opinions of Yukoners," he said.
Leef said he has always felt free to vote his conscience and express the views of his constituents within his party.
The MP was asked directly in the interview what he would say to those who think an inquiry won't resolve anything and may just end up producing general statements about First Nations poverty and other issues.
"It's certainly one of the concerns that the prime minister has expressed that inquests… if they don't have focus…can run over time, over budget, and fail to provide the solutions that Canadians would be looking for," he said.
Leef said that concern is why he believes any inquest would require the full participation of the provinces.
Shawn Atleo, National Chief of the Assembly of First Nations, called the united stand from premiers "an important expression of support."
But the Harper government remains unconvinced an inquiry will accomplish anything.
A spokeswoman for Justice Minister Peter MacKay said at the time that the government has already taken action, including passing legislation that gives women living on First Nations reserves access to emergency protection orders. She also said the government will continue working with a parliamentary committee studying the issue.
"I tend to remain skeptical of commissions of inquiry generally," Harper said. "My experience has been they almost always run way over time, way over budget and often the recommendations prove to be of limited utility."
Harper said the issue has been studied in "several different venues" by the federal government, and that "it is time to pass action."
It is estimated there are close to 600 cases of missing and murdered aboriginal women in Canada dating back to the 1960s. But the Native Women's Association of Canada believes the number could be higher as cases have gone undocumented.
The RCMP says it does not collect data on the ethnicity of missing women, which means the precise number is a mystery.
"The number of women in the Ottawa area is the same number of native women in Canada," Mulcair said. "If you heard that 600 women were murdered or missing in Ottawa do you think we'd have to have demonstrations to get an inquiry?"
With files from The Canadian Press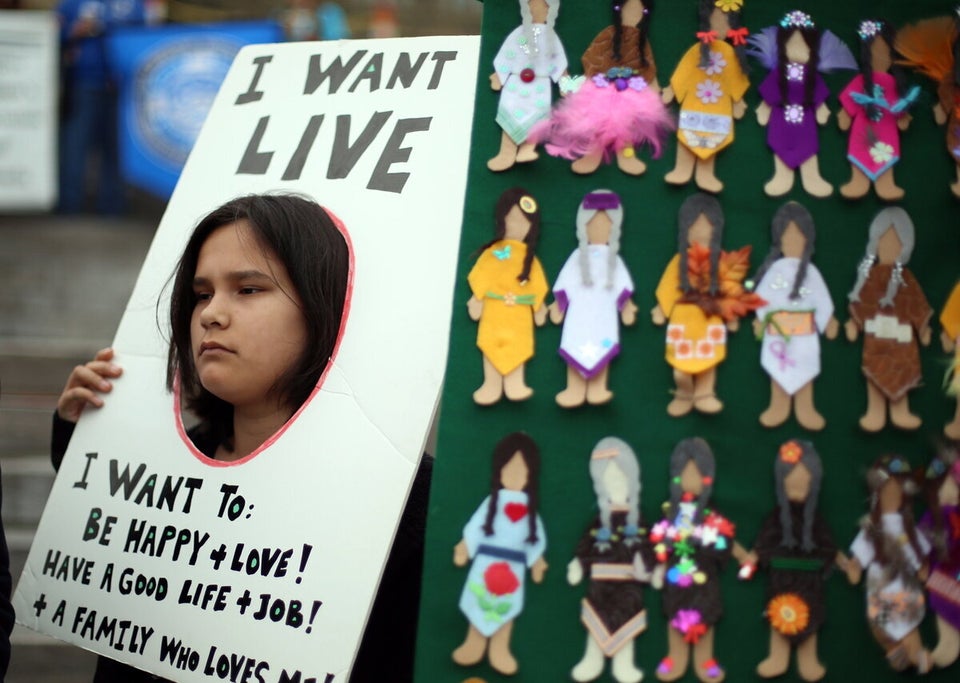 Protests For Missing, Murdered Aboriginal Women
Popular in the Community