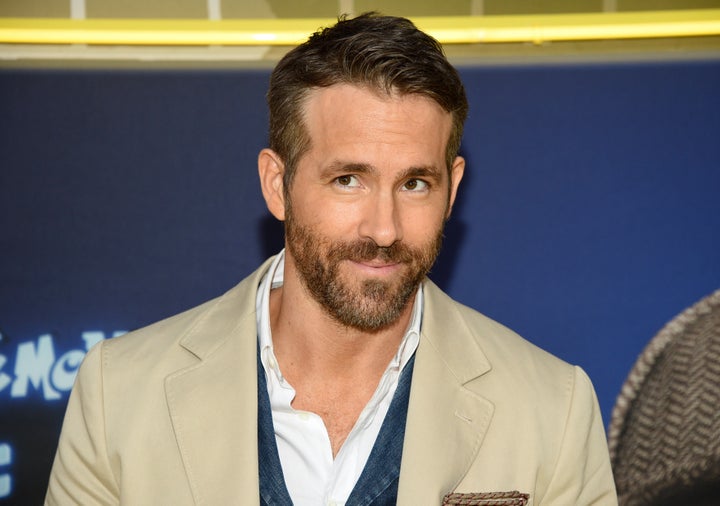 Ryan Reynolds says he's too Canadian to trash talk, but that didn't stop him from doing it anyway in a recent video.
Fellow Marvel stars Chris Evans, Chris Pratt, and Chris Hemsworth are all part of the league, too. And light-hearted trash talking and trolling has been a part of it from the beginning. Earlier this week, Pratt posted a video trolling Reynolds.
The Vancouverite responded in a very Ryan Reynolds way.
This week in the league, Reynolds faces off against "Avengers" and "Guardians of the Galaxy" star Karen Gillan, and It seems like he took inspiration from his famously expletive-spouting role as Deadpool.
In a video shared to his Instagram page, Reynolds says he was told to post a video trash-talking Gillan. At first he resists, citing how nice Gillan is and how it's difficult due to his Canadian politeness. He says he'd rather trash talk Captain America himself, Chris Evans.
"I'm not super comfortable with trash talk because I'm Canadian and I try to maintain a level of politeness," Reynolds says.
Which is fair. Though I'll admit in the middle of a nasty federal election campaign, I'm starting to believe "Canadian politeness" is a bit of a myth.
But after a pause, Reynolds rips into Gillan with a bleeped-out tirade that references both the Doctor Who's Tardis and the new "Jumanji" film.
Disclaimer: this video contains some explicit language.
"I feel really good about this," he says at the end with a smile.
Gillan responded with a video of her own, saying that "actions speak louder than words" as she bought a Spiderman figurine and lit it on fire.
"You know he's Deadpool right?" someone off camera says before the screen cuts to a message reading "F**k you Ryan Reynolds."
Based on all of this, it's hard to imagine how Reynolds will step it up when he eventually faces off against Chris Evans.
WATCH: Will Ferrell to star alongside Ryan Reynolds in 'A Christmas Carol.'