The sister of Saeed Malekpour, a Canadian resident and engineer who is unlawfully imprisoned in Iran, is calling on Canadians to help push for her brother's release and safe return to Canada. She is requesting from Canadian residents to sign an official petition calling on the Canadian government to intervene on Saeed Malekpour's behalf to the Iranian regime for the coordination of his immediate release.
Individuals who are interested to help Maryam are instructed to print out the petition found here, collect a minimum of 25 signatures, and send the petition to their local Member of Parliament. Maryam aims to draw the attention of Canadian MPs to Saeed Malekpour's plight so her brother's case may be addressed and highlighted in the House of Commons. In her blog post Maryam Malekpour writes that she hopes the petition will give her the chance to meet the prime minister or foreign minister in person.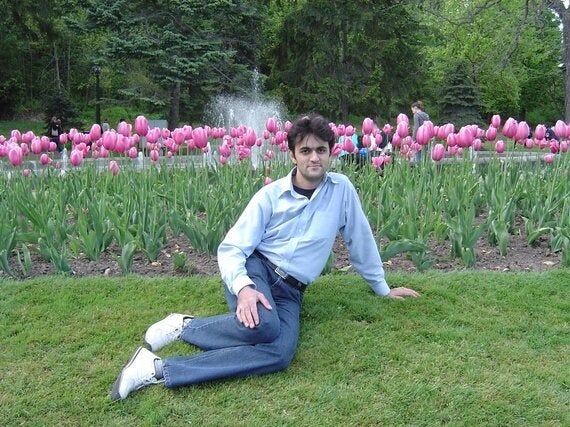 Before the Christmas holidays Maryam Malekpour and the daughter of Mostafa Azizi, a Canadian resident and filmmaker who is also jailed in Iran, wrote a joint letter to Prime Minister Justin Trudeau requesting from him to help ensure their immediate release. The Trudeau government has yet to issue a response to the letter.
What has happened to Saeed and Mostafa is unfair, they should be released from prison immediately and unconditionally. Every minute they remain behind bars is torture for us; we feel helpless and imprisoned ourselves. We hope you will stand with us and defend the fundamental human rights of our family members, in order to help bring them back home to Canada where they can live a peaceful and safe life.
Maryam Malekpour has also sent a separate letter to Foreign Minister Stephane Dion:
There is no sign that they plan on releasing him any time soon. It is clear that to the Iranian authorities Saeed's case was never about moderating "obscene" websites, my brother is a political hostage who will only be released with the right amount of diplomatic pressure. I ask you to ensure that human rights - especially the case of Saeed and other Canada-linked prisoners (like Mostafa Azizi) - is always placed at the forefront of any talks with the government of Iran. I have heard Canada is thinking of reopening diplomatic relations with the government of Iran, this would be the best time to call for Saeed's release and safe return to Canada.
Until 2013, Maryam Malekpour was living in Iran where she bravely campaigned to stop her brother's execution order, but once Saeed's case received widespread attention, she faced dangerous threats by Iranian authorities and was forced to flee. With the help of the Canadian government, activists and concerned citizens, Maryam sought refuge in Canada and is currently living in the west coast where she advocates for her brother's freedom. Her efforts have so far moved Iran's leader, Ayatollah Ali Khamenei to quash Malekpour's death sentence. She now hopes a new round of vigorous campaigning will lead to her brother's release from prison.
The motive behind Saeed Malekpour's imprisonment is not clear. Iranian authorities claim Malekpour moderated pornographic websites, an act Iran's Judiciary has deemed punishable by death. The petition to Canada's House of Commons states that the only evidence that Iranian courts have ever presented against Saeed were forced confessions he gave under extreme psychological and physical torture.
For more information about Saeed Malekpour, check out the campaign's blog or Facebook page.
Follow HuffPost Canada Blogs on Facebook
Popular in the Community