An eight-year-old girl in N.Y. has one simple wish for Christmas: to fill a thrift store tree with Christmas cards. And thanks to the kindness of people around the world, she will be able to fill many trees.
Eight-year-old Safyre was the only member of her family to survive a house fire two years ago. Her father and three siblings all died in the tragedy. Safyre survived only because her dad, David Terry, cradled her in his arms, protecting her from breathing in the hot air, reports Today.
Safyre suffered burns to 75 per cent of her body. She lost a hand and a foot and has endured more than 50 operations.
"Safyre lost everything," her aunt Liz Dolder said in an interview with Today. "She even lost the one thing we all take for granted -- her reflection. But she wakes every morning with a smile on her face. She is the true definition of hope, faith and love."
Dolder now has custody of Safyre. When Safyre told her about her Christmas wish, she spread the word to family and friends on Facebook, not expecting to get enough cards to fill the tree. Then a family friend helped get the message out to an even wider audience when his post went viral.
"Safyre is a typical 8-year-old -- she's just wrapped in a different package," said Dolder in an interview. "She is the bravest, most courageous little girl you will ever meet. She is funny and witty, sweet and caring, and super strong… She is truly amazing. Once you meet her, she is unforgettable."
If you would like to add to Safyre's Christmas tree, send a card to:
Here are just some of the cards she will receive: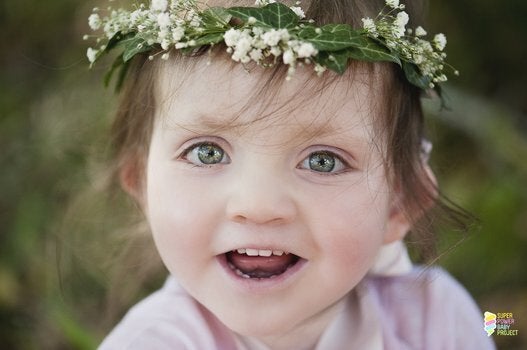 Mom Takes Empowering Photos Of Kids With Disabilities