The red carpet style at the 2016 Screen Actors Guild Awards was anything but predictable.
From familial plus ones — we're looking at you, Kate and Rooney Mara — to Life Achievement Award recipient Carol Burnett's unconventional choice of fluffy slippers as footwear, there were several ways these stars of the big and small screens piqued our interest.
There were also several reunions before the ceremony, as "Titanic" co-stars Leonardo DiCaprio and Kate Winslet posed side-by-side, as did "Saturday Night Live" alums Tina Fey and Kristen Wiig.
Pink and rose hues became the night's most popular red carpet shade, with stars like Nicole Kidman, Priyanka Chopra, Sofia Vergara and Lori Petty all sporting looks from a similar colour palatte.
Take a look at the slideshow below for a complete list of this year's fashion hits and misses.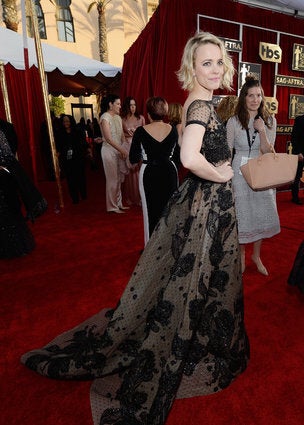 2016 SAG Awards Red Carpet (Photos)