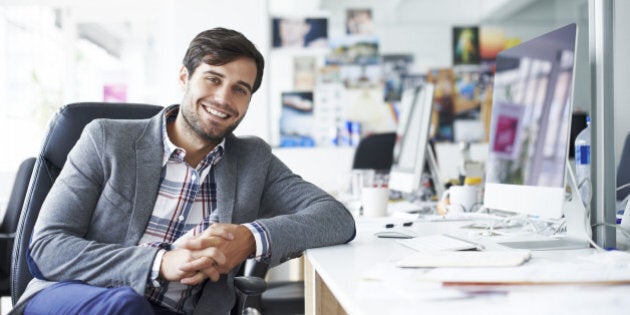 When thinking about a career in sales, it's not uncommon for young people to picture a used car salesman or a huckster selling home appliances door to door. But a career in sales is much different today than those clichés we're used to seeing on TV or in the movies.
The sales profession has evolved over the years, and it's now an incredibly exciting time to get into the field. If you're a millennial who's in search of a rewarding, meaningful career, here are a few reasons to be "sold" on sales:
Sales isn't only about selling.
In the past, a salesperson was likely focused on only selling commodities, whereas today, he or she assumes more of a consultant role. This is especially the case in the tech industry, where a salesperson's job is to listen to and understand their customers' business challenges and then provide the best recommendations.
The focus has shifted to helping customers solve problems, rather than convincing them that they need your products. Today's sales professionals are not relying solely on their powers of persuasion, but have access to a broad range of tools that give them the information they need to understand their customers and prospects better.
With the right technology, sales professionals are not only doing a better job of listening, but acting on what they heard quickly and efficiently.
Make a difference by giving back.
It's often said that millennials want more than just a job -- they want fulfilling and meaningful careers where they feel like they're making a difference. At Salesforce, which was founded on a corporate philanthropic model called 1-1-1 -- where one per cent of our company's product, equity and time are all donated to improve the communities we live in -- this is achieved on a daily basis.
Whether it's helping to renovate a teaching facility that serves 100 special needs students or banding together to build a community garden at a public school, our employees are motivated and incredibly passionate about this unique model. We also attribute a lot of our recruitment and retention success to our unique philanthropic corporate culture.
Chart your own course (and schedule).
There are many perks that come with a career in sales and flexibility is certainly a major one. A career in sales provides you with the autonomy to chart your own course and control your destiny. You don't have to be stuck in an office from nine to five, Monday-to-Friday. This flexibility provides you with the freedom to pursue your personal passions, whether it's volunteering or travelling, while excelling professionally. If you need to take a day off or take a vacation, you can simply plan your customer meetings around your schedule.
Expand your horizons and your social networks.
Sales is a marathon, not a sprint. There is no real finish line in sales, only checkpoints in the form of monthly or yearly quotas. The best salespeople are the ones who are always trying to improve their skills.
Many sales positions also offer the ability to travel and learn about different cities, countries and cultures. You can also expand your social network, as sales allows you to meet different people from various industries, which can also help advance career growth.
How to kick start your sales career.
If you're interested in pursuing a career in sales, try to connect with someone who is already in the field to get an understanding of what an average day looks like. If you don't personally know someone in the industry, try searching LinkedIn for sales representatives from companies you would be interested in working for and ask for a call or coffee date. You could also search for upcoming networking events in your city, where you can meet and greet recruiters, managers and salespeople directly.
If you manage to get a foot in the door, you should be willing to work at an entry-level position where you can learn as much as possible about the field. To build a successful, long-term career in sales, you should always be willing to learn more, no matter how long you've been working in the field.
Setting personal and professional goals ensures you're always pushing forward. Make it a daily habit to stay on top of all the news of the day, not just the topics you're interested in, as this creates the conversation starters and business acumen you need to be successful.
Lastly, find a mentor to help you identify areas for improvement, and help you navigate your career path.
Follow HuffPost Canada Blogs on Facebook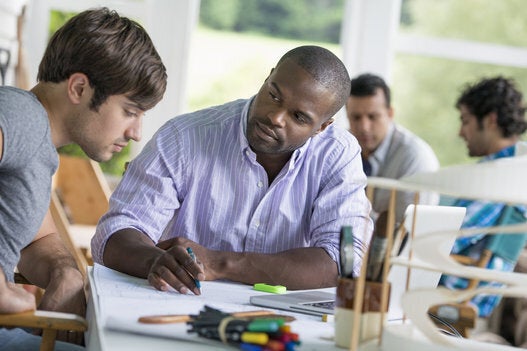 Overwhelming Potential: Life Advice, Tips, And Tricks That Every Millennial Needs To Hear