Robinson, who was headed to her gate at Calgary International Airport, was suckered into a beauty kiosk by a free bar of natural soap. A male sales associate told her that her skin was so "natural-looking," and the following exchange took place:
Man: "your skin is so natural looking, you aren't wearing any make-up, right?"

Me: "Um, nooooo?"

Man: "Let me guess your age..." Proceeds to pull out a number 12 years younger than I am.

Me: "I look my age and that's ok actually."

Man: unsure how to handle that.. "let me show you our face serum, because if you aren't careful to maintain your skin now, these wrinkles on your face will get much deeper, by 45, creams won't help anymore."

Me: "what's wrong with a woman looking 40?"
As the salesperson continued to list an array of anti-aging products that would correct her "sagging skin and deep wrinkles," Robinson keeps noting in oh-so-graceful ways how accepting she is of her 45-year-old skin during the "horrific" sales pitch.
"What's wrong again with a woman aging?" Robinson asks. "You know, my husband and I can't wait to grow old together, we talk about it all the time, how we'll be this funny wrinkled old couple. My husband is going to age too, we all are. It's kind of how life works."
Noting that getting old is a "privilege denied to many," Robinson writes in the post she does not appreciate the marketing of youth to sell products. In an interview with Global News, the Montreal native shares that the salesman was pointing a mirror to her face and asking her to worry about her look.
"Thank you for sticking by your guns and for posting this allowing it to be shared. You are a beautiful person inside and out!!" one user writes.
Since the post has gone viral, Robinson has updated her original post and notes we need to "start a movement that says no to brands that require you to hate yourself in order to sell their products."
Everyone ages in different ways. Some women advocate for anti-aging formulas, while others keep things natural. What needs to be noted here is that everyone's aging process is different, and we believing in doing what feels best for you.
Way to take a stance, Annick!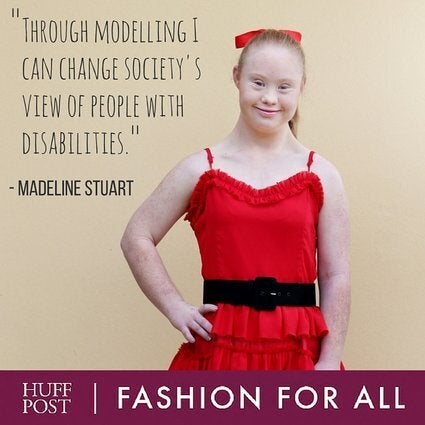 Quotes On Why Diversity In Fashion And Beauty Matters