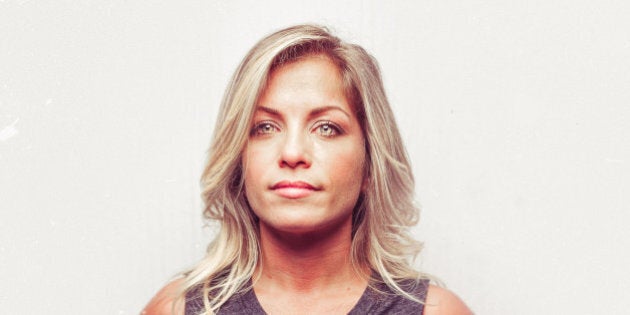 Ian Pettigrew hopes the rest of us can see cystic fibrosis like he does.
An image of a fearless woman, scars that have hidden stories, and smiles that can inspire younger generations.
"Most people don't really know much about cystic fibrosis (CF), and if they do, it's still perceived as a childhood disease" he tells the Huffington Post Canada. "And there is no cure. It's really as simple as that. The median life expectancy is still just over 40 years old."
The project, which almost has 60 participants, features women between the ages of 20 and 40 in their bathing suits, fierce outfits or in the nude. And while some of them were uncomfortable posing at first, Pettigrew says they all felt the importance of taking back ownership of their bodies and inspiring younger women with CF. Half the women photographed have had — or are waiting for — a double lung transplant.
"A lot of this is back to the issue of body shaming. Women with no scars have it bad enough in this digital age, now grow up with massive scars across your belly, and scars from your double lung transplant," he says. "Seeing how positive they can remain, when dealing with this horrible disease is inspiring."
As of now, Pettigrew says he has taken a step back from shooting women because of time and money constraints. However, he hopes to expand his roster with women in Australia and in the U.S..
Check out some of his most powerful work below and let us know which one stands out the most.