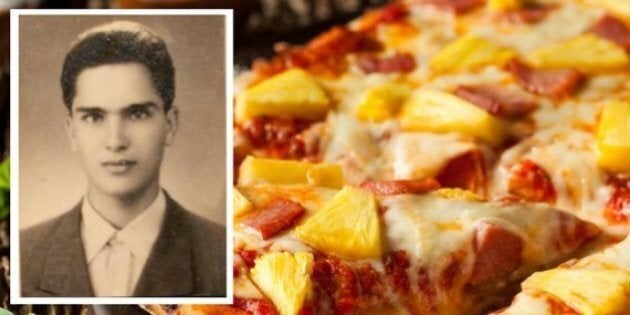 Sam Panopoulos, the inventor of one of Canada's most — or least, depending on who you ask — delicious foods, has died at age 83.
Panopoulos passed away at University Hospital in London, Ont. on Thursday.
He owned Satellite Restaurant in Chatham, Ont., where he first had the idea in 1962 to add canned pineapple to pizza.
"We just put it on, just for the fun of it, see how it was going to taste," he told BBC News earlier this year.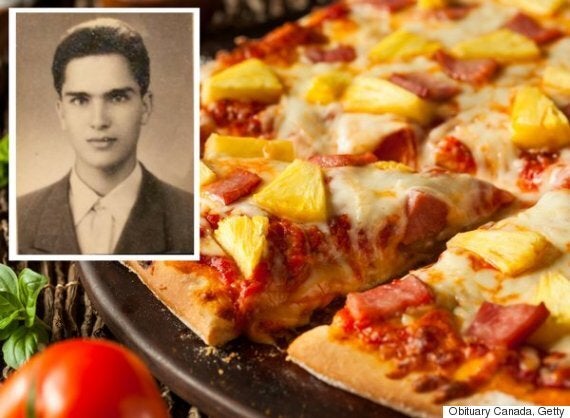 Panopoulos immigrated to Canada from Greece in 1952. He first tried pizza in Naples, according to Atlas Obscura, where his boat briefly stopped on the way to Canada.
He told the website that at the time, pizza wasn't really available in Canada. And the few people that were making it only used three toppings — mushroom, bacon and pepperoni. So he decided to experiment.
He ran a number of restaurants over the years with his brothers Elias and Nikitas in different Ontario cities Ontario — always serving his "Hawaiian" pizza.
"He was a protector and his candid sense of humour, laughter and blunt honesty will be missed by all his friends, customers and former employees," his obituary read. He had just celebrated his 50th anniversary with his wife Christina.
Earlier this year, Panopoulos' invention kicked off a furious debate on social media, after the president of Iceland said he would ban pineapples as a pizza topping, if he could.
Prime Minister Justin Trudeau even weighed in, saying he stands by the Canadian invention:
As for Panopolous, he didn't care what the prime minister of Iceland had to say.
"He can have whatever he wants — I don't care. Listen, I don't get nothing out of it. He can do whatever he wants as far as I'm concerned," he told CBC Radio's "As It Happens."