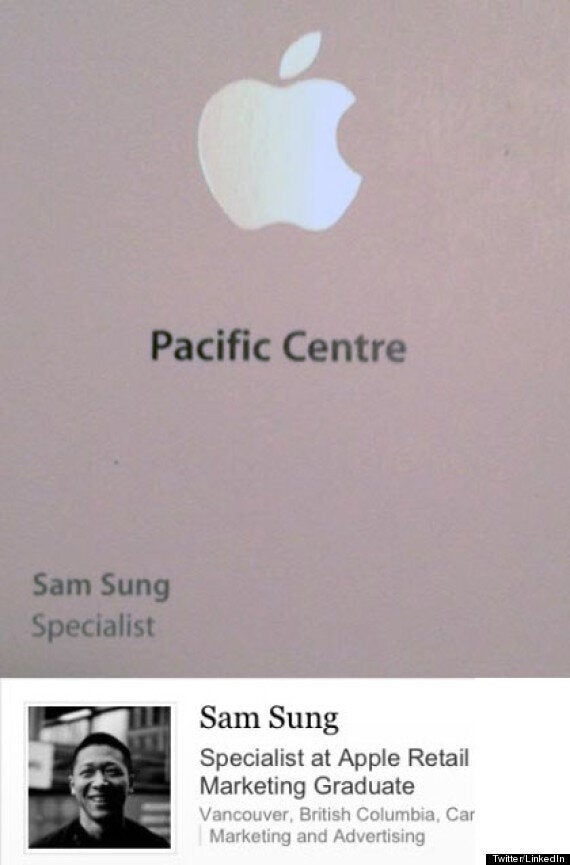 We've unravelled the mystery of whether Sam Sung actually works for Apple. He does! And he's really nice.
The curious case started when Shaun O'Toole tweeted a photo of a business card belonging to Sam Sung, who works in the Apple store in Vancouver's Pacific Centre mall. He said Sung had helped his wife's aunt.
A LinkedIn profile for "Sam Sung" was deleted shortly after the Twitter photo was shared around the Internet. It shows that Sung, a marketing graduate, has worked for Apple in Vancouver since September 2010.
We took a stroll to the mall on our lunch break (we did not stop at H&M) and decided to check it out ourselves.
In a very crowded Apple store, we spotted a young man wearing a name tag that said, "Sam." He also matched the photo on the defunct LinkedIn profile.
Sam confirmed to us that his last name was "Sung." He said he was aware of the Internet interest but couldn't say much because of Apple's strict media policy.
When pressed about what he thought about all the commotion, the very gracious Sung just smiled and shook his head. He sent us off with a friendly: "Have a nice lunch!"
Now if only Apple and Samsung -- mired in an intense legal patent battle -- could be so genial with each other.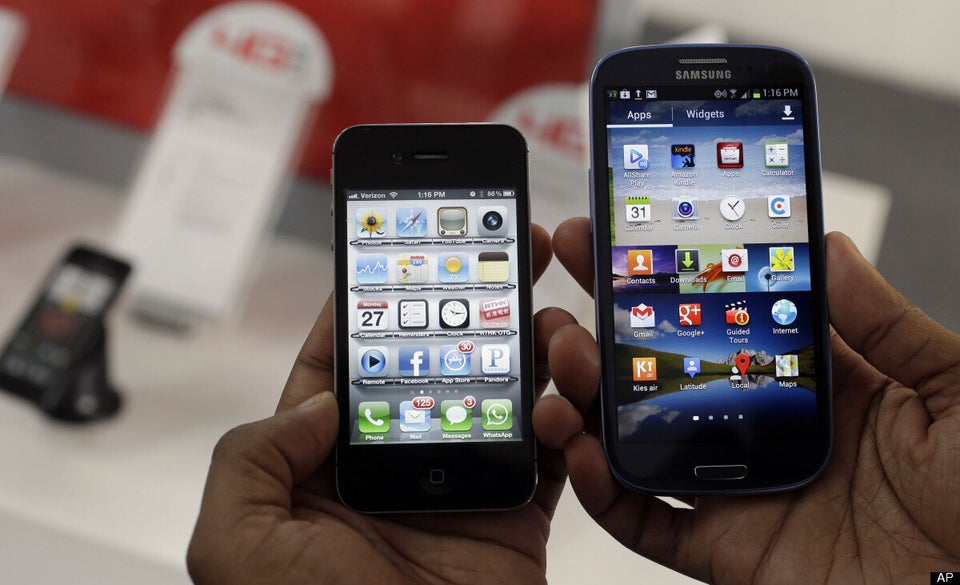 5 Companies Apple Aped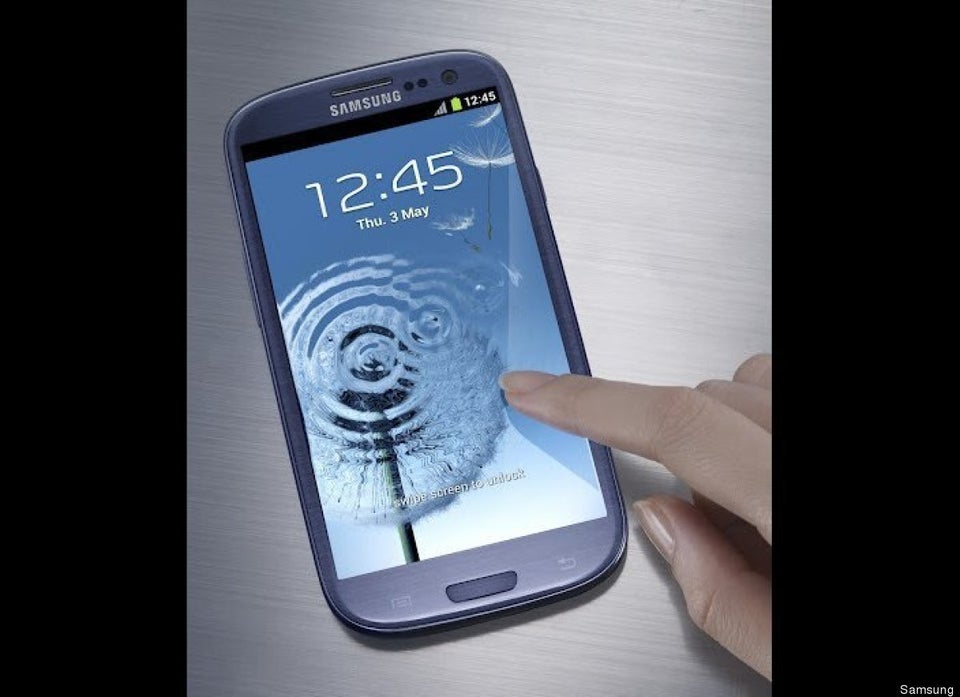 The Samsung Galaxy S III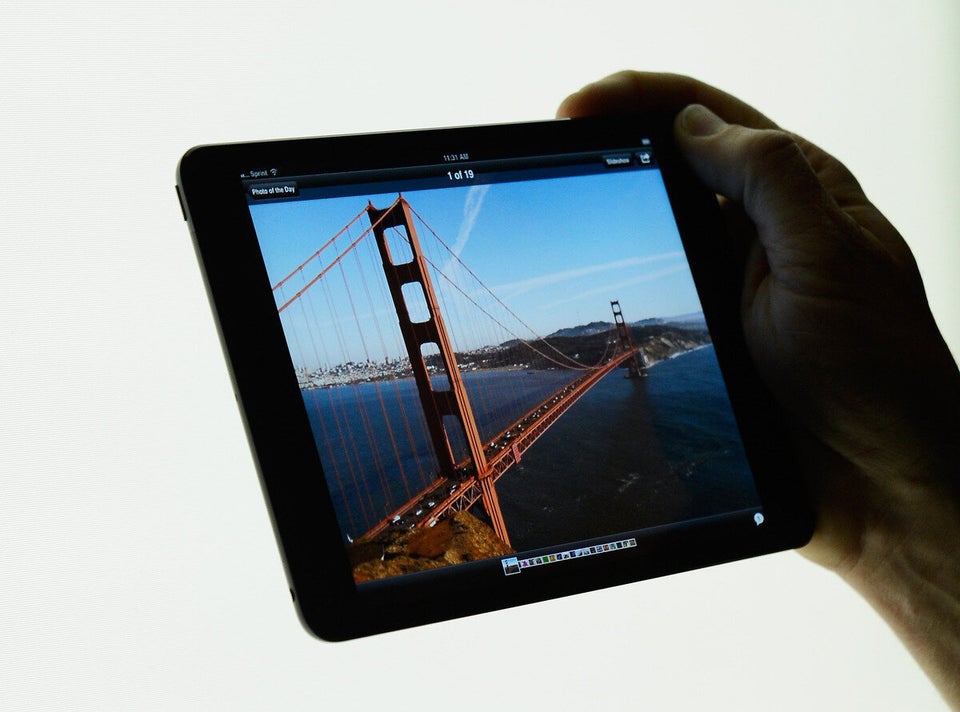 Apple's New iPad Mini